Northstar Publishing LLC is located in Danville, Vermont and is responsible for the creation and distribution of The North Star Monthly and Kingdom Guide.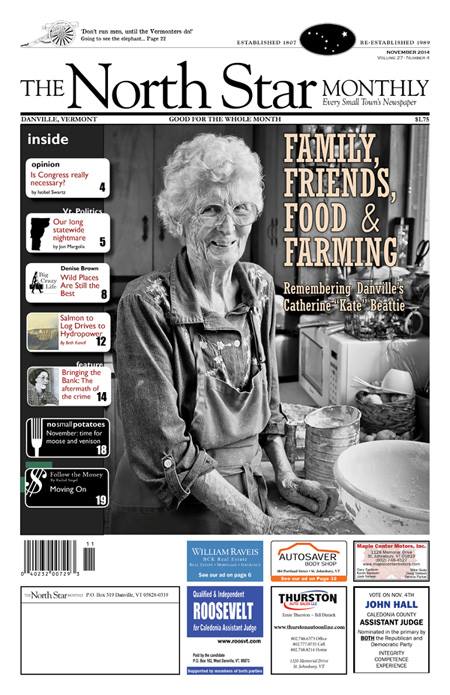 The North Star was first established in 1807 by an expatriate from Connecticut. Ebenezer Eaton arrived in northern Vermont by ox sled, bringing his family and a printing press to Danville, the newly settled seat of Caledonia County. A century later, the North Star has been re-established as a monthly community magazine, and its pages are devoted to the "reinforcement of the value of community" by publishing stories from a wide range of interests and writers. The North Star Monthly has been honored by the Vermont Press Association with awards for feature writing and photography. Justin and Ginni Lavely took the paper over in July 2008 and are likewise committed to the people, places and institutions that for many of us make small towns home. Feature stories and human interest articles describe the Northeast Kingdom of Vermont and often reach beyond into northern New Hampshire and the rest of Vermont. Above all, The North Star offers the stories we all have to tell. These are real people telling real stories.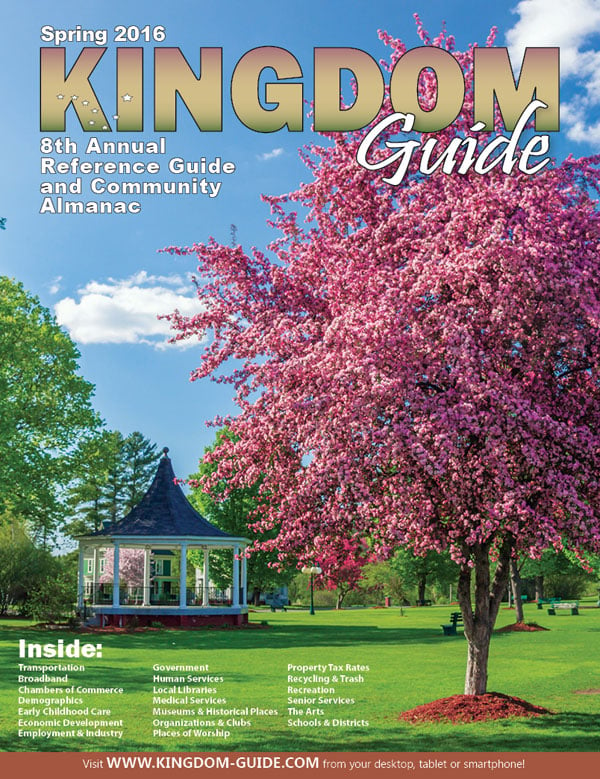 The Kingdom Guide is the region's most comprehensive reference guide and community almanac. 40,000 FREE copies distributed across the county, state and country. A one-of-a-kind, one-stop resource for 47 communities in the Northeast Kingdom. The guide includes historical information, statistical data and demographics, as well as information on local and state government, the arts, schools and education, employment and industry, state forests, recreation, museums and historical sites, clubs and organizations, human services, medical services, transportation, broadband availability, utilities, places of worship and much more! A must for anyone visiting or relocating to the Green Mountains!"It shows everyone what the Northeast Kingdom has to offer."
PUBLISHERS/OWNERS:  Justin & Ginni Lavely
EDITOR: Justin Lavely, justin@northstarmonthly.com
CONTRIBUTING EDITOR: Lyn Bixby, lyn@northstarmonthly.com
ADVERTISING/CIRCULATION: Vicki Moore, vicki@northstarmonthly.com
ADVISORY BOARD: John Hall, Sharon Lakey, Sue Coppenrath, Alan Boye and Jane Brown
WRITERS: Isobel Swartz, Rachel Siegel, Vanna Guldenschuh, Ed Guest, Tim McKay, George Africa, Charlie Browne, Donna Garfield, Justin Lavely, Bill Biddle, Denise Brown, David Dudley, Sunny Naughton, Beth Champagne, Beth Kanell, Bill Biddle, Paul Chouinard, Sharon Lakey, Sahra Ali, Marving Minkler.