From different paths, two local photographers pursue their passion with love for the people and places of the Northeast Kingdom.
Colleen Cole, of Morgan, recalls being three years old and visiting her much older half-brother at his home. Sitting in the middle of a pile of family photo albums, she remembers being automatically drawn to the old sticky pages from the 1970s and being fascinated with how they looked. When her father bought her first camera; a yard sale find, 17 millimeter, Cole notes the irony in the company's initials, engraved into the skinny, long, black camera. They were her own at the time: CAH.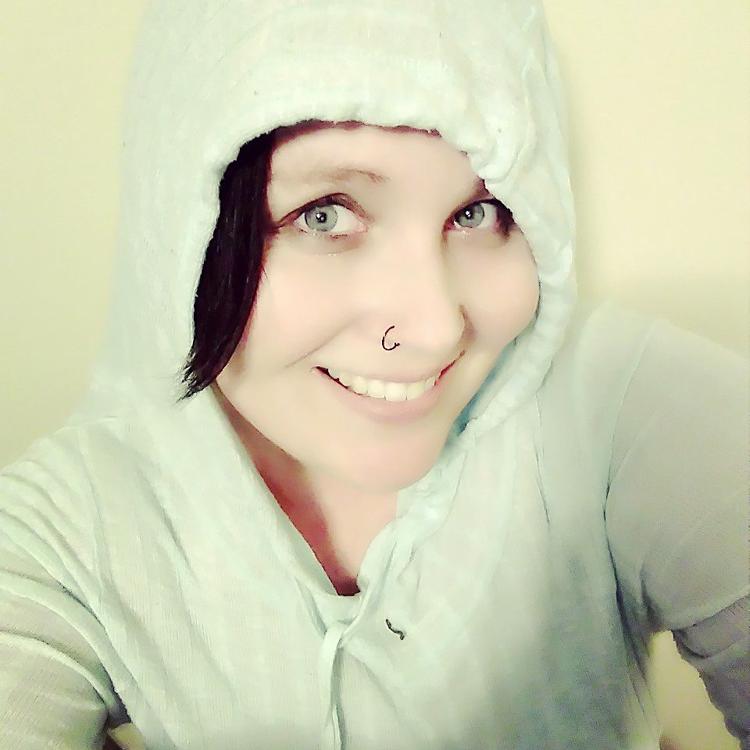 While growing up, Cole's father was in his 60s, but always had time for her. The World War II veteran was steadfast in teaching her to work for what she wanted and to be strong in the face of fear.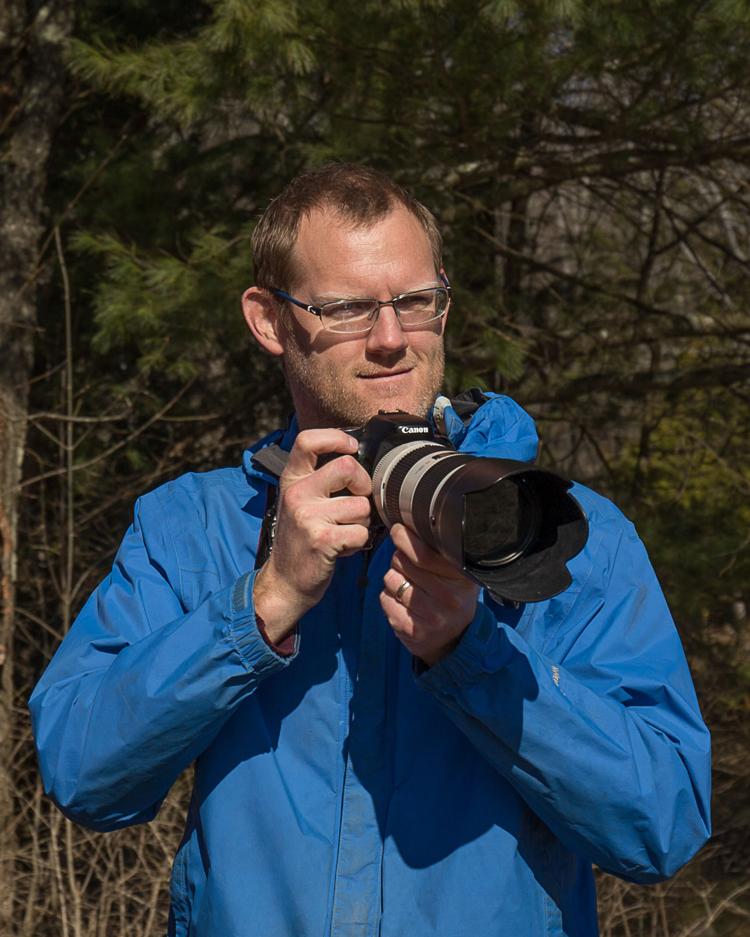 No one knows that better than Cole. The 37-year-old mother of three children and two step-children looks back on her trials and tests and says her love for photography was always constant. It helped her through when her mother suffered from alcoholism and bi-polar disorder with depressive and manic episodes. Cole recalls her mother ripping pictures of Cole up, at the height of a bad episode.
"It just made me vow that when I had kids of my own, I would always make sure to take a lot photos of them," said Cole. "When she would have bad moments, my mom would do things to make me unsafe and he [my father] was always there to rescue me. I remember my mom leaving me in an apartment building [alone] when I was five years old."
In August 2013, Cole was diagnosed with stage two breast cancer. She was shocked and horrified, but focused on staying calm. After two years of treatment and the support of her husband, Corey, her cancer is in remission, but not without a price. She suffers from nerve damage, medication side effects, and mental health scars of her own.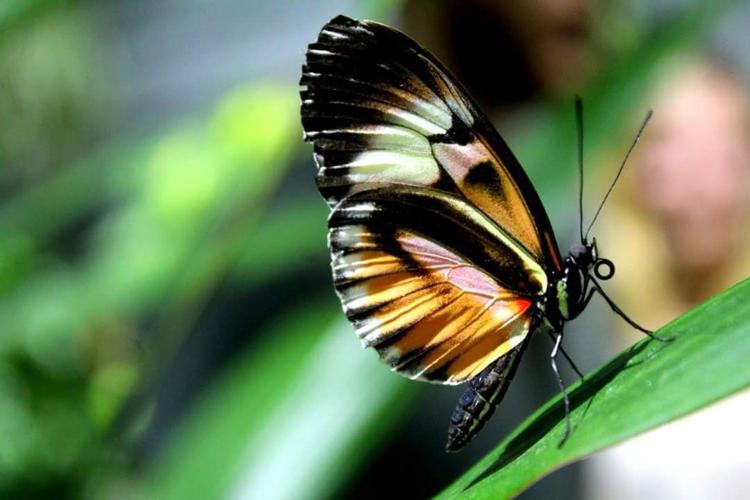 "I decided to keep using the experience and the diagnosis as a positive thing," Cole said. "I'm a firm believer that everything happens for a reason, so when I got it, I decided that was [an] even a better time to go out and capture beauty and capture things that I saw and things that I was grateful to be able to see another day."
During her treatment, she submitted a photo of her experience with cancer to the Burlington Free Press photography showcase and it was published. In addition to this, Cole's work has been seen in Vermont Life Magazine, she has 120 features on Instagram, and she was recently deemed a Kingdom Guide photo contest finalist for the Spring/Summer cover.
Tim Kirchoff
Landscapes and nature is a passion of another local photographer, Tim Kirchoff. When he's not capturing images of the Northeast Kingdom, the 39-year-old photographer is a GIS analyst, doing mapping for 911 call handling. Kirchoff lives in Lyndonville with his wife and two young children.
When he moved back home in 2000, his appreciation for Vermont's scenic beauty fueled his passion for photography. There was such a stark difference between the lands of Vermont and those of Iowa where he went to college. He was overwhelmed with the need to capture the difference and show family and friends.
Kirchoff's first camera was a 2.1 megapixel Sony point and shoot. This was at a time when digital photography was becoming much more accessible and he got into the "digital rush." His photography became something he could turn into gifts to share with friends and family.
"Living out there [in Iowa] for four years, I really began to appreciate the seasons and the landscape that we have here in Vermont," Kirchoff said. "When I came back here, for a full year, it really opened my eyes."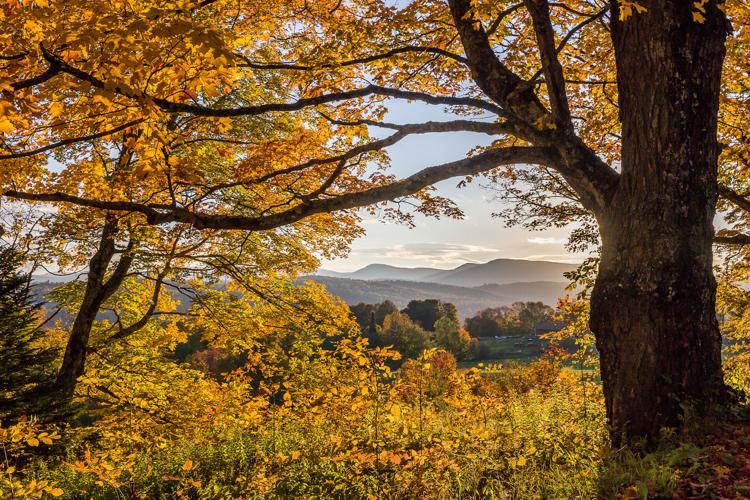 As his hobby progressed towards a profession, he upgraded to the next level in cameras. In 2013, Kirchoff's wife got him a DSLR camera kit for Christmas.
"The hobby has kind of taken off from there as far as being able to produce really good quality photographs that people have become interested in," Kirchoff said.
Kirchoff predominantly shoots landscapes and occasionally events, but he says there are many differences when it comes to photographing landscapes versus people: there are lighting changes to consider and it's difficult to photograph people in large groups and still catch the essence of what is happening. Capturing interesting moments in large crowds, is a skill that he says he continues to work on.
In the meantime, landscape will remain his favorite subject. He thinks that the areas that he tends to focus on, from Peacham through Sutton, get overlooked in terms of natural beauty.
"Obviously, there are really famous spots...but there's a lot of other angles and interesting things around here that a lot of times you don't really see or you just kind of look past," he said. "A lot of my photography, I try to look at things from different angles, especially landscapes, even something people drive by every day."
For Kirchoff, less is more. He says broad landscape photos are too much to allow for the viewer to appreciate it fully. His goal is to find the small parts that are equally beautiful and draw them out for equal appreciation.
"One of the things I've learned is trying to capture the entire landscape in one shot usually doesn't end up with a very interesting image," he said. "Trying to focus in on a smaller piece of that landscape is where you can produce a much more interesting image."
Like Cole, Kirchoff said he is all self-taught; learning techniques and tricks of the trade through online tutorials and viewing other landscape photography websites for inspiration to change angles and viewpoints.
His work has been published in Vermont Life Magazine and The North Star Monthly. It was chosen for last year's cover shot for the spring edition of the Kingdom Guide, and for a First Night advertisement for Northeastern Vermont Regional Hospital.
Someday, he would like to make this semi-professional hobby into a career, as he continues to work on improving nighttime and techniques for photographing people.
But that's not the case for Cole.
"I really feel there's a difference between a photographer as a career and a photographer as an artist," said Cole. "I find that if I ever did it as a job, I wouldn't love it as much as I do."
Cole currently works in Special Education and is currently pursuing her master's degree in Clinical Mental Health.
One night, Cole took her dog out at 3 a.m. It was the kind of night where the moon is full and bright, but darts in and out of the clouds. Despite not being a morning person in the least, she captured the moon through an opening in the clouds. The next day, a friend of hers commented that Cole and her work are good reminders not to complain about the small things, but instead to find beauty in them.
And this is the message that Cole strives to deliver through her pictures and her story, so that those who are suffering may realize they are not alone. She says life is all about choices.
"No matter how difficult a person's life may be and how much pain and suffering there is in the world, you can see beauty in something every day and taking photos and capturing moments in time, makes people realize that at one point in time, in that one second, it was peaceful, it was calm, it was happy," said Cole.