Writer Wendell Berry once wrote, "The past is our definition. We may strive with good reason to escape it, or to escape what is bad in it. But we will escape it only by adding something better to it."
Waterford resident Patricia (Wallace) Powers will tell you about her life experience, how she's learned values and the importance of voting. She doesn't claim to be an expert in politics, but 90 years of living has given her wisdom in using her best judgment.
Americans can't watch the news without violence, death, and destruction invading their homes and frightening their families. The gap between political views is also terrifying. Some say they won't bother voting, others feel the need to despite their discouragement. Everyone wants something positive to believe in, some hopeful reminders that there are people who believe in and strive to uphold values that enrich both humankind and our planet.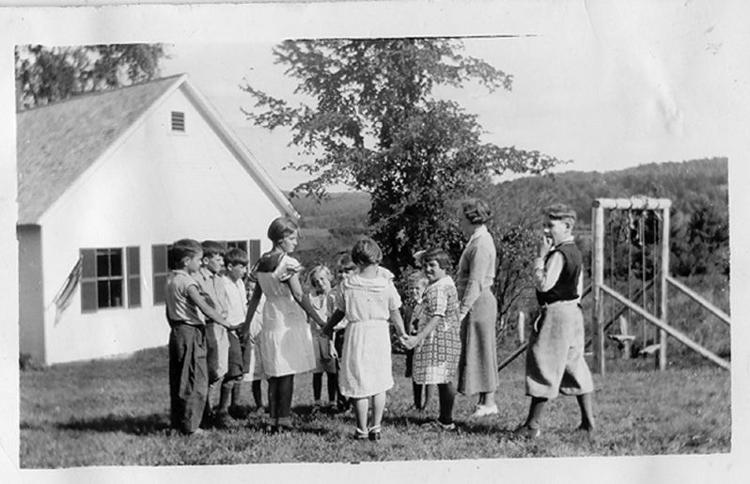 After voting in every election for the last 64 years, Pat feels frustrated with the 2016 candidates and the steep decline in American values. Reflecting on a time when she believes Americans worked together to foster families and enrich communities, not tear them down with the criticism and blame of politics today.
"Values are standards to live by," she says. "Strong, unified values are important for the foundation of communities and nations. Experience has a lot to do with how people establish values. What I truly know, I know only from experience."
According to Powers, there is a crisis in sufficient role models for developing values.
"Hard work, a love for family, respect for one another, empathy and compassion for another's needs and sufferings, these were once the foundations of a community," she says. "Now, I watch the news and get angry and confused."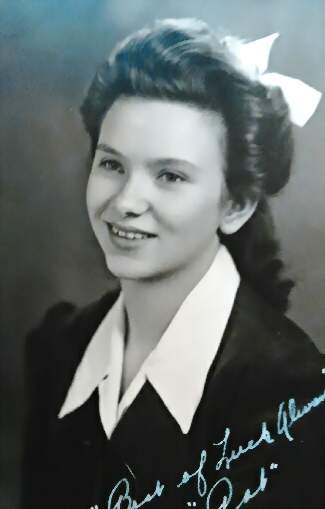 Is progress always progress?
Powers comes from a generation that had to work together. Born at the old Littleton Hospital in New Hampshire on April 25, 1926, the same year the Connecticut River Development Company bought most of the homes and land bordering the river, her childhood began in a small village that had been scheduled for destruction as early as 1906. Growing up in Upper Waterford, she attended Upper Waterford School as a child before the entire town, including two cemeteries, was dismantled and relocated to make way for New England Power's hydro-electric Samuel C. Moore Dam. From 1926-1953, all the property to be flooded in Upper Waterford was purchased. By the 1930s, all the houses that had deteriorated beyond use were torn down and the town began dismantling in 1935. When it came to Upper Waterford, even the strength of the town's government couldn't keep the town from disappearing once New England Power set the plans in motion to build the dam.
Powers remembers that there were large test holes dug throughout the fields behind the Wallace farm.
"They were all rather scary, but that kind of thing didn't really sink in back then. I remember a large sign that read, 'Future Development of Moore Dam.' Our home was where the banks to the dam itself now exists," she sighs, her voice dropping softly as she remembers.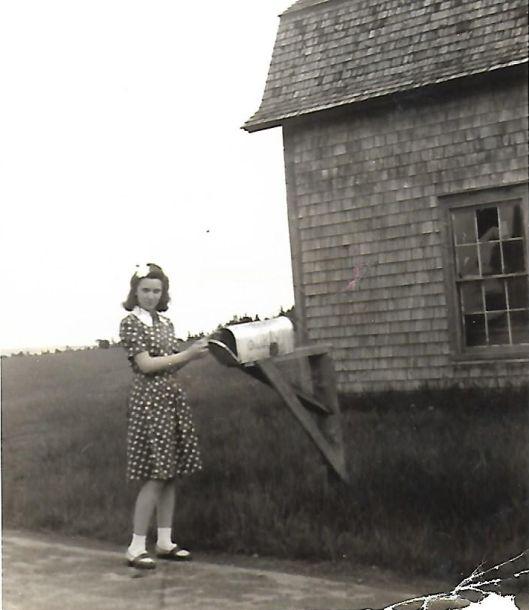 The dam was flooded in 1956 and dedicated to the public on June 20, 1957, more than 30 years after Upper Waterford residents began selling their land to make way for the dam. "Money and power and the idea of progress took away the village I knew. Perhaps people's lives were made easier, but in some ways, life seemed simpler then. It had a simpler focus."
A simpler focus seems difficult to imagine for a town that had to be torn down piece by piece and lovingly relocated and restored or lost forever, but the core values of the community kept the people focused on what needed to be done.
"People worked hard back then. They had to," she says. "We didn't have electricity in our home. Even as young as five years old, I walked a mile and a half to school and back every day. Someone, usually George Wallace, walked to meet me; but if he couldn't, someone else was sent. That's the thing, people helped one another and everyone knew each other."
The dismantling of Upper Waterford coincided with The Great Depression. It's no wonder Powers understands the value of resources, the importance of nourishment (body and mind), and the need to help one another. She listens to the political debates with concern. She hopes that current leaders can put aside differences to focus clearly on America's needs, but in a nation with much waste and a need for instant-gratification, she is unsure what the future holds.
"Progress isn't always progress," she says. "When I was a child, everyone knew Upper Waterford was going to be destroyed, but the people who worked diligently to keep this town running had no say in the matter. New England Power Company had the money and the power and what else could people do but keep working and move on?"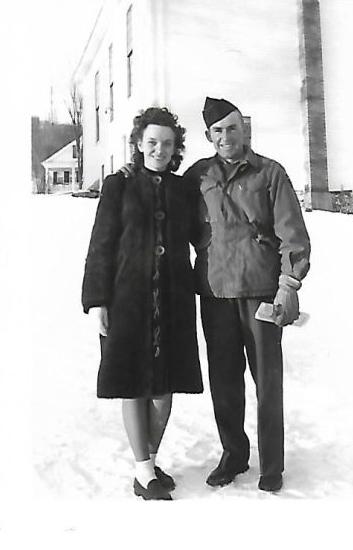 The barn Pat Powers' children and grandchildren now refer to as "the heifer barn" (and the Waterford Barn Census has noted as the "Patricia Powers barn") is an example of her generation's resourcefulness. After the New England Power Company bought George Wallace's land, his barn was purchased by Gilbert Wright in the 1940s. Wright later sold the barn to Pat Powers' family and Wright rebuilt it around 1949-50 behind the home where Powers has lived since 1956 on High Ridge Road. The barn, with its hand-hewed beams and wooden loft and floors, is a testament to a time when even used materials were considered valuable.
"We were resourceful without throwing around terms like "resourceful" at one another. We didn't spend all of our time pointing fingers and dancing around how we were going to change things; we just worked together. We raised our food and our families. We helped neighbors in need. We gave what we had when we could, and we didn't complain or blame other people when we had to do without."
Perhaps being raised in a time when it took a village to figure out how people were going to continue to make a living has made Powers pay closer attention to politics.
"The importance of having a voice starts in one's town," she says. "Yes, this year's election unsettles me. I'm disgusted with the loss of manners and morals. It's not easy to decide who to vote for, but it's still important that everyone who can vote does vote, especially when it comes to their local government."
Powers thinks back to the year she first voted.
"It was 1952 and I was briefly living in Massachusetts. Russell (Powers) and I had gotten married in 1947 after we both graduated from college. I remember voting for Dwight Eisenhower. I was so excited when he was elected to be United States President. I don't remember being as excited to vote for any other president, but I have voted every election year since."
She talks about candidates who have spoken eloquently or been entertaining.
"That might get some people's attention," she says, "but I look for someone who can be a leader and tell people how he or she is going to handle the economy and national and global issues."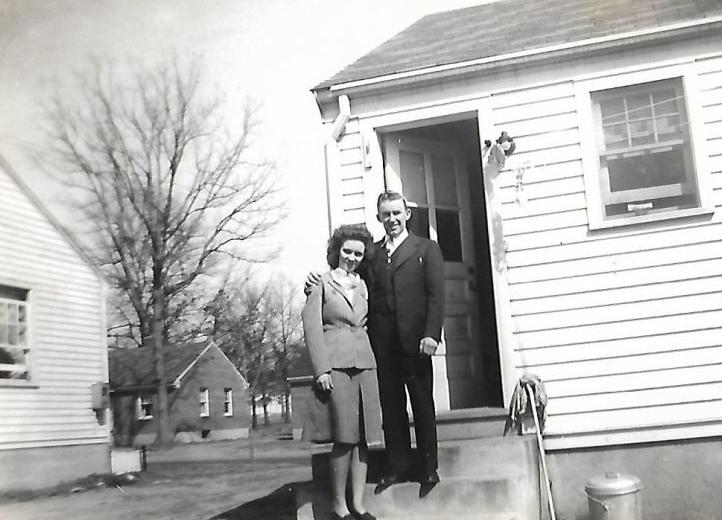 During the February 2000 campaign, Powers met George W. Bush at the Littleton Opera House when he spoke to the community. He was walking around, mingling with the crowd, and he came up to her.
"I told him I'd vote for him if he shook my hand. He said, 'I can do better than that,' and he leaned down and kissed my cheek." Powers laughs and touches her cheek at the memory. "I don't know if I'd laugh if Donald Trump did that, though," she says, an understandable statement from a woman who chooses her words carefully.
Always a busy mother of six, beloved grandmother, devout member of her church and community, Powers was recognized in 2005 with a Caledonia County Public Service Award for her years as Waterford town auditor. In many ways, life has slowed down for Powers who no longer drives and has more time to read and keep up with world events.
She admits that she has taken to writing poetry to clear her head and ease her spirit.
"After all these years, I have so many thoughts. It's hard to express them sometimes," she sighs. "Writing helps me shape the stories of my life. I recently wrote a poem about the view from my bedroom window." She doesn't share this poem, but admits the view has been shifting subtly throughout the 60 years she has been gazing out at the shrinking pasture with its scraggly apple trees scattered and tumbled throughout the valley below.
"The autumn leaves are falling quickly since last night's rain," she observes. "But these are the things I like to write about: the things I see and know. It's easier than talking politics." This sentiment is understandable, coming from a woman who takes pride in her past and her community, a woman who tears up nightly, eyes glued to the news in hopes that she will see positive changes for American people yet in her lifetime.
She considers her memories a vital part to Waterford's history. She's worked hard and donated much of her time, providing The Waterford Historical Society with an accurate description of a beloved village that was built around farming, teaming, and staging. This village where she used to play at the Crowe farm with Thelma Crowe (where the Moore Dam Picnic Area now exists) was also a hubbub of box parties, square dances, Halloween and Christmas Socials, and community picnics. There was a candy counter all the children enviously eyed in her step-grandfather's store. Piece by piece, day by day, time changed everything. It always does.
Powers agrees to share a poem she wrote years ago, in response to her memories of growing up in Upper Waterford. "Some people might understand my hesitancy to freely accept the idea of "progress." I don't feel I need to say much. I believe time speaks for itself, but we need to learn from the past, and hope and strive for a better future. And we need to vote."