There's a spot just as you come up over the rise behind the Inn at Mountain View Farm in Lyndonville, where the forest falls away at your sides, the sunlight hits your face, and you emerge onto a grassy hillside looking out over the town of Burke and the mountains beyond. No matter how hard you are peddling, or how labored you're breathing, it's a view that beckons your attention, bids you to pause and takes your breath away.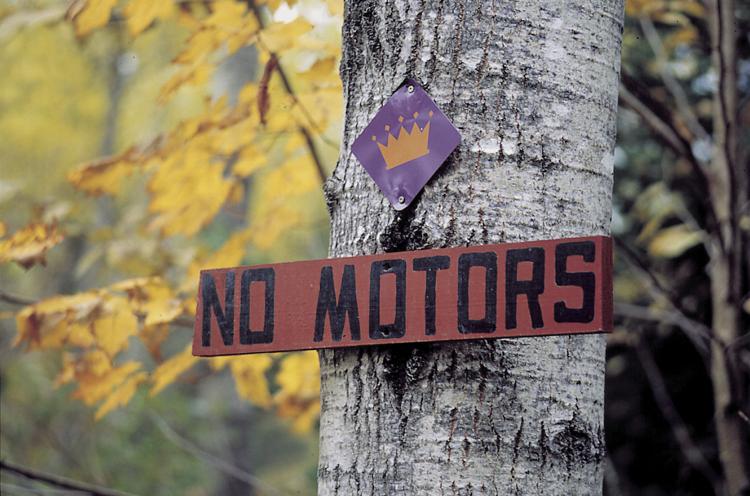 And it's not the only one. A ride along Kingdom Trails, a mountain biking gem tucked away in Vermont's Northeast Kingdom, reveals dozens of scenic vistas that can lift the spirit, downhill corners that ignite the adrenaline and an atmosphere of community and camaraderie that can assuage even the sternest frown.
"It's awesome!" said Matthew Easter, an avid mountain biker from Ontario. "So far the trails here are the best I've ever ridden."
It's no exaggeration to say that Kingdom Trails has the best network of mountain biking tracks around because, well, it does. In fact, Bike Magazine crowned it Best Mountain Bike Trail Network in North America in 2008. Reviews from Vermont Life and Vermont Magazine to The Boston Globe and The New York Times have been glowing. Dirt Rag Magazine proclaimed East Burke "home to the best mountain biking in the United States," raising it above bicycling hubs like Utah, Crested Butte in Colorado, and parts of California.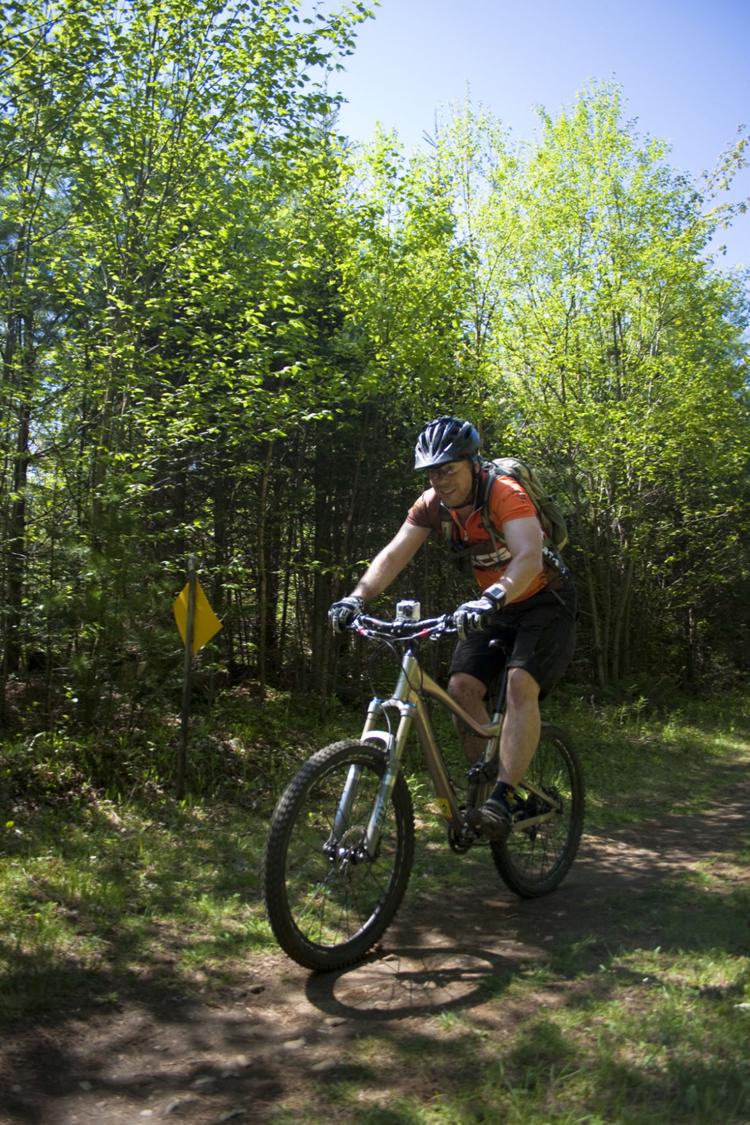 But what is it about this nearly 20-year-old trail system that works so well? From its humble volunteer-run beginnings, to its fully staffed, 110-mile-long network of biking glory, Kingdom Trails has truly gone from rags to riches. Now there are lots of communities throughout New England and beyond that are trying to replicate what Kingdom Trails has become, but the secret to its success may not be so much a matter of formula, as it is plain old simple good luck.
John Worth, who owns and operates East Burke Sports and was instrumental in the formation of Kingdom Trails, said it might just be a matter of enchantment.
"We just have that magical combination of things up here," he said. "We've got this great village of Burke where there's places to stay, a gas station across the street, a bike shop right next door and willing landowners. They are so key to making all this work."
Back in the late 1980s, when the sport of mountain biking was just starting to take off, Worth said he and some fellow riders began cutting trails for their own recreational use. Once a small network was constructed, Worth began to think about growing the trail system into what it is today
Then, along came a man named Doug Kitchel, a former owner of Burke Mountain Ski Area. Worth said Kitchel approached him about developing a recreational community within the town of Burke. Specifically, Kitchel wanted to start by asking for access to existing trails on private property for use by mountain bikers. Going door-to-door and talking to landowners face to face, Worth and Kitchel did just that.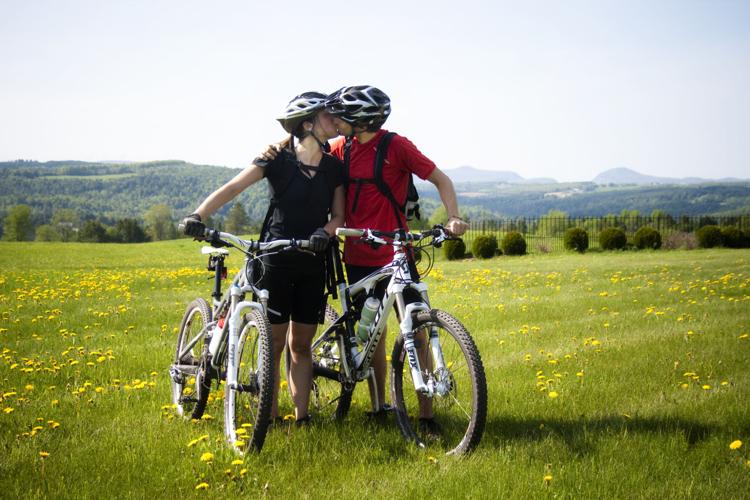 In 1994 the Kingdom Trails Association was established. The mission was not just to create an amazing network of trails, but do so in a way that was conscious of conserving the natural resources in the area, respectful of the landowners and educational to all.
Today, Kingdom Trails is a charitable non-profit conservation organization driven by a volunteer board of directors. The trail network is open during all seasons of the year for non-motorized recreation. Currently, all mapped trails in the local area are on private land, and the funds needed to maintain the trail system are generated through the sale of member and day passes.
The 100-plus miles of well-signed trails were conceived, built and mapped under Worth's direction, with the help of thousands of volunteer hours. On a typical excursion a rider will dart in and out of woods, fields and meadows, along cross-country ski trails, through backyard lawns, across driveways and alongside grazing horses.
There's hardly a rider on the network who won't boast about how well maintained the trails are – no big ruts or erosion, no unexpected obstacles.
"The trails have a good flow," said Taylor Wall, an experienced mountain biker from Ontario. "They're really well maintained. They have good drainage, and a lot of good corners. Makes for a smooth ride."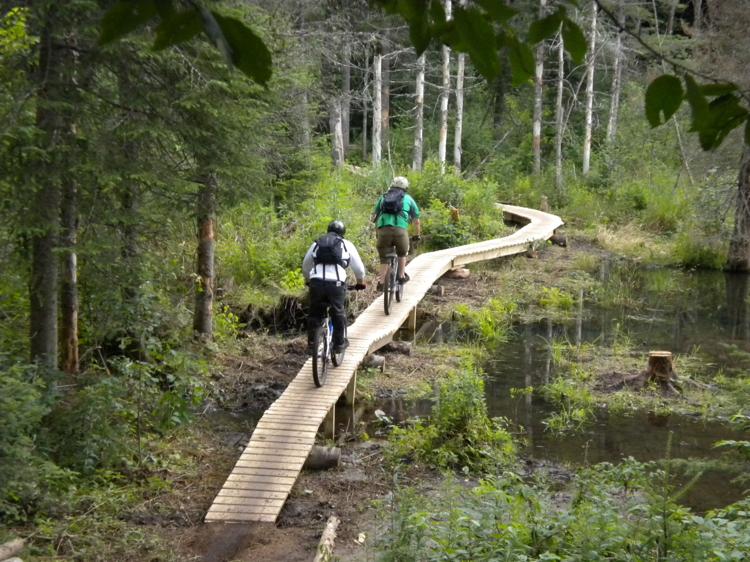 Kingdom Trails draws riders from throughout North America. On a recent weekend – the Victoria Day holiday weekend in Canada – the majority of people on the trails were from Canada.
Josee Melanson, who frequents the trails with her friends and children, said the network offers something her whole family can enjoy. One of the things that makes Kingdom Trails such a great place, she said, is the atmosphere.
"We just love to come here," she said. "Not only are the trails good, but the people, the community is good. It all creates a really great place to be."
Pierre Lagace, from Quebec, agreed. "The whole village," he said, "is really nice. We come down here all the way from Quebec just to ride. It's a long drive, but it's always worth it."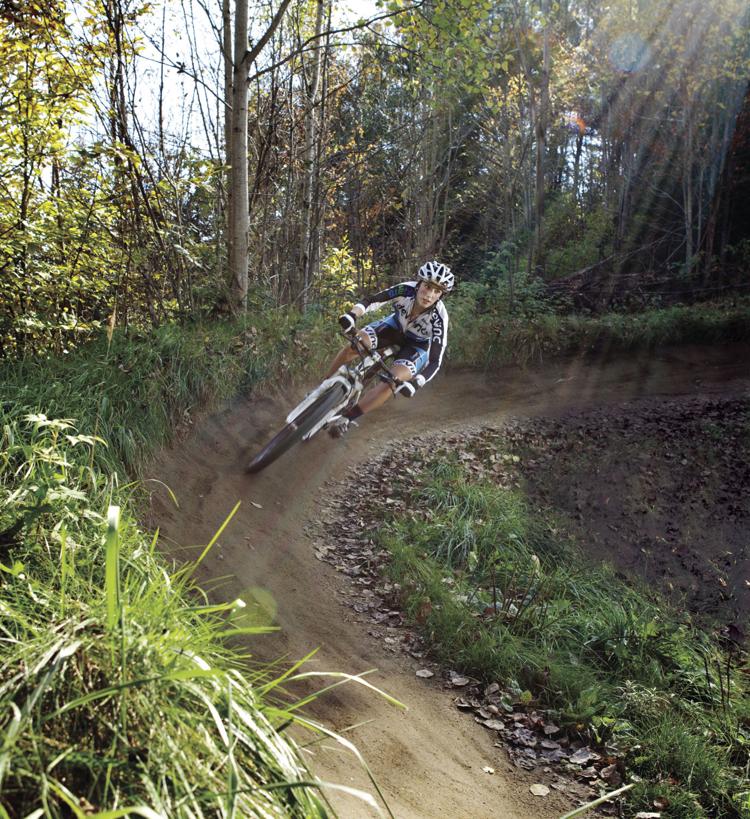 The formation of Kingdom Trails was initially met with some resistance, but Worth and Kitchel managed to grow their project to a point where landowners began approaching them about getting involved. Today there are over 50 landowners allowing access to their lands. Landowners get free usage of the trail system, and are protected under state statute in case anyone is injured while on their property.
The popularity of Kingdom Trails today is such that local inns and bed-and-breakfasts are designing vacation packages that include trail access. Even real estate brokers sometimes call with questions on behalf of perspective homeowners wanting to buy a house in the area simply for the recreational opportunities.
Tim Tierney, the executive director, said some factors that make Kingdom Trails such a hot spot include the overall quality construction of the trail system and the fact that Kingdom Trails offers something for everyone regardless of their age or mountain biking skill level.
"And," he said, "something that makes us convenient as well as unique is that you can park your car in one spot, do a variety of trail loops and wind up right back at your car."
Tierney pointed out that the staff is unlike what one might find elsewhere. At other bikes shops where employees may be reluctant to give away the locations of their favorite mountain biking spots, the employees at Kingdom Trails will not only divulge their favorite routes, but highlight a path for you on a Kingdom Trails map that will cater to your preferences and level of ability. Not to mention that they can tell you where to eat, where to stay and what sites to go see, enhancing your overall experience.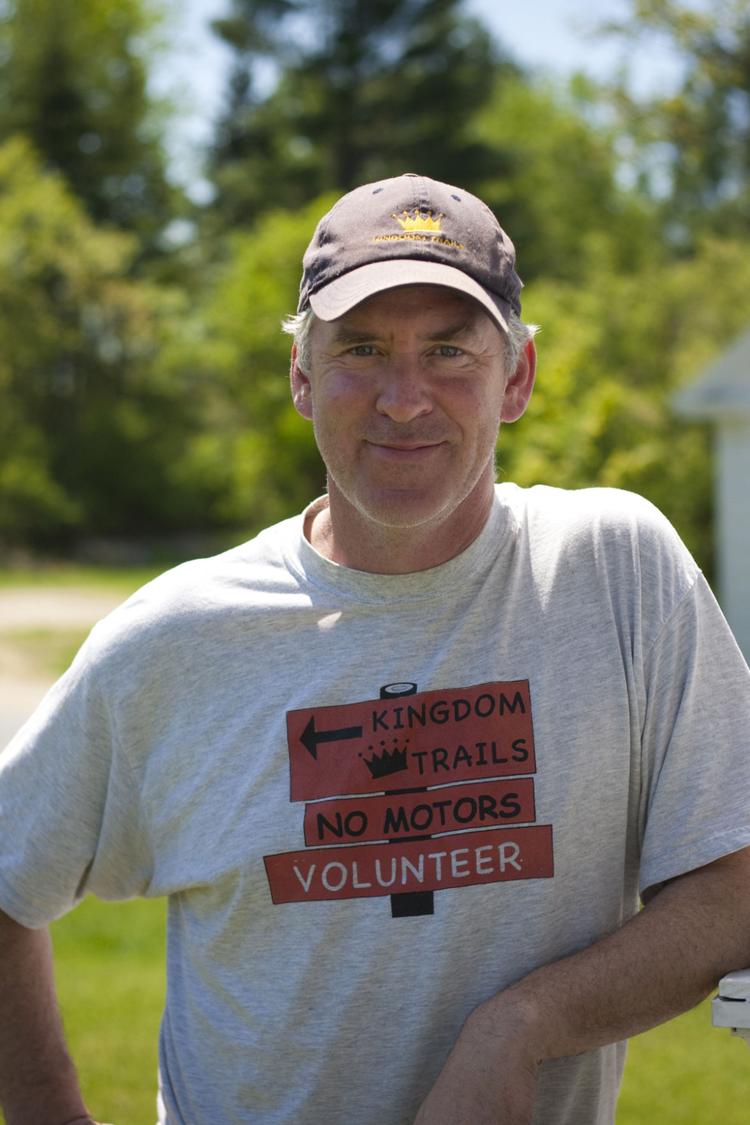 It's estimated that the average visitor spends $100 a day in the Burke area, but Tierney believes that estimate is quite conservative. He said an economic impact study estimated that about $4.9 million is brought into the community annually due to trail visitors.
And as Kingdom Trails approaches its 20-year landmark in 2014, Tierney said he's looking at expanding the trail system while nourishing its positive impact on the community. He said the only major problem is that Kingdom Trails might be growing too fast.
Worth agreed, estimating that the trail system sees a roughly 10-15 percent growth every year. Not enough public parking and too few toilets are always an issue, but he said at a time when so many communities are suffering economically, if those are the only major problems, they are the kind of problems he's glad to have.
One thing is for sure: Kingdom Trails has only just begun tapping the vast recreational potential of the area.
"We're here to stay," Tierney said. "The mountain biking destinations are no longer just out west. Now we have people coming here from Utah, which is great. Kingdom Trails is an important economic cog around here now. We're just going to keep doing what we're doing, and try to stay ahead of the curve to know what to offer to keep people coming."