We've all done it.
You're out on the trail, working your way up the mountain, backpack slung over your shoulder, and you get to a muddy part of the path. You hadn't really planned for this. It just happened to be a nice afternoon and so you figured an impromptu hike was in order. But so rushed were you to get out the door and hit the trail that you didn't want to take the time to lace up your hiking boots, so you just put on some sneakers. Sneakers are great—they're comfortable and versatile, and you can just slip them on without having to untie them.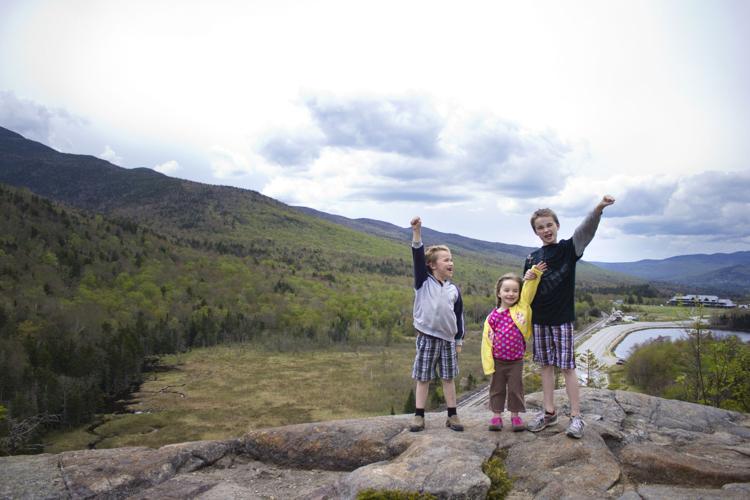 But they're not waterproof.
And so, to avoid getting your sneakers wet in the muddy trail, you venture off to the side, up onto some roots and some moss covered rocks. You stomp your way over low-lying vegetation, your wonderfully comfortable sneakers leaving a small path of destruction in their wake; scuffed roots, overturned stones, crushed plant life. And all just so you could keep your feet dry.
Wearing proper footwear when hiking is essential not just to your safety, but to the environment as well. Hiking boots are meant to plod through mud and streams. They're meant to go where your sneakers can't so as to help maintain the delicate trail system.
"It's about respect," says Tim Tierney, executive director of Kingdom Trails. "Any time that you go venturing in the outdoors, you need to be respectful of the landowners. You need to be respectful of others on the trail. You need to be respectful of animals and nature. That's why we promote the use of proper footwear because people who wear improper footwear tend to go around watery areas and end up causing more damage."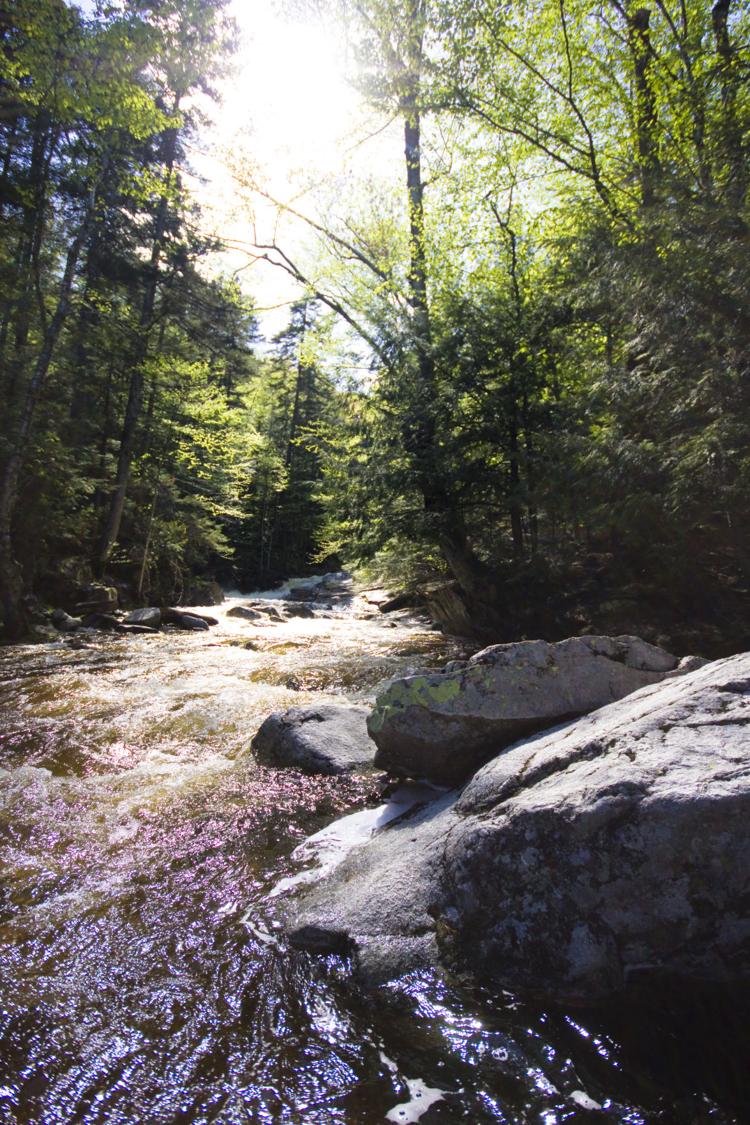 And who has the mountainous chore of repairing that damage? In Vermont a good portion of that labor falls on the shoulders of groups like the Green Mountain Club, who have been dedicated to maintaining Vermont's legendary Long Trail for more than 100 years. Additionally, the GMC also works at safeguarding many of Vermont's other hiking trails, according to its website www.greenmountainclub.org. The GMC website is loaded with hiking information and includes an extensive bookstore and map section dedicated to hiking the green mountains of Vermont. "Day Hiker's Guide to Vermont," is a popular and often recommended resource.
In New Hampshire the Appalachian Trail Conservancy works with 31 trail maintenance clubs to manage the Appalachian Trail, one of the longest continuously marked footpaths in the world, according to www.appalachiantrail.org.
New Hampshire developed a program about 10 years ago called hikeSafe, a joint effort between the White Mountain National Forest and New Hampshire Fish and Game to educate hikers on the inherent risks of hiking and how they can become better prepared before beginning any hike.
As part of the hikeSafe initiative, the Hiker Responsibility Code was developed. It's a set of principles intended to help spread the simple basics of hiking safety. (See sidebar.)
If a hiker is hurt or lost, it takes several hours and lots of manpower from outdoor groups like the Appalachian Mountain Club, Fish & Game, search and rescue teams, and others to undertake the task.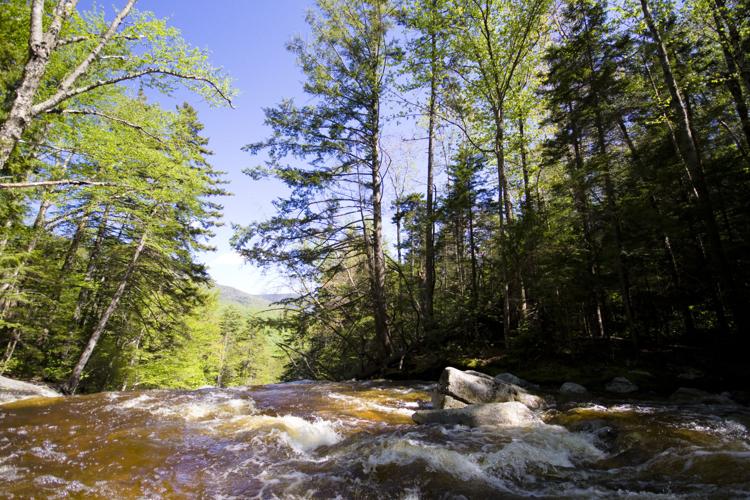 James Goss, a New Hampshire Fish & Game Conservation officer and a hikeSafe coordinator, said often times it's the people who go out on a simple two mile hike that most easily find themselves in trouble.
"They won't have rain gear, a flashlight or a trail map," he said. "Darkness comes, they call 911 on their cell and we need to get them, or they don't have sufficient gear when it gets cold at night in the summer, in the 40s. It's important to be prepared."
What are some of the best ways to have a safe and enjoyable hike?
Know your level of physical fitness and plan accordingly. If you are not an avid hiker, perhaps you're not ready for Mount Washington. If you have weak knees you might want to stay away from anything too steep.
Don't expect weather conditions at the foot of the mountain to reflect weather conditions at the top.
Weather conditions change in elevation—sometimes quite drastically. Tim Tierney suggests adding a simple windbreaker to your backpack can go a long way.
If you're hiking with a group and someone gets hurt, how should you get help?
If your group has decided to make an afternoon hiking trip, don't go without having some knowledge of basic wilderness first aid training. Cell phones are always handy to have, but in the mountains of New England you can't always expect to have cell service. Have at least one person stay with the injured hiker and send three people out of the woods with documentation on the patient's condition, a map with their location and any resources that might be needed.
What's the difference between "objective" and "subjective" hazards?
Objective hazards are those things not influenced by the hiker, but are rather outside the hiker's control—i.e. weather conditions, terrain changes, swollen river streams, and other environmental conditions. Subjective hazards have to do with such things as an individual's feelings, abilities, and desires—i.e. nutrition, physical ability, hydration, judgment, and communication skills. An experienced hiker should know how to assess these hazards in an ongoing manner and modify their plans based on changes.
What to bring on a day hike
The hikeSafe program advises "10 essentials." They include: map, compass, warm clothing (not cotton), extra food and water, flashlight or headlamp, matches or firestarters, first aid and gear/clothing repair kit, whistle, rain/wind jacket and pants, and a pocket knife.
Peter Crane, president of the New Hampshire Outdoor Council, said it's not that expensive to get together a backpack of hiking supplies to keep in your closet.
"Yes, you can spend hundreds of dollars at outdoors stores on equipment," he said, "but a lot of this stuff can be found at yard sales and thrift shops for a really good deal."
If you're a beginning hiker or have young children that you'd like to introduce to hiking, Crane suggests a great place to start is Mount Willard in New Hampshire's Crawford Notch. For folks who want to stick their necks out a little further he suggested Mount Pierce.
On the Vermont side Tim Tierney recommends the Willoughby Lake area for beginning and experienced hikers alike. Willoughby Lake is sided by two mountains – Mount Pisgah and Mount Hor – that offer a variety of trails for almost any skill level.
Jacob L. Grant is a writer, photographer, and author of the medieval fantasy adventure novel "The Stormcaller." He lives in Bethlehem, N.H., with his wife Danielle. You can contact him through his website at www.isleofturmak.com.