Whether the loss came locally or on the great battlefields of the nation, the Lee family of Waterford suffered in the 1800s. And yet it also thrived, and a bold stroke of ingenuity would preserve it as a family farm, which stands today near Exit 1 from Interstate 93.
The start of the story came in an ordinary way. John Lee (1777-1861) arrived in 1801 from Moultonborough, N.H., to homestead on the Waterford side of what was called Fairbanks Mountain. Erastus and Thaddeus Fairbanks were operating their St. Johnsbury mill on water rights and the brothers recognized the need to upgrade the town's water system. The family bought Stiles Pond and the surrounding area and created the town reservoir.
John Lee and his wife Lydia Boulter Blake (1780-1864) prospered on their Waterford farm. John's older brother Asa lived not far from them, on property that probably lay mostly in St. Johnsbury. Asa told many a story about bears in his area, to local historian Edward Taylor Fairbanks, a nephew of the Erastus and Thaddeus.
Of John and Lydia's six children, one died in infancy, and only one of the others was a boy: Nathaniel Lee (1806-1885). He married Isabel Maria Johnson in 1835. She was six years younger than he and born and raised in neighboring Concord. The couple's five sons arrived nicely spread out, and then, as what used to be called a "change of life baby," little Abbie Maria arrived in 1853 to a mother already 42 years old.
Alas, the small daughter died before she reached her fifth birthday; her death in 1858 could have been due to the worldwide influenza (1857-1859), still known as one of the greatest pandemics to strike. But there were still all those boys, and a farm to run, so the family built a new, larger farmhouse close to Stiles Pond, to go with a small barn, harness shop, and especially a sawmill where Nathaniel sawed the lumber for his house. Amply provided with about 300 acres, Nathaniel raised Durham cattle.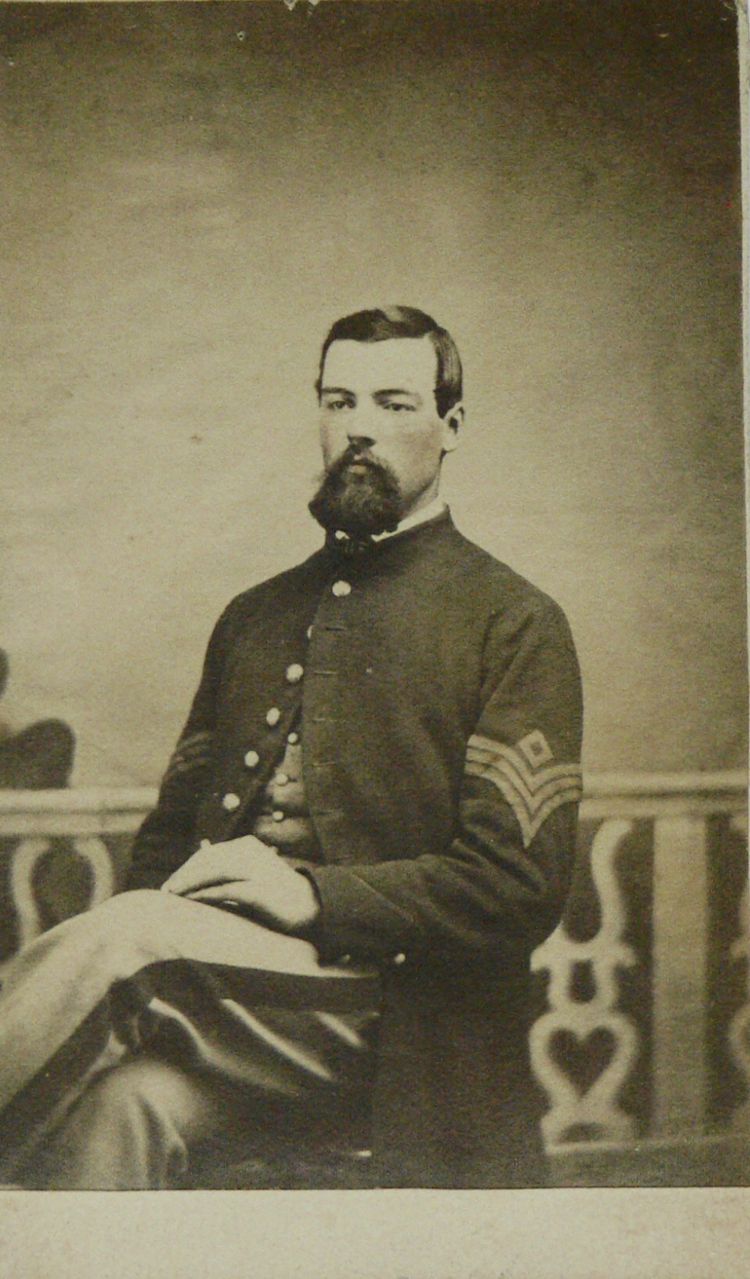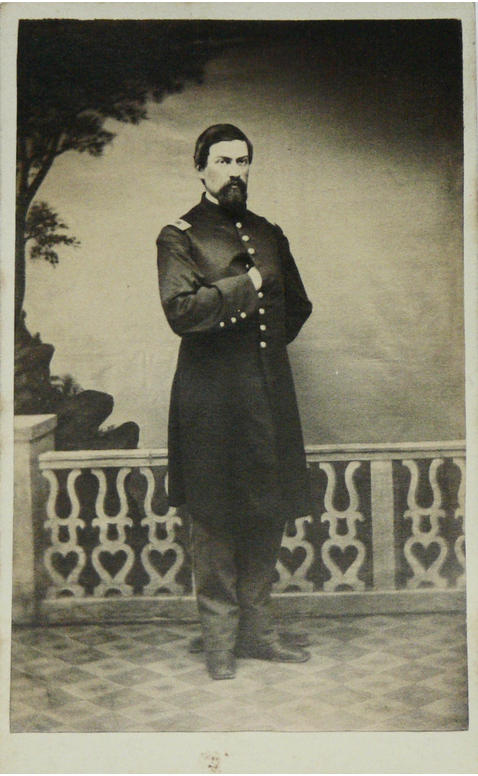 Destiny and Five Brothers
But war was on the horizon, and the family's peaceful prosperity would soon be shattered. First the oldest son, John Rogers Lee (born 1838), enlisted to fight in the war for the Union in 1861. The second brother, Edward Payson Lee, signed up in 1862; then Oscar Reed Lee followed their example in 1863. Young Albert, born in 1844, was too young to enlist as the war started, and didn't sign up at all. Neither did Howard, who was only 10 when the war was declared.
Curiously, John Rogers Lee, the first to enlist, did so in Michigan, so he's rarely shown as a "Vermonter in the Civil War." His regiment was the 6th Michigan Infantry, later renamed the 6th Michigan Heavy Artillery; John took part at the very start as the group organized at Kalamazoo, then rendezvoused with the Army of the Potomac on Aug. 30. At the time, a regiment usually had about a thousand men, and the 6th Michigan came close to that number. Unlike the common image of Civil War service involving marches through the East Coast states, though, the 6th Michigan ended up in the southwest part of the action, along the Mississippi and the Gulf of Mexico. John Rogers Lee played in the regimental band, on a "horn;" because the bands were thinned out to shift men to fighting instead. John's discharge from service came in September 1862, and he took his "horn" home with him.
The positioning of John Lee's unit (which would suffer an overall 42 percent casualty rate during the war) meant that when John "mustered out," it was in New Orleans, a very different world from his native Vermont. He came back to the Green Mountain state, where he had married Katherine Houghton of Lyndonville, and the couple's two daughters were Carrie B. and Bertha Mary. Carrie never reached her 20th birthday. But Bertha would have a dramatically different life with long-term impact on the family farm. John Lee's occupation in Caledonia County after the war was "carpenter and joiner," but when he and his wife took off for Kansas City, Mo., he called himself an architect there.
What about the second brother? Edward's wartime experience with the 11th Vermont Regiment fit the local pattern more closely. He mustered in as a 4th sergeant, he steadily advanced to 1st lieutenant in 1862 in the course of the better-known Civil War battles and became a captain in November 1863. He was wounded on Oct. 19, 1864, at the Battle of Cedar Creek, when Vermont's soldiers formed the battle line on the ridge and held the center, repelling attacks from the Confederates. The Vermonters plays a crucial role in the victory, according to state Civil War Historian Howard Coffin, and the victory ensured Abraham Lincoln's re-election.

This bloody episode is called the "culminating battle" of the Shenandoah Valley campaigns, as General Robert E. Lee and the Union generals struggled for dominance. One dramatic description came in a letter from Isaac Watts of Peacham to his wife, Alice M. Watts, the next day, Oct. 20. He wrote, "We have fought and won another great battle and by the blessing of God I am safe and unharmed, though we have lost prett[y] heavily not only in our own reg. but also through the entire army" (transcribed by Lynn Bonfield, courtesy of Peacham Historical Association).
The third brother, Oscar Reed Lee (born in 1841), entered the war two months before Edward became a captain, and since they served in the same regiment, they must have seen each other often. Oscar too gained commission as a 2nd lieutenant, then a promotion to captain on Oct. 16, 1864, three days before the Battle of Cedar Creek. But he was still known as a Lt. as the battle opened.
In his letter, Watts also mentioned, "Our Co. lost its commander again, Lt. Lee and some six or eight wounded."
Not until the next week did Watts go into details about the death of Lt. Lee. "Lt. Lee was killed in the morning. We made a stand on a hill to check the enemy. They came right on and as everything broke to right and left we were obliged to fall back. He was struck by a solid shot or shell, I don't know which, in the breast and killed instantly. … his body was found and buried the next morning. He was a brave good fellow, altogether the best officer we had and it will be hard to fill his place. We have no Capt. now."
Watts didn't comment on the other Lee brother in the regiment. But Edward, who was wounded at Cedar Creek, took responsibility for returning his brother Oscar's effects to Waterford. His descendants still hold a uniform coat with its bullet hole. And his grave, like those of many in his family, is in the Grove Cemetery in East St. Johnsbury, not far from the church where the family worshiped.
When the War Was Over
Meanwhile, a great change took root in Edward. He had found a small bound book of scripture in the chaos of the battlefield, and it moved him deeply. The deaths of his little sister and his brother Oscar must also have shaken him. He brought home Oscar's body, returned to battle, and mustered out at the end of the conflict, on June 24, 1865. Then he undertook the study of theology with the Rev. Louis A. Arthur of Island Pond and the Rev. R. F. Putnam of St. Johnsbury. After being ordained as a deacon in 1879, Grace Church in West Rutland took him on as assistant rector, and he served as missionary in charge of St. James' Church in Hyde Park, then for a diocese in Maine, with assignments to follow in Massachusetts, Maine again, and finally Island Pond.
Amid all this labor for the Episcopal churches, Amherst College noted Edward's efforts and positions. When he was 47 years old, in 1886, Amherst awarded him an A.B. (bachelor's) degree "honoris causa," that is, as a mark of esteem, today called an "honorary degree." The college considered him part of the class of 1865, the final year of the civil war.
Soldiers' records noted the service of Edward and Oscar, crediting their service to Waterford. The addition of John to the website "Vermont in the Civil War" (https://vermontcivilwar.org) took place recently, as research for this article linked up with more research by Tom Ledoux, an expert on Vermont's Civil War contributions, and full details of the service of each brother can be found there.
Back on the Farm
Among all this change, what happened to the farm in Waterford? The fourth brother, Albert, stayed with it for many years, but as he aged, it was clear someone else needed to step forward. That turned out to be Bertha Mary Lee, John R. Lee's younger daughter. Abandoned by her parents, Bertha found assistance from her uncle Dr. Howard Johnson Lee (born in 1851, the fifth of the brothers), who encouraged her to attend college at Case Reserve in Ohio. When she came back to Vermont, at first she ran an egg operation in nearby East St. Johnsbury. Then around 1920 she took over the farm and with the help of a hired hand, Ray Matthews, ran it as a Guernsey dairy and a lodging place, successfully.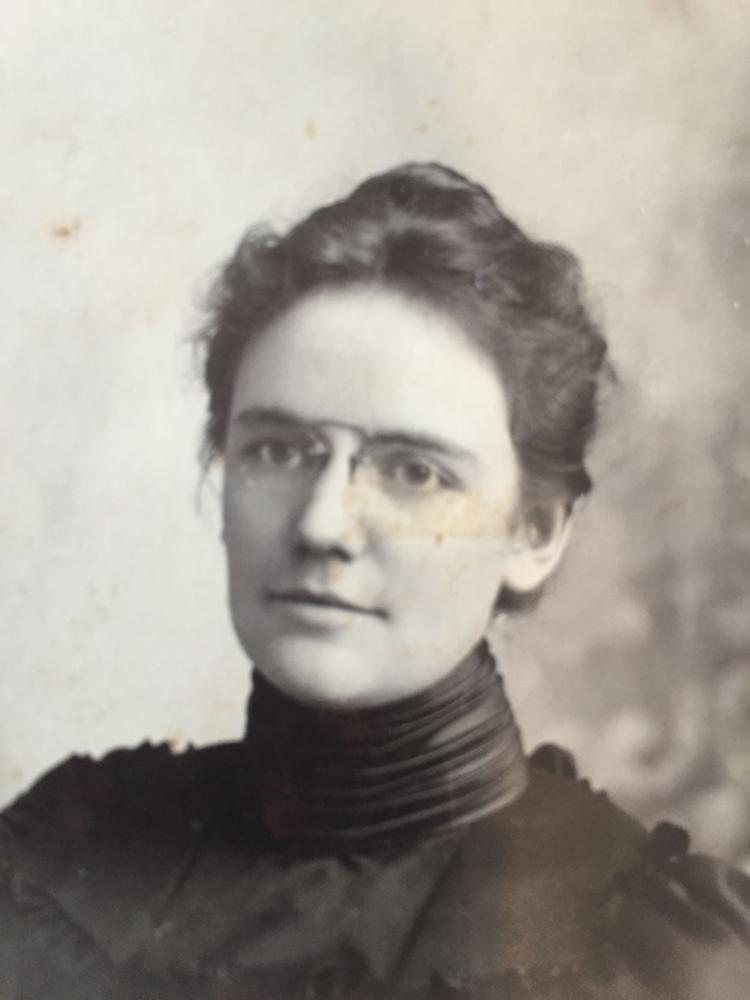 But Bertha did not marry or have children, and as she in turn aged, she found a bold strategy to keep the farm in the Lee family. At age 74, on June 19, 1949, she married her cousin Edward Brown Lee, son of the soldier-turned-minister Edward Payson Lee. Bertha died a few months later, but since Edward Brown Lee (1875-1956) had a son from an earlier marriage, the farm passed further along the line of Lee sons and remains in the family today.
Was it a late love match, or a stroke of practicality? Perhaps both, in its way. The meticulous records Bertha left behind show both intelligence and careful management. Although her roots lay in the family tragedies of the mid nineteenth century and the fragmentation of her own parents' home, Bertha Lee soldiered on, and today, in partnership with its neighbors, the Lee farm continues to prosper on Fairbanks Mountain.