Steve Bonett grew up at Hillcrest Mink Ranch, his dad's mink farm on Crow Hill in St. Johnsbury. Percy "Buster" Bonett Jr. began "ranching" mink in 1950.
He loved small animals, so raising them and tending them meant a lot. "Back at that time it was a real, real good occupation to work in," Steve recalled. His father was very successful, with black, "pastel" (light brown), pearl (beige), and pure white furbearers. "Fashions changed from year to year so you had to keep up with it in color," Steve explained.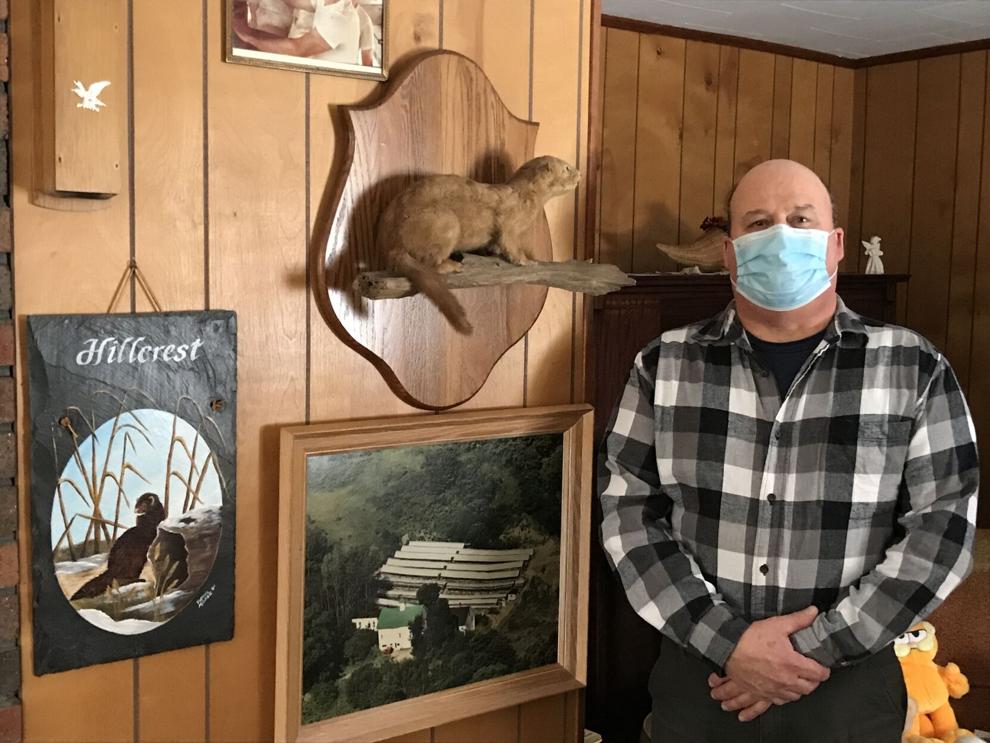 Buster Bonett bought his first mink from Jesse Davis, whose fur farm had started on the North Danville Road in 1913. The modest one-acre Bonett farm hosted long pens for the snow-loving animals, housing as many as 2500 to 3000 at peak occupancy in the summers when the "kits" were raised. "You get out of it what you put into it," said Steve, who by age 8 was watering the animals around 6 a.m. daily. By high school, he helped with the feed—grinding massive amounts of slaughterhouse scrap for the carnivores—and helped the farm expand. "All our pelts went to Hudson Bay Company in New York State," which would auction the pelts to bidders. "Our mink went all over, to Germany, France, Russia."
The farm connected with local resources: Shonyo's (Lyndonville) and Polanski's (Littleton) slaughter trimmings, and "Bub" Dresser's operation on South Main Street. Although Steve and his dad, with help from his sister, managed the ranching, when it was time to "pelt" the animals, they hired local workers.
They also depended on Dr. John Stetson, the veterinarian. The year Steve was 11, the animals caught "distemper" from a raccoon. The Bonetts lost about 400 animals, and after that, always inoculated their mink to protect them. Later, when the interstate highway was being built nearby, the dust and chaos caused the small animals to get respiratory illnesses, and Steve and Buster worked their way down the pens, injecting the mink with penicillin.
Like other farmers, they worked to improve their stock with careful breeding, adding animals from Montana and Wisconsin. "We would buy from some of the best ranches we could. That's how we kept our quality up." Care and high-protein food, including cracked eggs from North Country in Monroe, N.H., led to the best fur.
"Farming brings a family close together because you all need to pitch in to survive," Steve reflects. But 13 years after he graduated from high school, Steve began work at an auto body shop, and the farm began to cut back to semi-retirement for his father, although Steve still pitched in. But the family soon learned it had the last mink farm in Vermont, and "Montpelier" wasn't going to allow others, since the anti-fur lobby had grown vocal.
In 1995, Buster was suffering from arthritis at age 74. With regret, he told Steve, "I think it's time." Today Steve has no regrets—"I loved working with the animals just like my dad did." But mink ranching had been highly collaborative among the many farmers in this area, as well as suppliers, and the Bonetts missed that sense of community. Once there had been 272 mink ranches in Vermont, and Hillcrest Mink Ranch was the last of its era.