At a time when society has been brought to almost a standstill due to the COVID-19 pandemic, college students are in an uncertain position as they prepare for a future no one can predict.
"Everything has changed," said Northern Vermont University (NVU) junior Sierra Spence. "I have no way to plan for my future. It is nearly impossible to focus on classes right now when I don't even know if these classes will count towards my long-term goals anymore. I am hoping for a better future and I keep trying to look for the good in the midst of all of the bad, but right now, it feels like there is no light at the end of the tunnel."
Last month, the Vermont State Colleges Board of Trustees were scheduled to vote on the permanent closure of Northern Vermont University, which has campuses in Johnson and Lyndon, and Vermont Technical College's campus in Randolph Center, citing significant budget gaps caused by the COVID-19 pandemic. This news led to significant public and political pushback and lawmakers and the Vermont State Colleges Board of Trustees are working on alternative solutions to address the financial problem.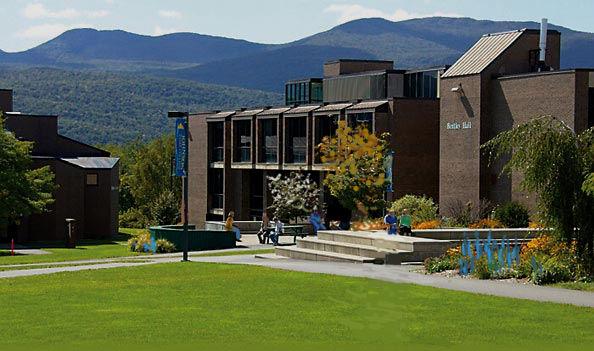 Chayann Tooman, a freshman Music Education major at NVU, spoke with great emotion of her feelings about recent events.
"[In March] we got the devastating news that our campus was being closed for three weeks," she said. "This wasn't what we wanted but better than for the whole semester. The residential office was suggesting we move off campus if we could. This wasn't exactly as easy for me as it was for other in-state students. I am from Whitehall, Montana which is approximately 3,000 miles away."
Even as students at NVU tried to adjust to a radically different form of instruction, they had to contend with the news that the newly combined school consisting of the former Johnson and Lyndon State Colleges may close both campuses.
"On top of trying to keep my grades up," said Tooman, "I am doing everything I can to impact the [Vermont State Colleges Board of] Trustees' choices on closing some of the state colleges. On the other hand, I'm looking for a college to transfer to just in case it has to come to that. I cried many tears while searching. Admission deadlines for many schools are coming to an end, recruiting is almost over, and not to mention auditions for most music programs have long passed. Hope is starting to feel non-existent because every week something negative happens."
"It is highly likely that next fall we will not have a home to go to," said Spence. "The family that we have formed away from home will not have a place to go. I will be a senior next year. I will be starting my student teaching and finishing my college experience. It breaks my heart that I might not have the opportunity to finish my college career with my friends and all of the people that I hold so close to me."
"I think the most devastating of all is sitting and trying to do my classwork, but having nothing to work for," said senior Theatre and Drama major ReAnna Jean Adams. "There is no hanging out with friends, no musical, and no graduation. This is not what I signed up for and not what I wanted--but now it's all about just trying to complete all my work before the end of the year and getting that diploma."
Distance Learning
Schools throughout the country, including NVU, are attempting to adapt to a new education delivery method. The curriculum at Craftsbury's Sterling College is comprised of many hands-on, outdoor classes, making it particularly challenging to translate into another medium.
Sterling's administration has arranged for all credits for the spring semester to be completed using distance learning and divided the summer semester into two parts, with the first part being taught using the new distance model, and the second part reverting to in-person instruction. Sterling has not yet conceived a plan for the fall semester and a course in Italy scheduled for June is in question.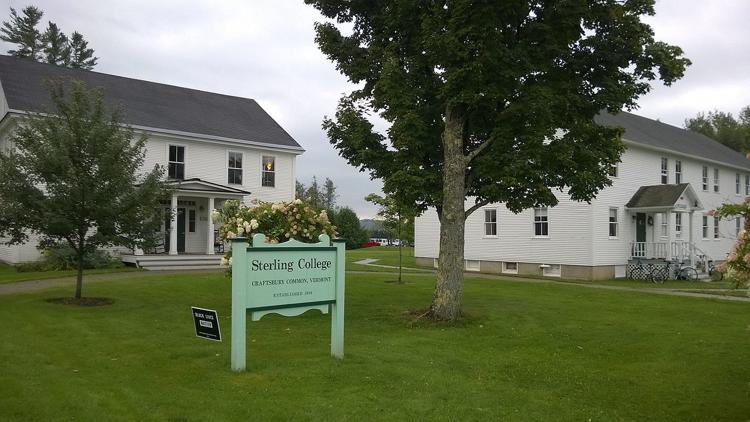 "Many internship opportunities have been affected," Sterling Freshman Forrest Reed noted. "About a week before we had to leave campus, we had a job fair and there were a lot of people that were very eager to hire us, now not so much. I know that at least two opportunities local to Craftsbury are no longer being offered this year because work/demand dried up. Even so, I feel pretty sure I'll be able to find work when this is all over, but when, where or doing what I have no idea."
Sophomore Zenaide McCarthy, who works part-time at a dairy farm near Sterling, made clear that many of the appeals of the college are not easily reproducible off-campus:
"I just love to have my job be putting my hands in the dirt and being able to be outside," she said in an interview last fall. "I chose Sterling because of the draft animal program that very few other schools have, the chance to work on a real working farm, and the food is ranked healthiest in the nation and tastes much better."
Reed shared a similar sentiment: "One of the reasons I picked Sterling is because of the emphasis on face-to-face interaction and hands-on learning, and through no fault of the school or instructors that methodology has gone out the window for the time being."
Over an extended spring break faculty nevertheless endeavored to reproduce the experience of attending Sterling, restructuring their classes to the new realities of their environment.
"In Vertebrate Natural History, we watched a documentary about amphibian biology and conservation together on Zoom," Emily Brodsky said of her class, "and then I gave the students an assignment in which they were instructed to identify likely amphibian habitat on Google Earth based on suitability criteria, and then go looking for amphibians. They were asked to record in their field notebooks specific data about the sites visited and any amphibian observations, take photographs and record audio if frogs were calling. Any students who are not able to go outside or who can't locate amphibians can use photos and video recorded by me, and record the same info based on those materials. They then create a Google slideshow showing their map, photos, and recordings with species identified, and the site and observation data they collected."
"Switching to online learning appears easier for classes like English or philosophy than for outdoor education," observed New England Commission of Higher Education president Dr. Barbara Brittingham, who also stated that the U.S. Department of Education has given institutions leave to switch to distance learning without prior approval of their accreditors. "Or indeed for internships, laboratories, art, music, or clinical placements (e.g., for nursing students)."
However, "Outdoors education may in many cases be easier to take online than some other fields, since it is generally now safe to be outdoors, with of course social distancing," she added.
At Sterling, Jeff Richardson has his students looking at soil texture and aggregate stability, comparing two sites of their choosing. "They do a texture analysis at home using a mason jar and aggregate stability using a sieve and water," he explained. "They then answer questions in their homework. Students are designing and conducting experiments in their kitchens using simple ingredients they can find in their home pantries."
Students in Foundations of Outdoor Education are designing classroom materials with an environmental focus for local elementary school students that will be included in their take-home packages.
Meanwhile, the Community Food Action class, which was to do Grow Your Own workshops for community members, is instead making videos to be used by the Hardwick Food Pantry and the Center for an Agricultural Economy with a range of topics encompassing seed starting and backyard gardening in tight spaces, homemade yogurt, dumplings made with foraged spring foods, salsa, kimchi, and more.
The Security Sovereignty and Justice in the World's Food System class have refocused on food security in response to the COVID-19 pandemic to map communities' responses to illustrate the kinds of opportunities, synergies, and mutualistic efforts the pandemic has galvanized.
Sterling Senior Ian Statema, an Outdoor Education major who was spending his last semester doing field study in the American Southwest, expressed his feelings about the switch in formats:
"I think if you ask any student in this nation if they are happy with a digital class over in-person classes there would be resounding unhappiness. I would say they are an adequate substitute in terms of content. In terms of delivery, it is not the best to be connected to screens, but there are not really any alternatives."
According to David Gilligan, one of the instructors for the field study program, some aspects of the educational experience are hard to reproduce:
"Because the nature of a Sterling education is being outdoors having experiences with a small, intimate group of like-minded people, much of the magic of what we do is lost in the distance learning format. Our great hope is that one of the learning points from the pandemic is a clear sense of the value of such outdoor, group-oriented experiences, especially in the rush of the 21st century."
"As a Music major," says Spence, "It has been very challenging trying to be creative with how we can still make music together as a community when we are separated from each other. We have all been in zoom meetings and working on creating a virtual choir video of us all singing, but it is not the same. No matter what, there is nothing that can replace what we had. There is nothing that can take the place of a group of people coming together and creating something beautiful in one room as a community."
Brodsky acknowledges that solutions haven't always been simple. "Some students have poor internet connections and have trouble streaming videos and participating in Zoom sessions," he said. "I've had to continuously adapt my plans to accommodate these various situations."
The sudden, all-encompassing move away from an in-person model of instruction at Sterling was not something for which the school was completely unprepared. In a striking instance of synchronicity, the college debuted its first online class the first week of April, an 8-week course with an equally timely theme, entitled, "Surviving the Future: Conversations for Our Time." Facilitated by Sterling's Dean of Professional Studies and the School of the New American Farmstead, Philip Ackerman-Leist, and Shaun Chamberlin, a consulting scholar at the college, the class had been planned for over a year.
"Ironically, we slated it for a launch date of April 6 months ago, with no hint or expectation of how intensely pertinent it would be," Ackerman-Leist explained. "Indeed, the timeliness is verified by the overwhelming response we've had to the course: we have over 225 participants literally from all over the world in the course."
Ackerman-Leist said the COVID-19 pandemic has created a palpable need for the course at this moment in time.
"As an educator, one doesn't always encounter such a deep or immediate sense of gratitude from participants in a course--much less in an online course with participants spread across the globe. I've been blown away by the diverse backgrounds and demographics of the participants, as well as their passionate expressions of need not just for the course content but also for the sense of community they've begun to build, even in the initial weeks of the course. "
The Fleming class is just the first step in Sterling's development of an online educational platform. "EcoGather" is part of a 10-year strategic initiative launched in April 2019 and for which the college received a $1.5 million grant that December. Intending to eventually offer two-dozen classes under the program, Sterling expects to introduce the first of them this summer.