On any given day, members of Do North Coworking in Lyndonville can be seen sitting at convertible desks, typing away in the open workspace, grabbing a beverage from the bright red refrigerator in the shared kitchen, having a meeting in the conference room or taking calls in one of the dedicated phone booths.
Thirty-five miles north at The Work Commons in the historic Montgomery Ward building on Main Street in Newport, members are scattered throughout the second and third floor office spaces taking calls and meetings. And at local makerspaces The Foundry in Lyndonville and Spark Arts in Greensboro, members are crafting their visions and teaching others how to as well.
The coworking and shared space movement is growing in rural communities. As remote and digital careers continue to grow in popularity, shared spaces offer workers community, collaboration and connection in remote areas, just like you'd find at the local general store.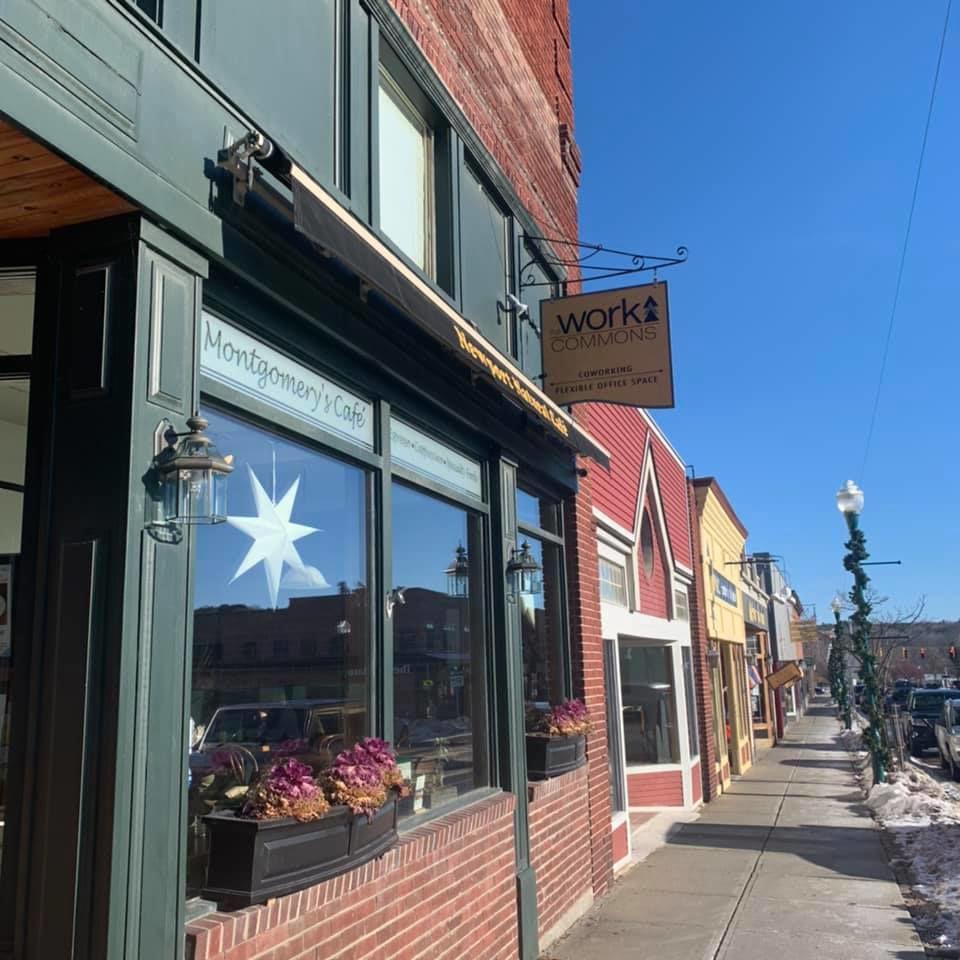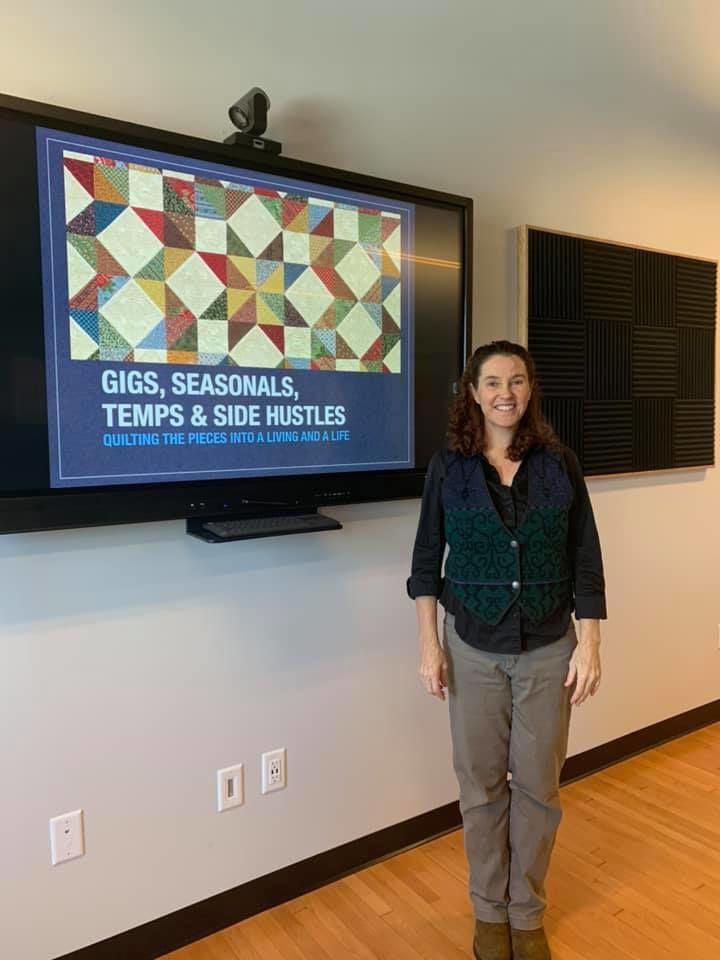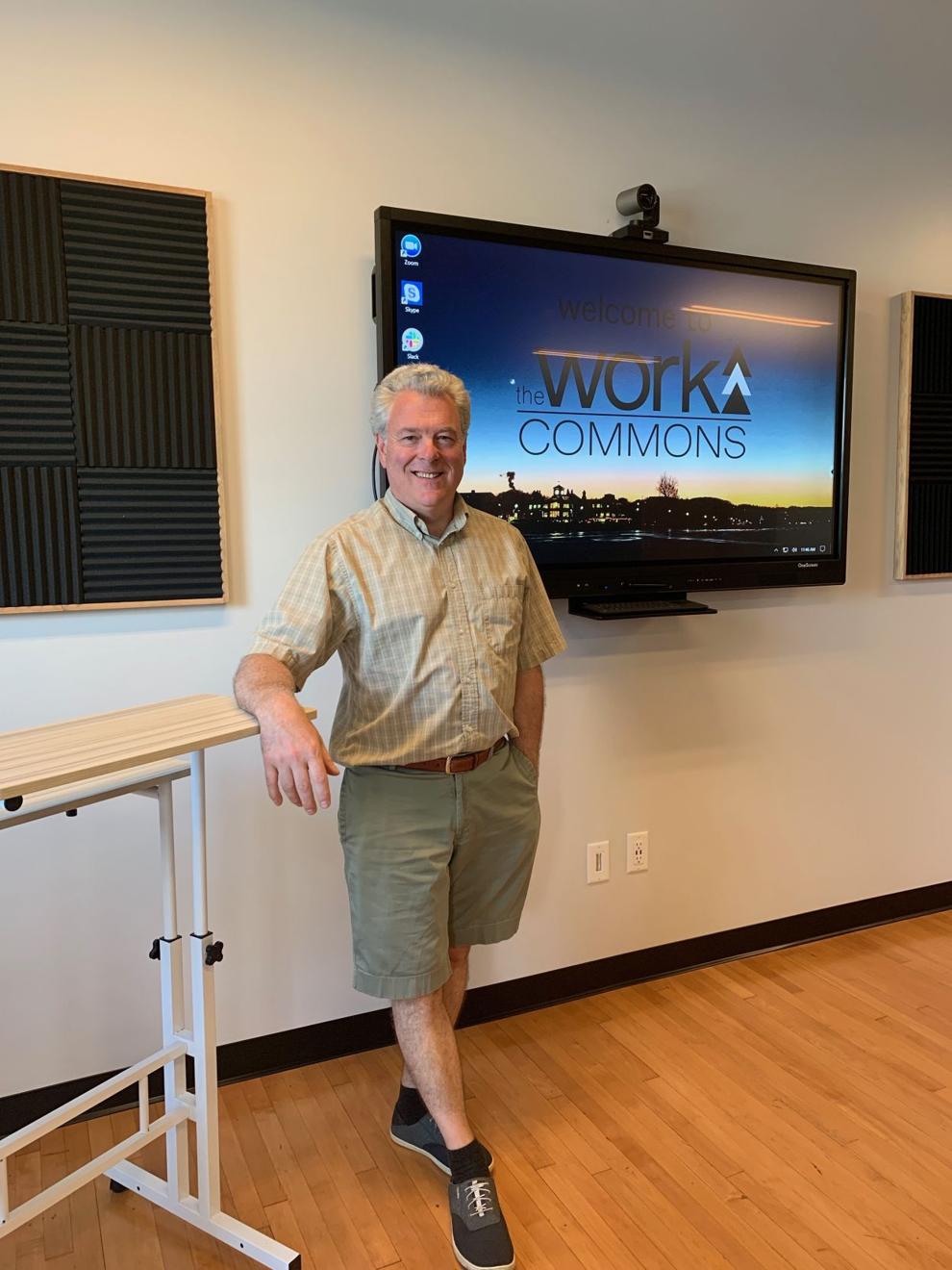 The Center on Rural Innovation (CORI), based in Hartland, Vt., and led by Executive Director Matt Dunne, has been developing and growing coworking spaces as a central part of CORI's work with rural communities across the country.
"Coworking spaces are a key part of growing a thriving digital economy ecosystem," said Dunne from a meeting in Washington, D.C. They create the density needed and help sustain rural downtowns as desirable places and spaces where virtuous collisions bring people and ideas together, generating new opportunities and collaborations that drive entrepreneurship."
Lars Hasselblad Torres published a guide to Coworking in Vermont a few years ago. He currently runs Local 64 in Montpelier.
"Local 64 remains committed to the idea that Vermont is a great domicile for independent creativity of all kinds," Hasselblad Torres said. "And shared workspaces - coworking spaces, makerspaces, art studios - all contribute to our ecosystem of support."
Back in the Northeast Kingdom, Evan Carlson is the 'entrepreneur in residence' at Do North Coworking, an extension of Northern Vermont University, occupying the former Bag Balm building. Do North has been open just over a year and has two employees. The space attracts remote workers employed by companies based outside of Vermont and has an entrepreneurial focus. They host educational series and programs for small business owners. The Foundry, with Thomas Bishop at the helm, is a volunteer-run makerspace that was generously offered a physical location from Lyndon Institute. The Foundry has provided many opportunities to work on projects that benefit the community including building the First Night North ball and signs for First Night Venues. They also offer workshops called "skill builders" where members can make ornaments, jewelry and cutting boards.
These organizations have connected to the larger movement led by Monique E. Priestley from The Space on Main, a coworking and community space in Bradford. This state-wide initiative meets at different coworking locations every quarter, coming together after an initial invite last winter to present in front of the State Economic Development Committee about the importance of coworking spaces to the future of Vermont's digital economy. The group shares thoughts, problem solves and celebrates successes.
Priestley sees coworking and makerspaces as essential to the growth, innovation, and success of Vermont. These spaces provide an excellent point of first contact for people who have just moved here (or would like to move here), she said, and they also provide equipment, training, community, and resources to entrepreneurs and small businesses who would otherwise struggle to cover overhead expenses. Like Do North, The Space on Main has been open for just over a year and similar to The Foundry is a volunteer-led organization. All the spaces in Vermont and the Kingdom have found success through word of mouth and social media.
In recent years the Vermont Agency of Commerce and Community Development announced a Remote Worker Grant Program that allows professionals relocating to Vermont working remotely to access funds that include coworking membership fees. The Vermont Department of Tourism and Marketing also announced Stay-to-Stay weekends, a program that hosts out of towners in Vermont for a weekend to learn about different communities when deciding if they would like to relocate. The program introduces them to local businesses in the industry they would like to work, realtors and other key players that assist with relocation efforts.
With the baby boomer generation heading into retirement, and New England states among the oldest populations in the nation, Vermont is a leader in this programming, being the first state to introduce bills of the sort.
Hasselbad Torres recognizes there is more work to be done.
"Right now, there seems to be a lot of focus and buzz on attracting remote workers," she said. "I'm looking forward to seeing that shift widen to look at talent retention and growth."
All spaces in the NEK and Vermont reference entrepreneurship. While this is a trademark of many who make their living in Vermont, in a rural economy it can be isolating. Vermont Innovative Commons (VIC) and NEKS GiGs INC are working to bridge that gap with the help of coworking and makerspaces in the Northeast Kingdom.
Cynthia Shelton, of NEK GiGs INC. relocated back to Vermont after having gigs across the country, including a community space of her own in Vermont years ago. Shelton uses the The Work Commons space every Saturday morning for an NEK GiG INC meeting, and in exchange, exposes the space to new potential members.
Vermont Innovation Commons (VIC) is a statewide organization dedicated to helping entrepreneurs scale their businesses through knowledge, capital and networks. Aditi Datta who leads community engagement for VIC led a Northeast Kingdom Entrepreneur Week in November. From makerspace events at Lyndon Institute with The Foundry, to a Hack-a-thon at Do North, closing with a NEK GiG INC orientation at The Work Commons, events were held across the Kingdom to welcome community members into these new spaces.
"Coworking and maker spaces, especially in a rural state like Vermont, are quickly becoming the heart of communities," Datta said. "Members of these spaces have shown time and time again that innovation happens through collaboration, which directly benefits our small state. Coworking and maker spaces throughout Vermont are enabling two vital things: community and collaboration."
For those interested in taking advantage of these spaces, many offer complementary days to get a feel for what it is like to work in the space. Users can grab a fresh cup of coffee, a seat at the shared table, and enjoy the high-speed internet while chatting up a new potential colleague and friend. It's not so different than the general stores of Vermont's past.