A worldwide pandemic hasn't proved so scary that people have lost their appetites for haunted attractions and other seasonal events, making the return of the Great Vermont Corn Maze in Danville happy news.
Related event Dead North is also going ahead while observing COVID-19 precautions. Necessary safety precautions included installing more and improved hand sanitizer stations, printing banners and signs with safety rules, and devising a way to ring a bell without using your hands.
"For years if you solved the maze you got to ring the bell of success using a hammer," owner-operator Mike Boudreau explained. "This year we worked with local metal artist, Joe Hallowell, to create a new way to ring the bell using your feet."
The maze actually opened July 25 this year, a week earlier than usual, and is open seven days a week, but due to the pandemic attendees are now required to make advance online reservations and a limited number of tickets is available each day.
"So far, at the maze, we have received great compliments from our mazers who have said that the maze was one of the places that they felt most safe thanks to our adjustments precautions and limited tickets," said Boudreau.
Boudreau expects to get less than half of the usual number of "mazers" but feels it's worth it so all will be safe and healthy. Masks are required in certain areas at the maze as well as anytime a group is near an unrelated group. "So far everyone has been very respectful of each other and very appreciative that they can get out and have an adventure in a safe environment with no crowds. Unfortunately, this means people who wait until the last minute to make a reservation or until the final days of the maze will be disappointed because we will not add more groups beyond the limited number of groups that we feel is safe each day. Luckily since we are the largest maze in New England at 24 acres we are already designed for social distancing."
The stepped-up opening day is an effort to make up for the lost revenue from the reduced number of tickets (which have been selling well) but Boudreau says that summer is prime maze time:
"Many people think of mazes as a Fall activity which is not exactly correct. The best time to go mazing is August and into September because the corn is tall, thick and green. And, of course, it is the most challenging. In the Fall, the corn is frosted, brittle and thin and makes the maze easier to solve. We typically try to stay open until about Columbus Day. But people should always try to go mazing as early in the season as possible because you never know how late we will be able to stay open. Just like snow melting in the Spring , corn dies in the Fall."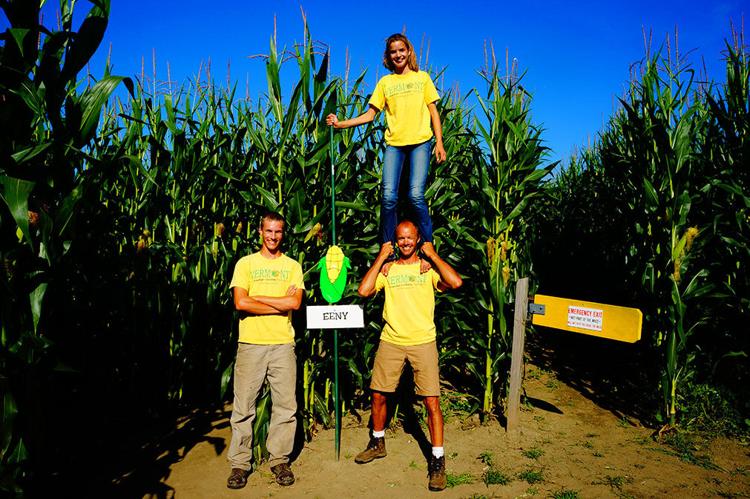 The maze's adjacent companion attraction Dead North, Farmland of Terror, is ticketed separately.
"We never sell a combined ticket because the maze and Dead North are entirely different attractions and do not always appeal to everyone," said Boudreau. "There are people who enjoy Dead North but do not enjoy the maze as well as vice versa. Our haunted event is not a maze and it is very important to be clear about that. Some people think they will be walking randomly through our 24-acre maze at night which is NOT what happens. Dead North is a walk down a dirt trail through almost a mile of dark corn with multiple buildings, animatronics, pneumatics, special effects and mostly live actors. It all occurs in a separate part of the farm and the daytime maze is closed at night."
Dead North likwise will have a significantly reduced number of tickets to help with social distancing.
"Our victims usually travel from far outside our area" said Boudreau with a wink. "This year many have had issues finding lodging or have decided not to travel due to the pandemic. We will actually barely cover our expenses this year and make nothing to cover the endless nights of work to create the haunt. But we all need some fun and want to keep the tradition going."
The attraction's traditional preshow entertainment, which comprised Marko the Magician and film screenings to warm up the crowds, has been dispensed with this year because the specific time slot reservations are expected to eliminate crowds, but many of Dead North's signature features have returned, including the Butcher Brothers Slaughter House, the Caretakers Cabin, and the Benson Brothers Circus, all updated.
"Luckily for our victims," said Boudreau, "Even though we won't be making any money this year we had already bought many new animatronics and scares before covid blew up. So there will be new stuff as we always add new stuff every year. I have always said that haunts are the truest of Yankee events because it requires us to reuse many things in unique ways."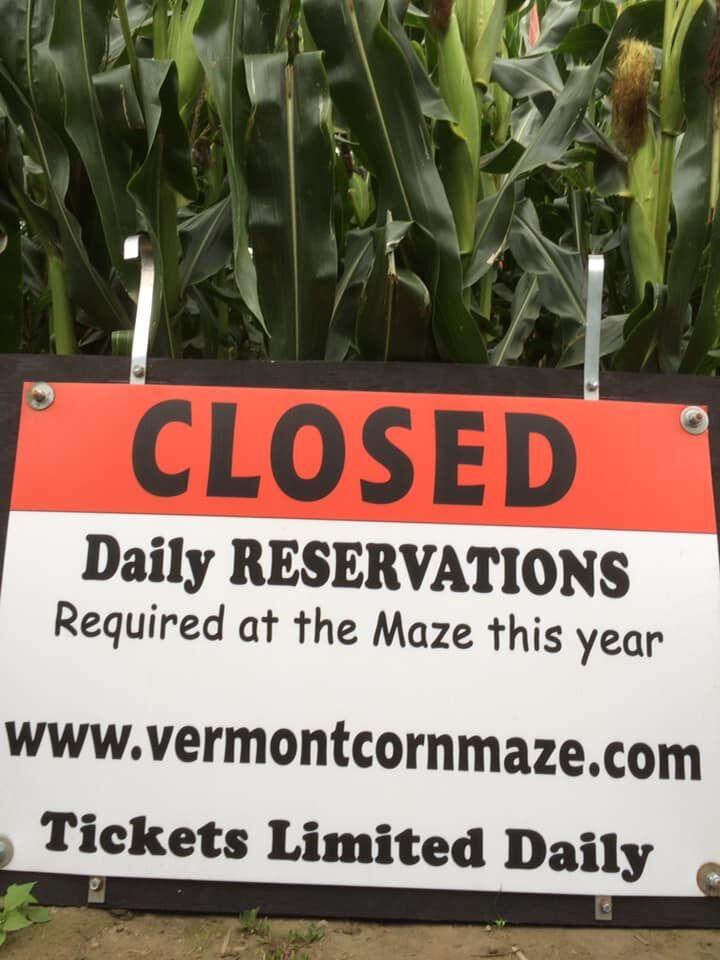 The veteran haunter described building a brand new toxic dump scene using actual uniquejunk repurposed as a cost-saving measure.
"Even though having to limit tickets means we are basically doing the entire haunt for no profit we are still adding and making changes throughout the haunt. Because we buy profession grade props, animatronics, etcetera we have to buy them almost a year in advance, so we already had a bunch of new scenes of terror before the pandemic started. So, victims can expect to have the same amount of nightmares as always. We have sold out every year for the last 18 years and we are on track to sell out again. But either way, we and our resident haunters, are dedicated to giving the best night of terror possible. When we have new ideas we have never said it's too much work or too much money. If it's a good scare we make it happen."
Boudreau's one regret is being unable to have community groups participate, a regular feature of past seasons, due to social distancing requirements.
"This will be the 19th year of Dead North and for most of the years we have allowed a variety of groups to came help us scare to raise money for their group or organization. We buy, build and clean up everything. The groups just get to come have fun and get a donation. In 2020, due to the pandemic, we will not have any of these groups helping for safety reasons. We will have most of our hardcore haunters who have been with us for 19 years. These are mainly neighbors and friends who we can trust to be terrifying and very safe."