The KCP Presents performance series has announced its 2017-18 schedule of music, theater, and dance events to be staged in St. Johnsbury and Lyndonville. The series will stage world-class performers who will transport audiences to Cape Breton fiddle-jams, Paris cabarets, New Orleans jazz halls, and much more.
Two-time 2017 Grammy-winning singer, songwriter, and multi-instrumentalist, Sarah Jarosz, will open the season with a concert that will celebrate Lyndon Institute's 150th anniversary. Showtime is 7 p.m., Thursday, Sept. 14 at Lyndon Institute Auditorium. Jarosz blends folk, bluegrass, country, and Americana influences, employing an understated elegance that evokes intimacy and simplicity. She's an expert player on mandolin, guitar, and clawhammer banjo, and her singing and songwriting is often compared to Joni Mitchell, Emmylou Harris, Beth Orton, Gillian Welch, and early Simon and Garfunkel. But, at just 26 years old, she is a fiercely original talent.
Sarah Jarosz's concert will open with a set by 10-String Symphony, NPR's "All Songs Considered" says, "They do things with fiddles you wouldn't expect."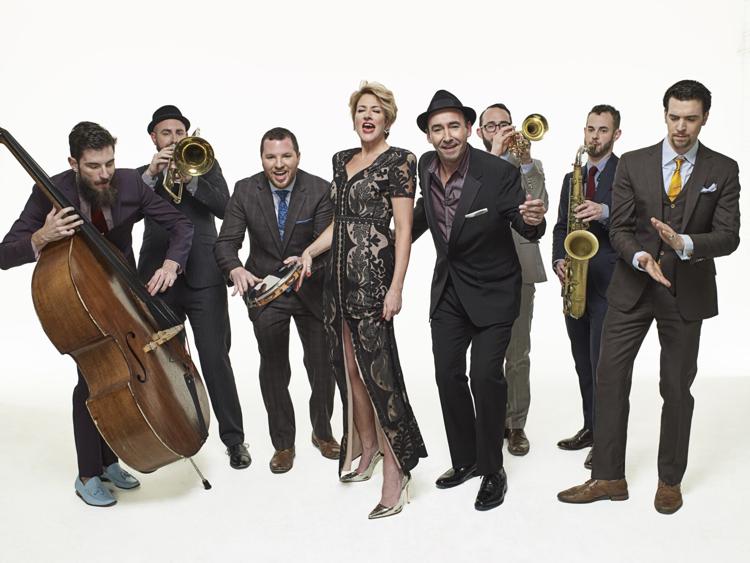 The New York-based Aquila Theater will return to St. Johnsbury's Fuller Hall at 7 p.m., Saturday, Oct. 14, with an acclaimed performance of Jane Austen's romantic comedy, "Sense and Sensibility." The story revolves around the lives of two sisters, Elinor, who is level-headed and full of sense, and the hopelessly romantic Marianne. After the unexpected death of their father, their half-brother is named to inherit the entire family estate. And both sisters and their mother are forced to leave their comfortable lives. This leaves both sisters in a fix. Their only hope lies in profitable marriage. Seduction, courtship, love, heartbreak and surprise abound in this classic romantic comedy.
Grammy-winning Cape Breton fiddler Natalie McMaster will return to St. Johnsbury's Fuller Hall at 7 p.m., Thursday, Nov. 30 for a special holiday concert performed with her husband Donnell Leahy. Expect any number of kids to also join their parents on stage for this warm and very entertaining holiday event – a perennial favorite.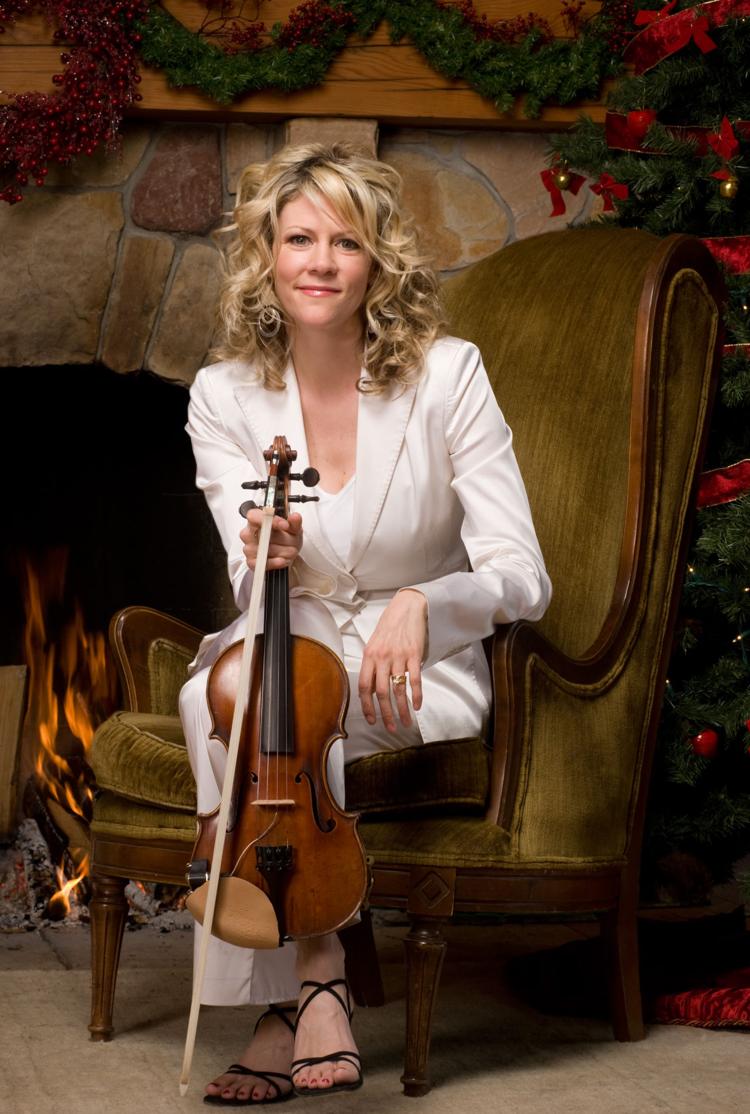 The Choir of Clare College, Cambridge, England will also perform a seasonal offering, "Of One That Is Fair and Bright," of choral music dating back to the 16th century. The performance will take place at the United Community Church (formerly North Congregational Church) 1325 Main Street in St. Johnsbury, at 7 p.m., Wednesday, Dec. 13. Songs performed by the 30-voice choir will include work by Thomas Tallis, Franz Gruber, Palestrina, Herbert Howells, and Benjamin Britten - and favorites like "Silent Night," "The Twelve Days of Christmas," and "O Come Emanuel." The choir is directed by award-winner Graham Ross.
2018 will get off to a sizzling start when The Hot Sardines perform at 7 p.m., Friday, Jan. 19 at St. Johnsbury Academy's Fuller Hall. Fueled by the belief that classic jazz feeds the heart and soul, the Hot Sardines are on a mission to make old sounds new again and prove that joyful music can bring people together in a disconnected world. In the talented hands of this 8-member New York-based ensemble, music first made famous decades ago comes alive through their brassy horn arrangements, rollicking piano melodies, and vocals from a chanteuse who transports listeners to a different era with the mere lilt of her voice. They even have a tap dancer! Quality is timeless. Just ask The Hot Sardines.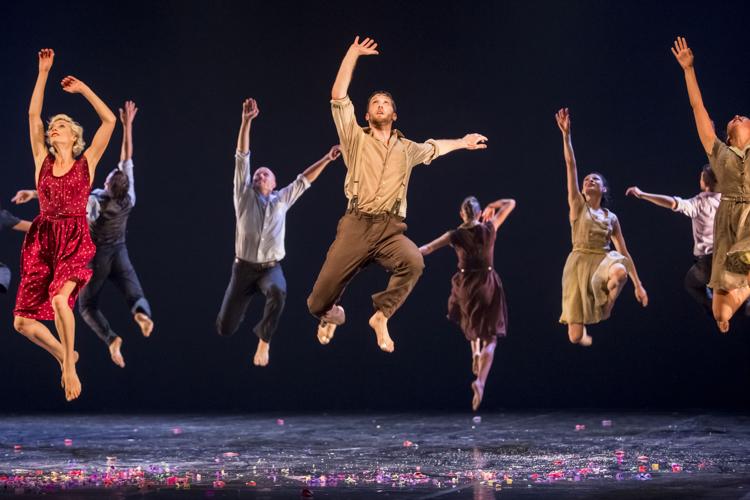 Ballet Jazz of Montreal will perform at 7 p.m., Tuesday, Feb. 6 at Lyndon Institute Auditorium. This internationally renowned troupe blends ballet, modern and street dance in a delicious blend of hip, funky moves infused with energy, humor and imagination. The Dublin Irish Dancers will perform their music and dance show, "Stepping Out" at 7 p.m, Thursday, March 8 at Fuller Hall. The show is choreographed by Anthony Fallon who was, for 12 years, the principal dancer for Riverdance.
Apollo's Fire will perform its "Bach's Coffeehouse" program at 7 p.m., Tues. March 20 at Fuller Hall - just three days before they play Carnegie Hall. This 16-piece chamber orchestra has performed full-house concerts at Tanglewood and BBC Proms. Inspired by lively coffeehouse concerts led by Bach in 18th-century Leipzig, this dazzling ensemble boasts fiery strings, colorful recorders, dizzying harpsichord, and more.
The Jennifer Hartswick Band will close the regular season at 7 p.m., Sat. April 7 at Fuller Hall, St. Johnsbury Academy. Northeast Kingdom native Hartswick is a consummate performer, thrilling audiences as a vocalist, trumpeter, composer, lyricist and educator. She is equally at home singing soul, funk, pop and R&B, but her passion, without question, is jazz.
Tickets and season passes are available at the Catamount Arts Box Office at 115 Eastern Avenue in St. Johnsbury or by calling 748-2600. Online sales are available at www.kcppresents.org. Student tickets are free to all shows, except dance, and all ticket buyers save 20 percent on purchases made up to 30 days in advance.
KCP Presents is produced by Catamount Arts working in association with Kingdom County Productions and with support from generous sponsors, donors, and grants from the Vermont Arts Council and the National Endowment for the Arts.
For more information contact series curator Jay Craven (jcraven@marlboro.edu)