As policy-makers around Vermont search for ways to keep young people from moving out of state, a growing group in the Northeast Kingdom has come together to make the region more attractive to young professionals.
This isn't just a group of old high school friends or work colleagues letting off steam. Members of the Northeast Kingdom Young Professionals Network are committed to making their group viable to the Northeast Kingdom (NEK) and its residents. While there is no formal way to track membership, events are well-attended and have grown from one a month to at least two, with a mailing list and social media following of several hundred.
According to Census data, 10,000 more people left Vermont than moved here from elsewhere between 2010 and 2018. Last May, in a roundtable with U.S. Rep. Peter Welch, the NEK YPN discussed challenges facing young professionals in Vermont. Childcare, low salaries, high taxes, housing, and transportation were given as reasons why young people move out of the state.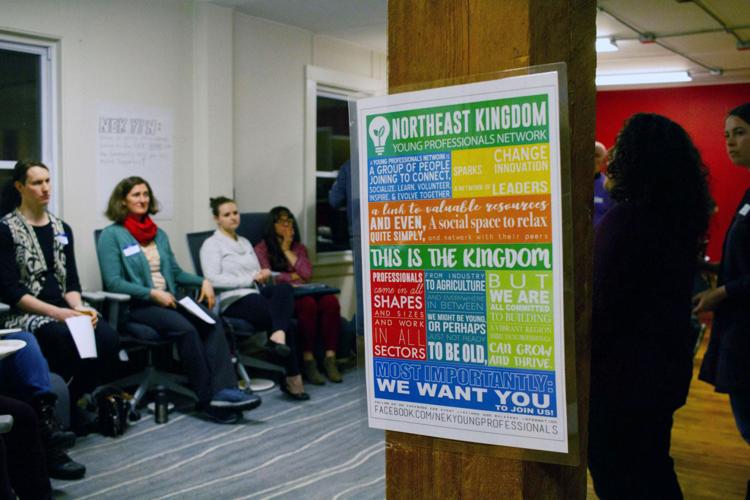 "We know our population is aging and if we believe that we need to bring in a younger workforce to keep our rural communities going, than it is vitally important to create as many opportunities for people to feel connected and welcomed," said Evan Carlson, the entrepreneur in residence at DoNorth Coworking in Lyndonville. Carlson is a Vermont resident who lived in New York City for many years and recently returned to his hometown of St. Johnsbury. "Moving into a rural community can be isolating, even if you have family and friends in the area," Carlson added. "Making new personal and professional connections take time but the Young Professional Network provides a pseudo soft landing with events that allow for organic conversation to happen and friendships to build."
"The impetus for the Northeast Kingdom Chamber in establishing the group back in 2011 was to provide a voice to that very important constituency," McCann said.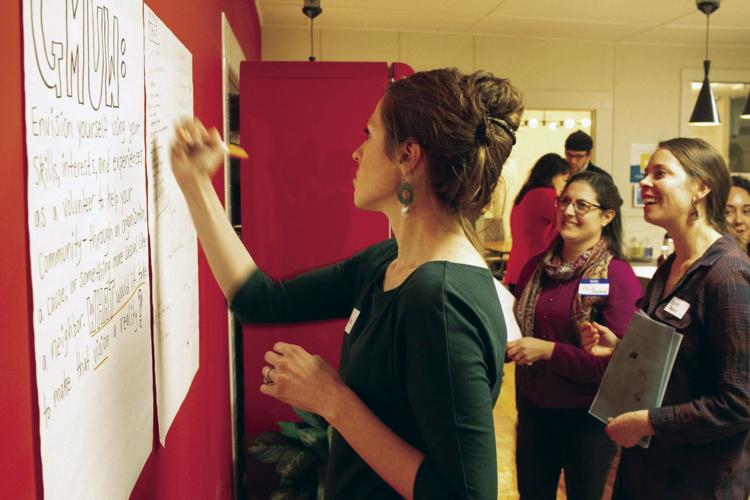 Members of the NEK YPN describes themselves as a formal and informal way for young people in the NEK to connect. They recognize the word "professional" could refer to employment or education. The group, which does not have a specific age range, allows members to determine what the "young" in young professionals means to them. They believe they need to work together as leaders to create long-term sustainability of the region.
Maire Folan, the group's current chair, found the group helpful when she relocated to the Northeast Kingdom.
"[The group] is a holding space for people in the Kingdom to gather and connect," said Folan. "Not many would be comfortable just showing up at a bar or restaurant, sitting down next to a random stranger and striking up a conversation in hopes to meet new people."
The group meets on a regular basis at different locations around Orleans, Essex and Caledonia counties, and even into northern New Hampshire. In November, they held mixers at Hill Farmstead Brewery in Greensboro and Vulgar Display of Poutine, a restaurant in Island Pond. Throughout the year, mixers have been held in St. Johnsbury, Lyndonville, Burke, West Glover, and Jay. The group holds at least two social mixers a month and they often engage in other opportunities to speak at conferences or local leadership events.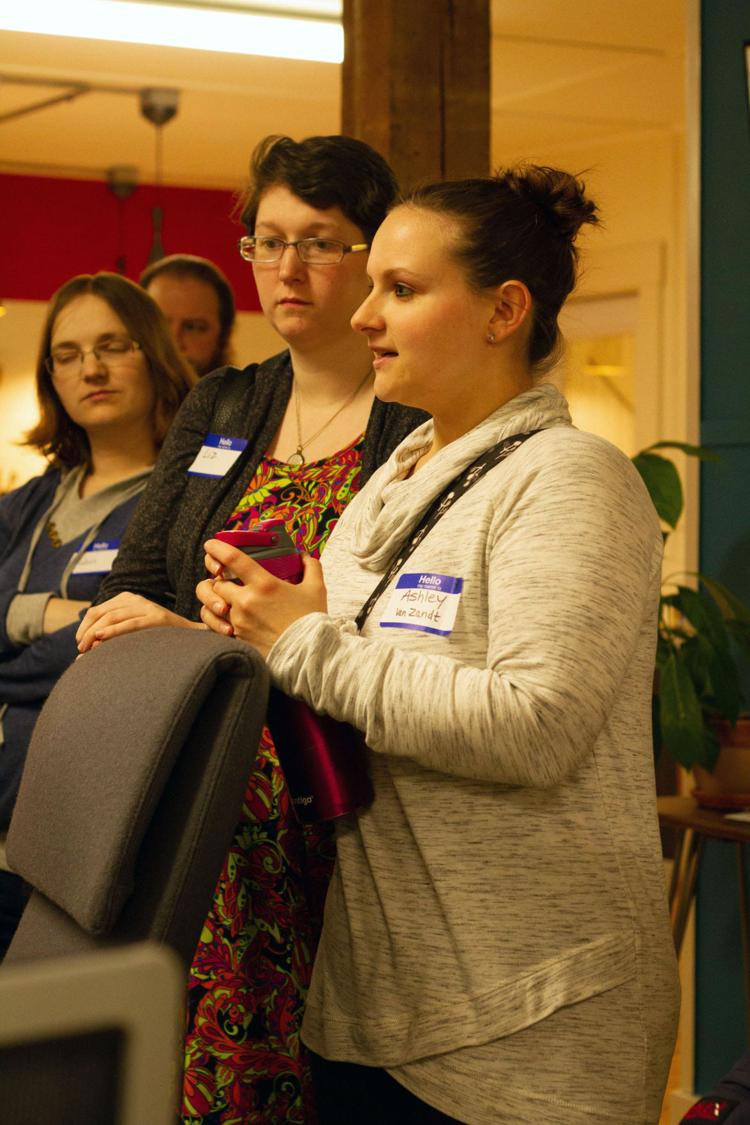 "People come looking to say 'hi' to new faces and talk to someone they may not have an opportunity to meet otherwise," said Folan.
Mixers have been tours of local breweries and main streets, welcoming new educators to the area, family-friendly picnic meetups at parks and Friday Night pizza parties for those looking to meet up after the workweek. Attendance is anywhere from 10 to 50 NEKer's, always drawing new people to the gatherings.
"The [group] is important to introduce newcomers to the area and also keep Vermonters that have been living here engaged in community events," said Treasurer Sarah Chadburn.
Currently, there are several levels of free membership within the Northeast Kingdom Young Professionals Network. Members often begin by engaging on social media and learning about and attending activities taking place all around the Northeast Kingdom. Next, they can be mentored by a steering member and help produce an event. From there, they can apply for the Steering Committee and then one day go on to officer nominations if they would like the chance to lead.
Another channel for the group's Steering Committee is mentorship from community leaders, such as Darcie McCann, Michelle Tarryk from Northeast Kingdom Learning Services, who invited the group to speak at the Women LEAD event last March, and Katherine Sims, from the NEK Collaborative, who has offered technical support with grants.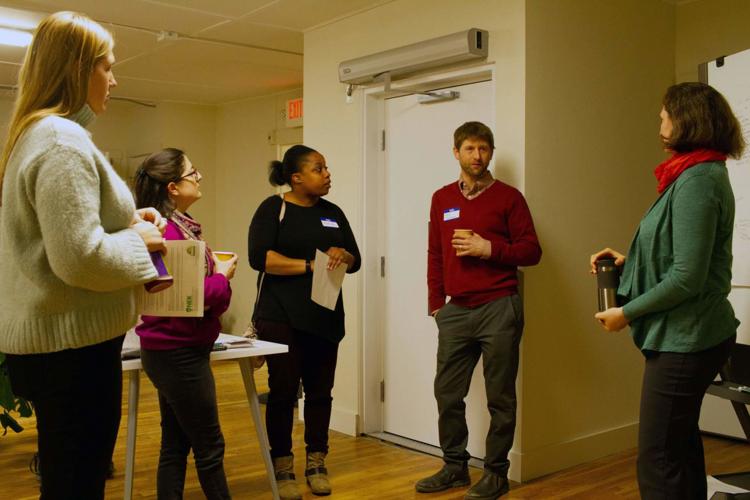 Recently, the NEK YPN received funds from The Vermont Community Foundation's NEK Fund in order to provide administrative staff for a new program, The Welcome Wagon. Modeled and inspired by a program in Chittenden County, this program allows for new community members to get paired up with seasoned community members in a sort of social mentorship setting allowing them to learn where to grocery shop, where is a great spot for coffee, hiking, music and more.
"We realized early on that the strength and vitality of this region depend on our young professionals," McCann said. "They are an extremely strong and vital group, touching all corners of the Kingdom and are not only making considerable strides in creating a more welcoming environment for young professionals to work and live, but are changing the very landscape of the region, helping us all."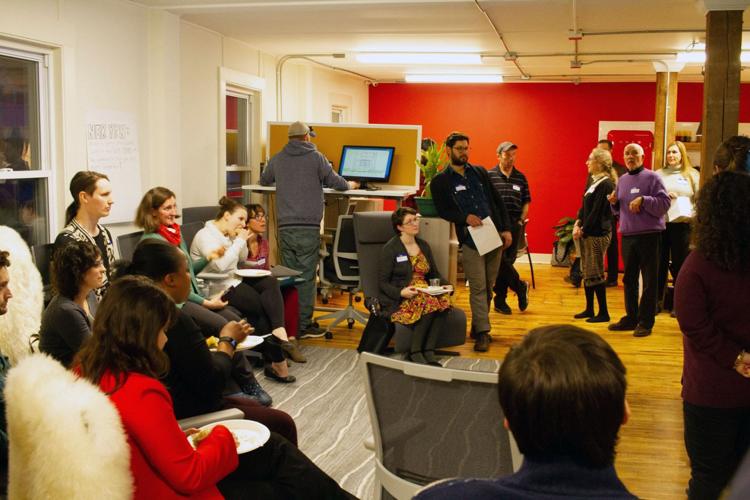 The Steering Committee came together recently for their first planning retreat to take them through items they don't usually budget time for during the regular monthly meeting. During the retreat the group dreamed big; spending three hours on a weeknight away from their families to look at membership levels, the structure of their social and community engagements, and what different roles within the Steering Committee can look like as leadership is built out and more young professionals join the network.
"We know building a community of friends is hard, especially here," said Folan. "But we love this place and are hoping to help build the social capital for others to find a community in which they want to stay."
To learn more about the Northeast Kingdom Young Professionals Network and/or The Welcome Wagon contact nekypg@nekchamber.com, or check out @NEKYoungProfessionals on Facebook.