In 1913, a young man raised in Groton took a job at the St. Johnsbury Federal Fish Culture Station, better known as the St. Johnsbury Federal Fish Hatchery. Jesse Johnson Davis was then 29 years old and was a "fish culturist." That same year, he bought land near the hatchery, on what was then part of the North Danville Road.
And he acquired a pair of mink.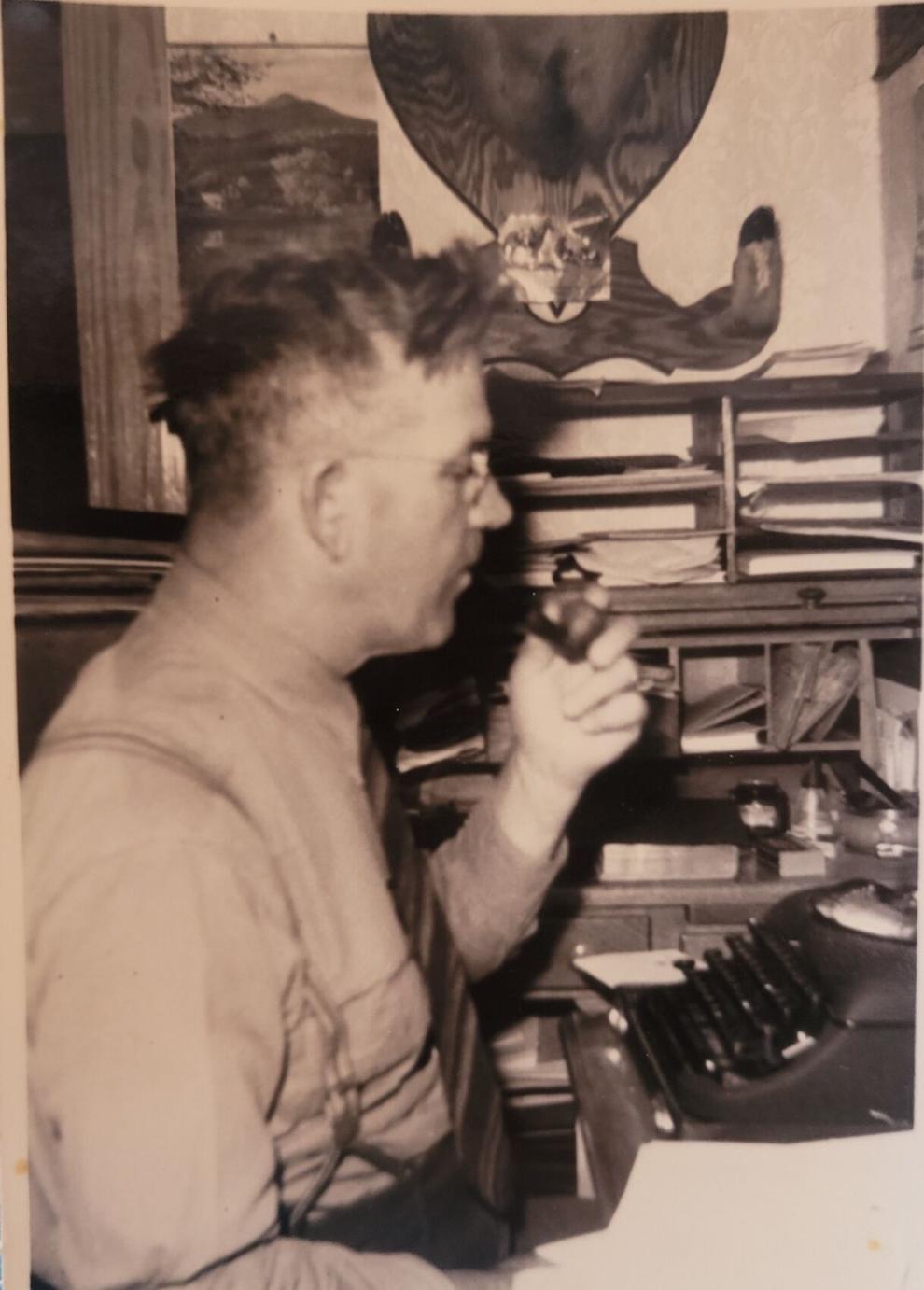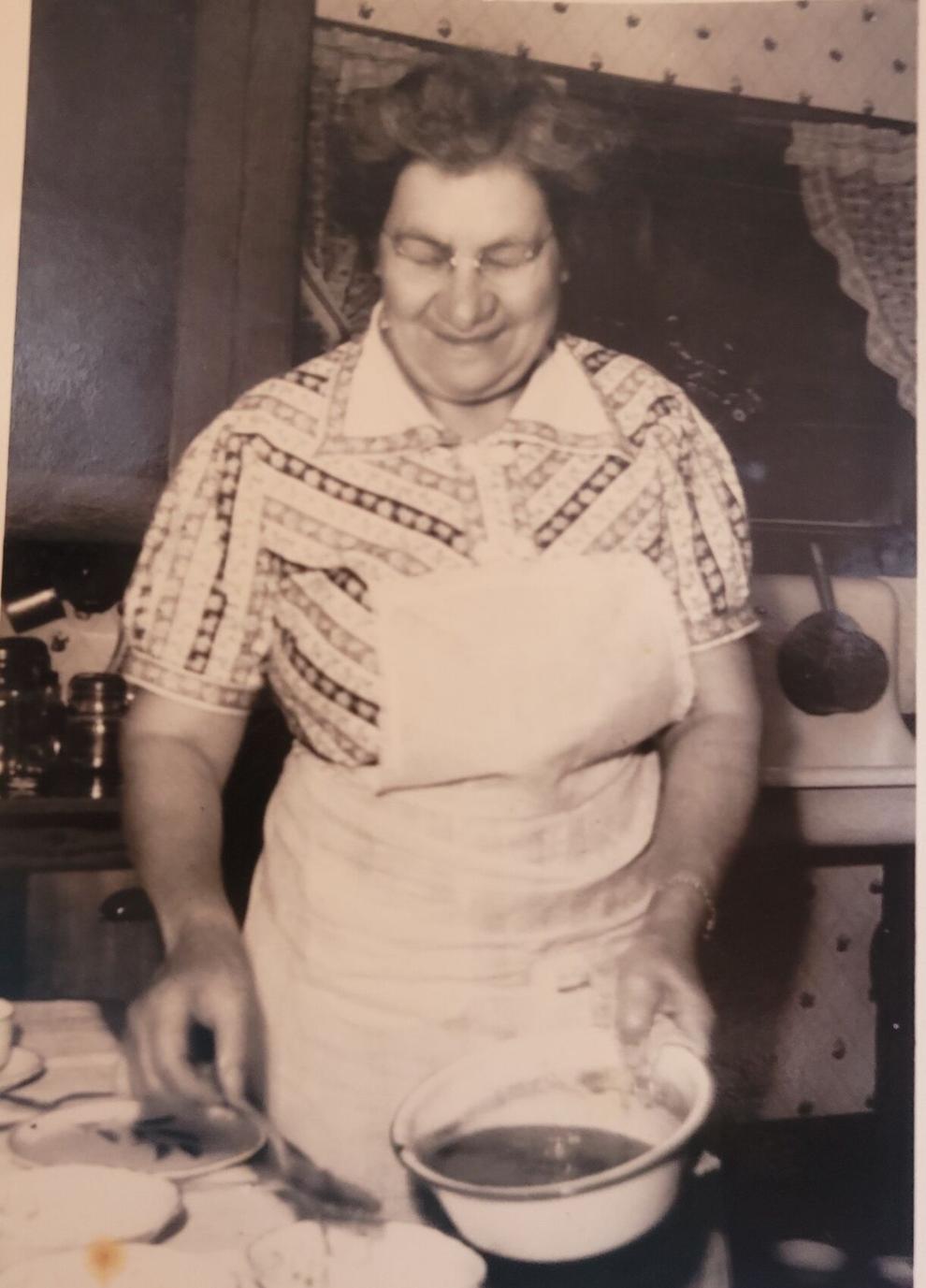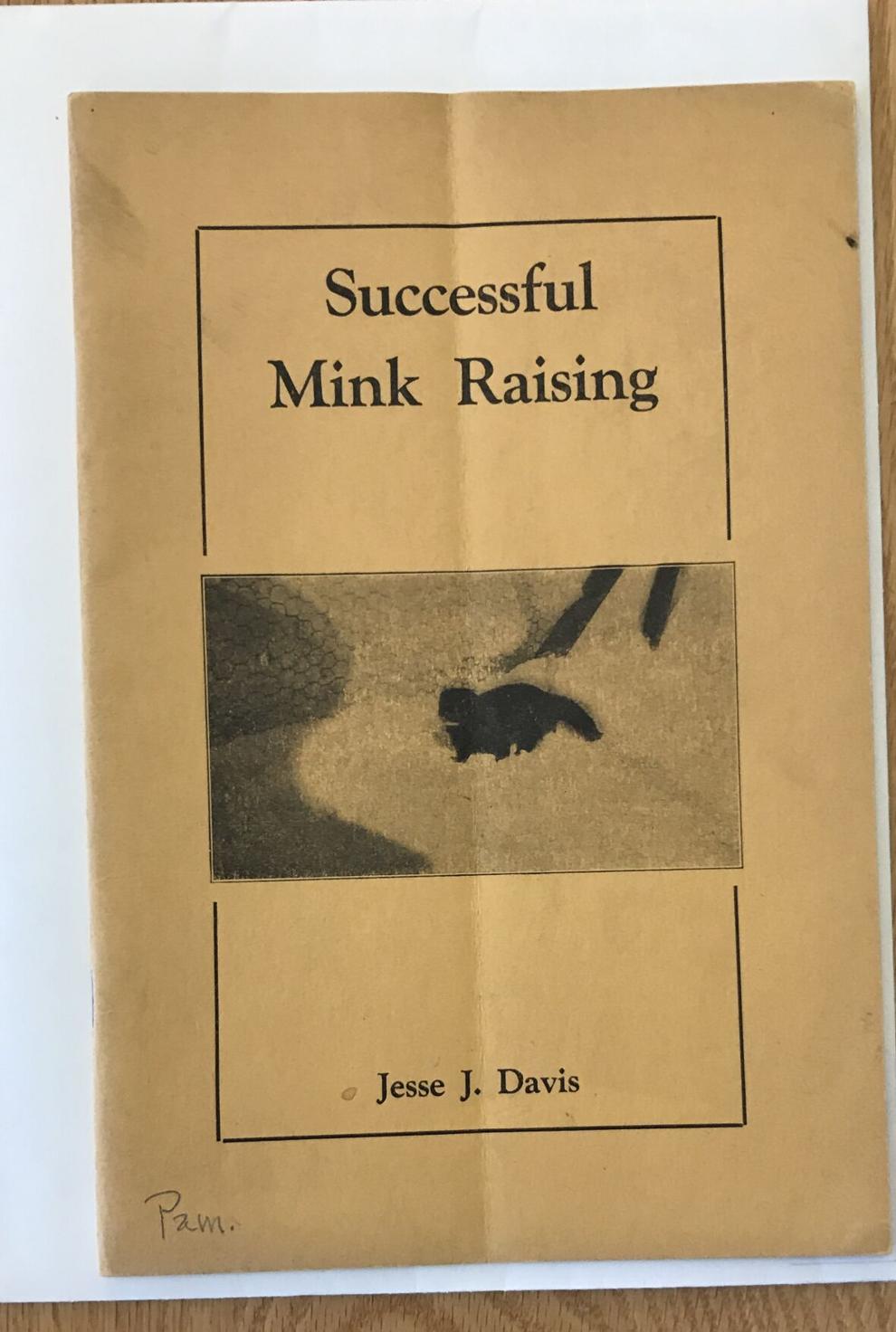 Jesse Davis' two mink would eventually spread into a farming trend for the Northeast Kingdom that's been almost forgotten (or buried) in the enduring image of Vermont farms. By 1942, Vermont would have 134 fur farms, mostly dedicated to mink "ranching" and with some foxes. Some 25,000 mink pelts per year supported the Green Mountain State's commerce.
With his training in animal culturing, Jesse took mink ranching seriously. There was good money in it—even a short mink coat, a prestige item, took about 55 wild-caught mink pelts, but only 35 from ranch-raised animals, who were well-tended and larger. A long coat could take 90 pelts or more. Without today's synthetic fibers and fleeces, furs lining a garment or blanket could make a lifesaving difference. They would soon become critical to U.S. war efforts, to keep the military, especially the Merchant Marine, warm enough.
Mink thrived in Vermont's climate, and "ranching" meant breeding them deliberately and raising them in pens, with abundant meat from downed cows or aging horses, slaughterhouse waste, even whale meat blended into a farm grinder. Far too wild to become pets, or even touched without protective gear, the weasel relatives were slaughtered in a box with a dose of chloroform and their pelts cleaned of fat and fastened to small wooden boards that "stretched" them (prevented them from shrinking) as they dried.
But Jesse, at first, found the breeding much more interesting than the processing. His granddaughter, Bonnie Ailes of St. Johnsbury recalls that he traveled to Norway with some of his mink, to breed them with the animals belonging to his friend Claude, looking for a better color of fur. Eventually, he specialized in what was then called "pastel," a rich light brown shade much in demand. Then he went west, to Montana, where C.T. Gadsden worked as manager of a British-owned sapphire mine, but also offered "very high-grade eastern mink." Adding these animals upgraded Jesse's stock.
The young man had investors in with him, so in 1922 he incorporated as the Davis Charlton Fames, Inc., of St. Johnsbury, complete with stocks at $100 per share. The Caledonian-Record announced that the farm was "a unique industry in this vicinity and will be watched with interest."
Growing and Traveling
Two years later, the local fur farm had added many pens to house 275 mink, 25 foxes (silver and red), plus skunks, raccoons, and more. The local paper eagerly followed developments and quoted Mr. Davis, "Orders for mink come, for the most part, from states like Michigan and Illinois, and the Pacific coast. The mink business is new yet. Raising for breeding is more general than raising for furs."
The nation saw a stock market crash in 1929 that devastated the wealthy and started the Great Depression. But as a fur farmer, Jesse Davis just kept his business growing. On Oct. 19, he boarded a ship to Sweden, which first stopped in Halifax, Nova Scotia, to load about 200 silver foxes and 80 mink. Then he got to tour the ranch near Gothenburg where they'd be raised, before going on to Norway for more exploring and reporting the details of his trip to the Caledonian-Record in November.
The next year, 1930, he'd take 64 of his mink to Sweden. His Davis–Gadsden Mink would win 51 prizes at shows in Portland, Maine, as well as Chicago, and internationally in Canada, Sweden, and Norway. In 1931, some 40 mink from his farm won awards at Canada's International Mink Show, the largest mink exhibit in the world. Showing the animals for him was W.K. Wicks, a lynx breeder from Montana.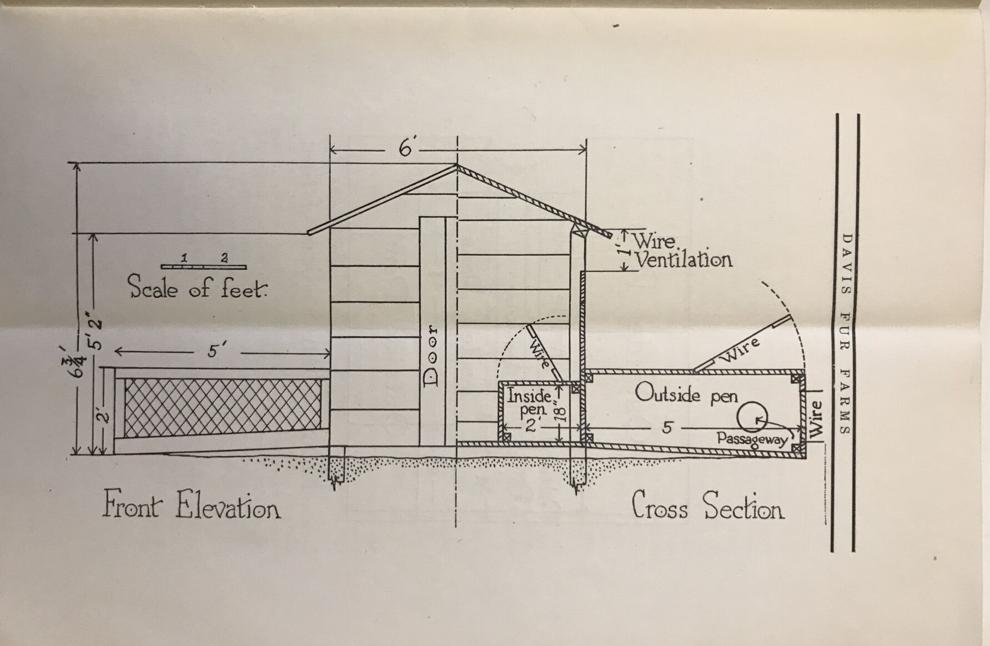 Fur Farms All-Around
Others soon entered this profitable local farm (or ranch) business. In hindsight, the fur farms seem to have grown in small clusters, as friends and neighbors shared their enthusiasm and skills. They could get the basics from Mr. Davis' 23-page book, "Successful Mink Raising," which offered plans for building a "minkery" with long pen structures. A mink ranch could fit onto a compact bit of farmland, and soon there were two in St. Johnsbury Center, plus one in St. Johnsbury on Crow Hill (Percy "Buster" Bonett's Hillcrest Mink Ranch), one perhaps off the River Road (W.D. Carpenter), and another on the "Passumpsic Road" (now Route 5: Harold Bean), and two in Barnet, as well as others in Burke Hollow (Pete Derosier's mink ranch), Evansville (H.P. Leland), Derby (a fox farm), and a major mink farm in Lowell.
Mink raising fit nicely among the dairy farms and the horses still used locally, because the animals were such voracious meat-eaters. An ad placed repeatedly by Lowell's Shortsleeves Mink Farm in its local newspaper asked for "old and disabled horses suitable for mink feed. Please don't wait 'till fall, for then we have plenty and can't take care of them." In Barnet, a cow on her way "down" could be utilized (but never a dead one). Both Shonyo's slaughterhouse in Lyndonville (better known by its later name, the Packinghouse) and another in Littleton provided meat for mink farmers. One farmer even invested in a Canadian whale meat operation for added protein.
The biggest operation in northern Vermont was Maxham Fur Farm in Worcester, just outside Montpelier. It operated from 1926 to 1970, starting as a supplier of mink food ingredients and supplements; owner Earl Maxham encouraged many entrepreneurs to start raising mink and re-purposed a creamery to make food for them. The Worcester Historical Society described the "ranch" as noted for its black mink, but also white, "pastel," sapphire, pearl, violet, and Aleutian mink.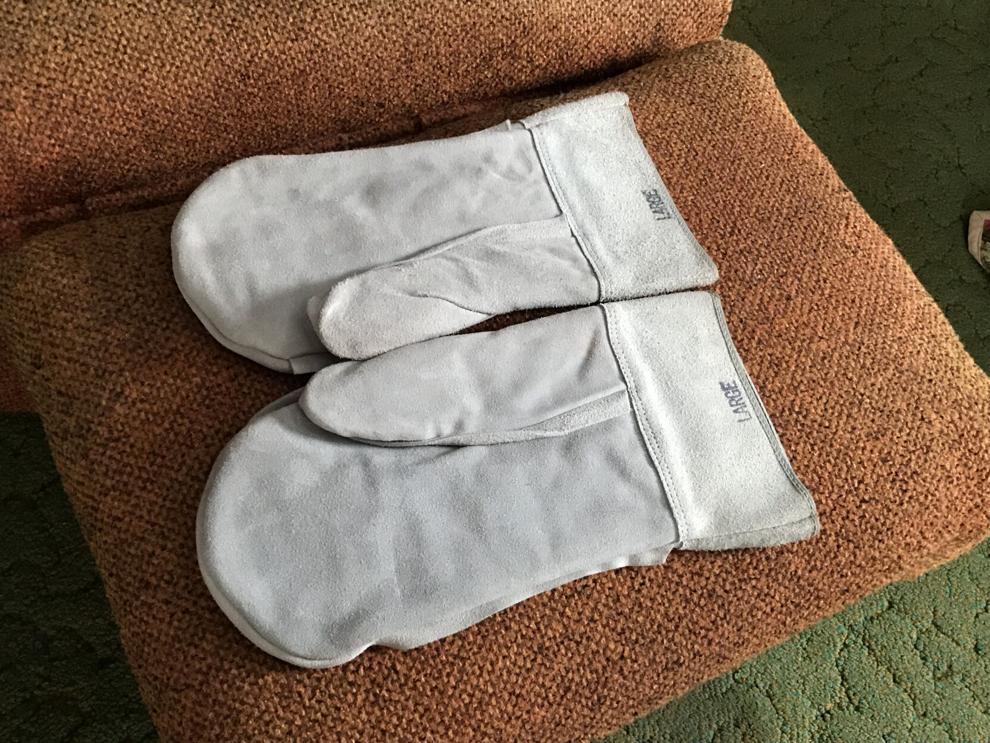 St. J. Center Turns to Mink
Theodore "Ted" Lyons and his wife Sally were encouraged by Mr. Maxham and opened the Manlyn Mink Ranch on Memorial Drive in St. Johnsbury Center, near the current Passumpsic Savings Bank property. Linda (Whipple) Guyer, who grew up there, described the Center at that time as "a lovely residential village" with its dairy, Gossholme Farms, which delivered to local homes. The village school had six grades and often played ball with the school kids from East St. Johnsbury. Cows could even be walked up Route 5.
The Lyons mink operation became a destination for school trips, as well as a center of farming. Because the animals had such value, in 1951 the local paper reported a break-in for the sake of "potential mink coats," saying, "The cage was the scene of an attempted theft on Saturday night … the metal shelter over the pen was bent back, but the cage apparently was not opened." If it had been opened, the thief might have been badly hurt by the wild creatures who rarely let go once they sank their teeth in.
Soon Mr. Lyons' friend and neighbor caught the urge to fur-farm. Richard "Dick" Wood and his schoolteacher wife Ethel probably started their operation around 1955. Four of their grandchildren tell stories of those days: Richard ("Dick" to friends) Greenwood, who now lives in Montana, and Janie Carle, Gary Schoolcraft, and Dean Schoolcraft, all of Peacham.
Steve Bonett grew up at Hillcrest Mink Ranch, his dad's mink farm on Crow Hill in St. Johnsbury. Percy "Buster" Bonett Jr. began "ranching" mi…
Richard Greenwood estimates his grandfather had maybe a thousand mink, including Aleutians, "pastel," and "pearls," with maybe some white (albino) as well. To his younger sister Janie, the farm size felt closer to five thousand. Either way, the grandkids, like Bonnie Ailes with Mr. Davis's farm, shared in chores for the "ranch." Richard helped with feed and water: His grandfather had a system of water valves to water several cages at a time, but the food had to be ground up and carried out to each cage. "My grandfather would scrounge feed," Richard recalled, with offal from Shonyo's plus whale meat and more. Once a week, Fred Mold from the Fairbanks Museum would stop in to get food for the rescued animals he tended on the museum grounds, too.
Richard loved to chase and catch the big shiny mink, wearing heavy leather gloves. The animals were dangerous biters. "Any weasel, their teeth would interlock, and they won't let go. … They're incredibly wild. They're a keystone species. You're not going to take a mink."
Via long-distance call, Richard apologized recently for teasing his sister Janie and the Whipple sisters living next door, encouraging them to run their hands over the cages and get bitten. "Of course, I knew better," he chuckled.
Carol (Whipple) Priest enjoyed the mink farm of Dick and Ethel Wood, which she lived next door to. She said, "I can still see 'Grandpa Dick' pushing a wheeled cart loaded with huge cans of mink food up back to feed the mink ... smelling all the world like a mixture of rancid pet food to me! I remember the 'hides' stretched out on what I thought resembled narrow surfboard-type boards, probably stretching or drying."
She also reported getting bitten. "I seem to remember three or four rows of the pens that stretch quite a ways back. I was always scared to go in there, even with the owners' grandchildren, who seemed to not worry at all. I can also remember one early spring day, trying to jump a puddle in the walkway between the pens and reaching up with my mittened hand for scarcely a fraction of a second to help my short-legged body attempt this maneuver (older siblings leaving me behind, of course), and felt excruciating pain as a mink grabbed my mitten and fingernail along with it!"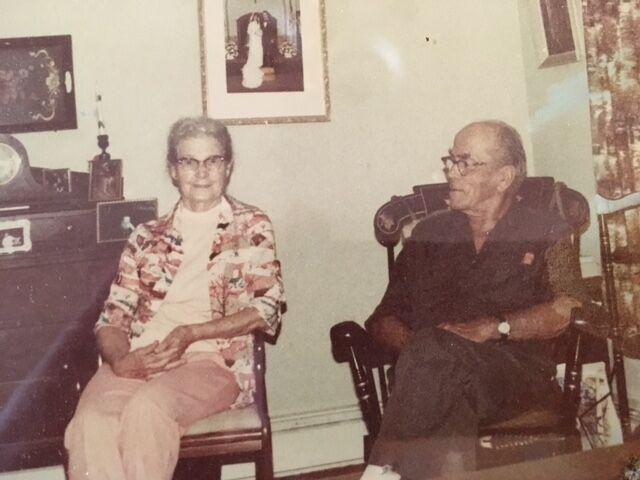 Grandkids and Friends at Work
While Richard Greenwood recalls tasks like checking whether the female mink had given birth to their "kits" in the spring—because his hearing was better than his grandfather's, so he could check for "the tiny squeaks like baby mice"—his sister Janie proudly served as a team member for the end products. She recalled, "In the winter when their pelts were in their prime, there would be a grader who'd grade each mink's pelt. Grandpa would take the mink out of the cage and the man would run his hand over it. I was the data recorder!" As she reflects on it today, she says, "It was just a part of life! We were so fortunate, we developed a work ethic just by living in that day and age." The animals, she says, were extremely well cared for: "Grandpa was a kind man."
Richard's buddy in those years was Bill Turner, who lives in St. Johnsbury now. He saw the mink as a boy's delight because they were so fierce. "About once a day we'd challenge 'em! We had a lot of fun." As well as feeding, he and Richard helped with shoveling out manure. They learned that they could tease Grandpa Dick, but couldn't get away with much: "One day we decided we were going to take some spiny wild cucumber vines, dunk them into the mink food, and throw them at (Richard's) grandpa. He just went on feeling the mink. When he got done, he called us into the house and said, You put it on, you take it off," and the boys had to scrub down Grandpa Dick!
Of course, animal rearing also involved local veterinarians. At the Woods mink farm, care came easily, because when neighbor Ted Lyons opted out of farming, he sold to veterinarian Dr. Albert Grass, who in turn sold to another vet, Dr. Shaw. Retired veterinarian Dr. Rob Hoppe, with an ear for tales of the mink farms, recalls seeing the remains of long rows of mink cages and passed along connections to the Barnet mink farm stories.
The Owners Visited Back and Forth
Lyman Corriveau of Barnet developed a mink farm, which he called Highland Mink Ranch, off the Joe's Brook Road. Russell Whitney, who now lives in Massachusetts, worked there when in high school and recalls about a hundred female breeding mink. "They were a little smelly, but after a while, they didn't bother you."
On the Corriveau farm, the mink were pregnant in the spring and each had four to six kits in the summer. The babies were kept with the mothers for a while, then separated, and by fall it would be time for Mr. Corriveau to assess them for pelts. Russell helped catch them, wearing heavy gloves. "Once they bit you, they'd hang on and wouldn't let go," he reported. Sometimes he tried to catch them with bare hands, and Mr. Corriveau would scold him. "With the big welding gloves they could bite right through and you could feel it!" An added adventure was trying to catch any that escaped.
Feed for the mink used downed horses and cows, with meat purchased to freeze until use. "There was also fish waste in fifty-pound boxes. Lyman would thaw it out and put it in a big grinder and grind it all together," and Russell would help distribute it to each cage using a big spoon.
Louis Cheney, now of Peacham, was Lyman Corriveau's nephew. Louis' father Arthur opted to grow his mink farm, with breeding stock from the very large Maxham Fur Farm. Louis recalls riding to get the stock from the dealer in Worcester, Vermont, transporting the animals in little cages in the back of the station wagon: "One got loose in the car, it was just crawling all over the place. They won't bite you unless you grab them!"
He confirmed a March breeding season and whelping in May, for the "pastel" (light brown) and black mink. Feed, as for his uncle's farm, came in frozen blocks of horsemeat, fish waste from Maine, and chicken waste from a slaughterhouse, with a lot of it arriving on a small truck from Maxham's. They first ran the bulky meat through a "hogger" that would chew up bones, then blend it with the fish waste.
"Our mink ranch was right near a brook, and we had to be careful of wild mink," Russell warned. "Distemper could wipe you out." While his family's animals didn't get distemper, it was a national problem for mink ranches in the 1940s.
To process the pelts, the euthanized animals were skinned, and the pelts were "fleshed" by hand with scraping blades, to remove fat. Then these were tacked in place on boards. "Skinning, you can smell it; it's not as bad as a skunk but it would stay on your hands for a long time," Russell said.
He also pointed out another big challenge of mink farming: When the pelts had dried and were carefully wrapped in paper, they'd be boxed and shipped to buyers, often in New York. The Hudson's Bay Company was and still is one of those buyers. Then one check would arrive, payment for the entire year's effort.
Fox and Chinchilla
Local mink ranchers often diversified, like Jesse Davis, who added silver and red fox to his farm. Vermont's largest fox ranches were on the other side of the state, but in Newbury, Bertram and George Tuttle developed Green Mountain Fox Farm in the 1920s. Another fox farm on Shattuck Hill in Derby had gone out of business by the 1950s. In nearby parts of New Hampshire, fur farms are still recalled, mostly mink, in Pike and Bethlehem.
Chinchillas, which are plant-eating rodents, were also raised for fur. Louis Cheney recalls trying them, but "it wasn't a good business."
Today's furs for sale in Vermont are largely from trapping, and are sold in regional bidding markets; the pelts may include coyote, raccoon, and muskrat. Purchases also depend on an international market, with demand from China and Russia.
But last century's fur farms sustained local "ranchers" though a devastating financial depression, as Willard D. Carpenter of St. Johnsbury detailed in 1934 for the local paper, which added: "It is indeed remarkable that an animal seven months old and weighing only two pounds or so had such a high market value. In all probability, the year 1933 will go down in history as the low point of the depression, and yet the crop of mink skins of that year sold in a few seconds in New York for an average price of $16 a skin. An improvement in economic conditions, as well as the quality improvement to be made through selective breeding, encourages Mr. Carpenter to believe prices will be even better next year."
End of an Era, but Not of Memories
Mink farming in this region ended in the 1960s. Although local "ranchers" used care in raising and then euthanizing the animals (and methods have continued to advance), animal welfare groups maintained that the practice was cruel and wasteful, and the market shriveled. Still, until 2020, about 275 mink farms across the United States continued to provide pelts, which the Fur Commission USA said generated more than $300 million annually. That was less than half the size of the Danish mink industry.
However, COVID-19 ended most mink operations around the world in 2020, as the animals could both catch the coronavirus from humans, and transmit it to each other and back to humans. Millions of animals were destroyed globally.
For Jesse Davis' granddaughter, Bonnie Ailes, memories of the mink ranch blend with poignant ones of being a child in a happy extended family. She'd enjoy wheat bread and butter dipped in maple syrup with her grandfather, and with her grandmother, she'd feed the chickens and collect the eggs, churn butter, and eat the peelings when making apple pies. Raising mink made up an ordinary part of farm life for her.
Jesse Davis's wife Annie developed Parkinson's disease, so Jesse stopped mink farming before the market changed. Instead, he sold real estate from home, so he could take care of his wife. Bonnie and the others in the family enjoyed the land a bit longer, for corn roasts and other gatherings, but the construction of Interstate 91 took the land and demolished the structures.
Richard Greenwood, looking back, sees fur farming as a wise use of a renewable resource at the time. He knows some escaped into the Passumpsic River, and he adds, "I don't think God intended a lot of things to be tamed."
[Thanks are due to many people for the information and stories here, but most of all to Gary Moore, outdoor columnist, who invited readers in the Northeast Kingdom and beyond to share their memories of the fur farms, in response to this author's question to him. Thanks also to those who provided so many photographs, and to the Vermont Historical Society for access to Jesse Davis's book. If only we could have used every image!]