"Effective March 25, 2020 at 5 p.m., all businesses and not-for-profit entities not expressly exempted in the order must suspend all in-person business operations. Operations that can be conducted online or by phone, or sales that can be facilitated with curbside pickup or delivery only, can continue."
Governor Phil Scott issued that order on March 24. That night, big and small business owners and employees across Vermont closed and went home knowing they would not return the next morning. Most had no idea how long it would last, how they would pay rent and feed their families, or if they were watching their lives and hard work close behind them.
Disbelief. Fear. Shock. It was all there.
Two months later, the Governor issued a new order allowing some retail businesses to reopen in mid-May. The following is a snapshot of the two-month shut down and the early days of that re-opening for a group of small retail businesses in downtown St. Johnsbury. They were two long months for this group of small shop owners and how they spent that time was as different as what their shops offer.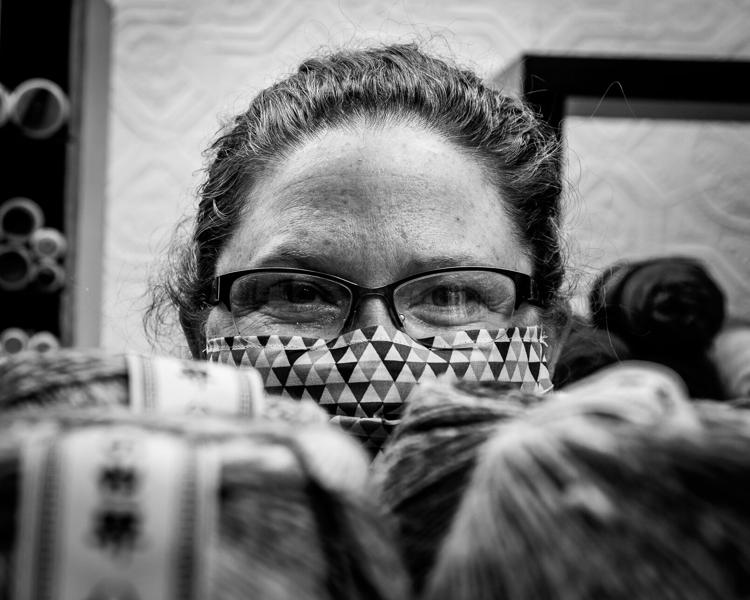 Misty Colby, owner of Yarn Bank on Main Street, came to the shop often but didn't really have anything constructive to do. "I just missed my regular customers," she said. "I felt under challenged."
Lisa McDonough, owner of Artful Eye, repainted some of the areas of the shop and refinished some antique furniture.
At Caplan's, Gary Ely felt the same way. "I just had to be here after 60 years of working here," he said. "It's just a way of life I guess."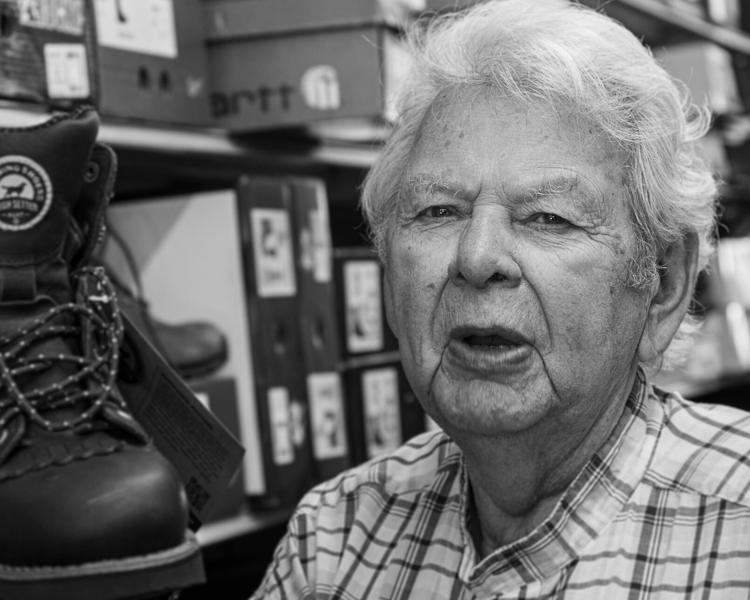 Robin Little at Moose River said she could not stay home so she, "just came in to do little things around the store."
Central Cafe had just opened in October and owner Rome, "saw great business coming through the doors January and February with three staff hired and then it all crashed."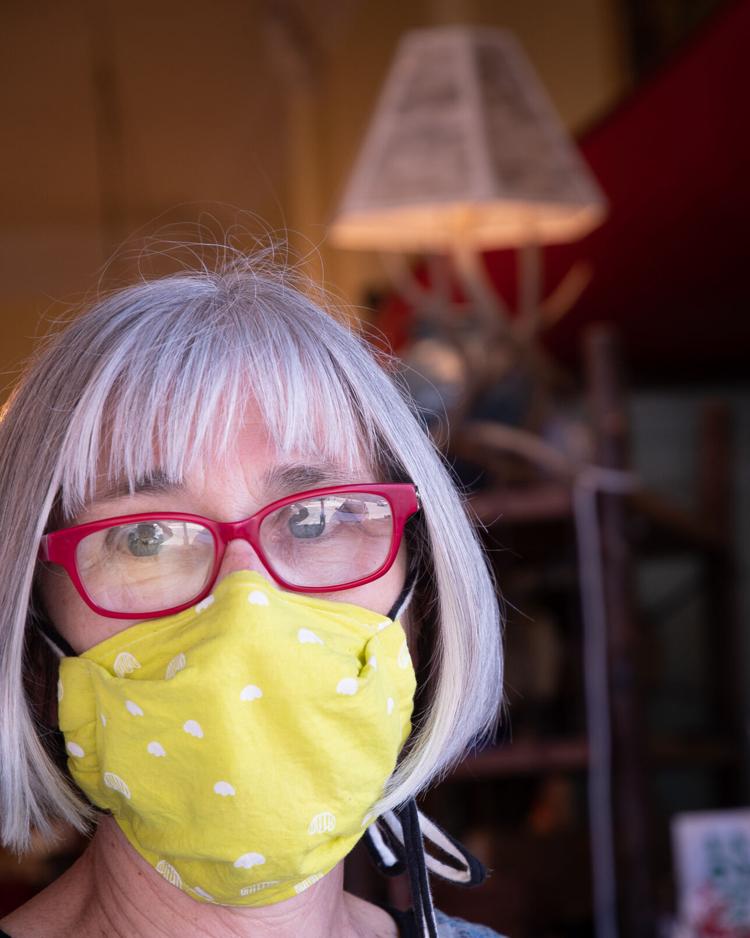 Jessie Toney at All About Flowers, said as the shutdown went on, "more and more summer events canceled and then ones in the fall followed suit. Wedding, funerals, and graduations have been our mainstay. Now the future is just confusing."
"Institutional memory told us we could weather this, but we were resigned to do the right thing for everyone," said Delsie Hoyt at Northeast Kingdom Artisans Guild.
While everyone lost their shop income, some like Ann Fields at Frame Dames had backup. "It was a good thing my husband was not laid off too long or it would have been more difficult," she said.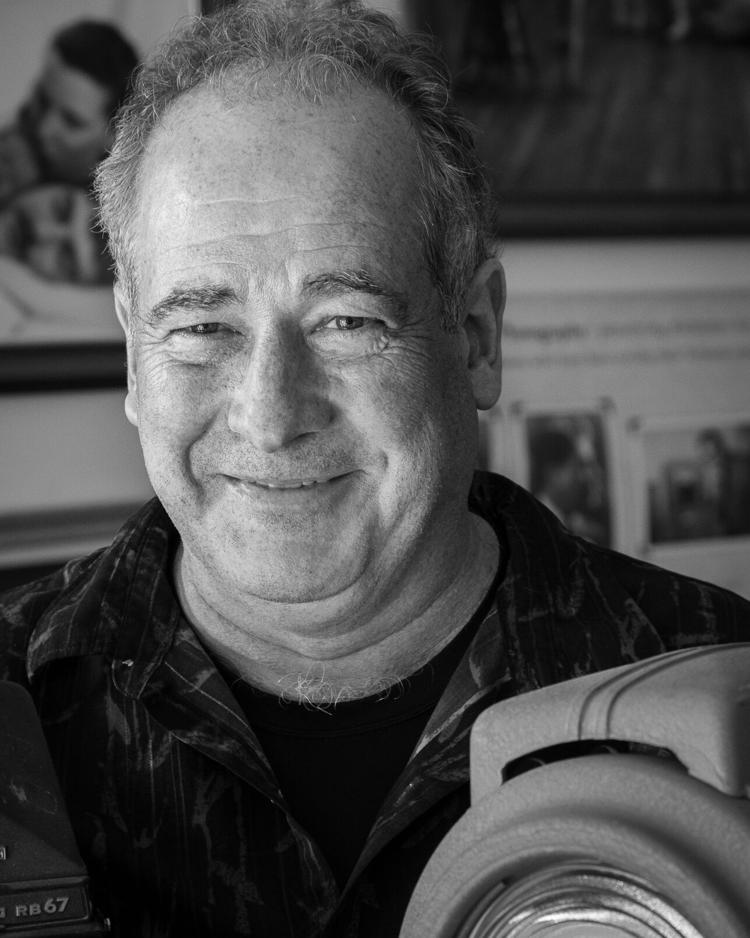 Jenk's Studio of Photography has been in business for 126 years and certainly has seen some ups and downs over that period. But for Bob Jenks, the fourth generation to run the studio, this has been difficult. All of his spring business of graduations and weddings have been lost. "It's as bad as I have ever seen it," he said.
Fortunately, everyone had enough financial resources to weather the time to pay rent and previous deliveries and take care of their employees Banks and creditors all seemed understanding and helpful with extensions or relief.
But it was a thin thread holding things together.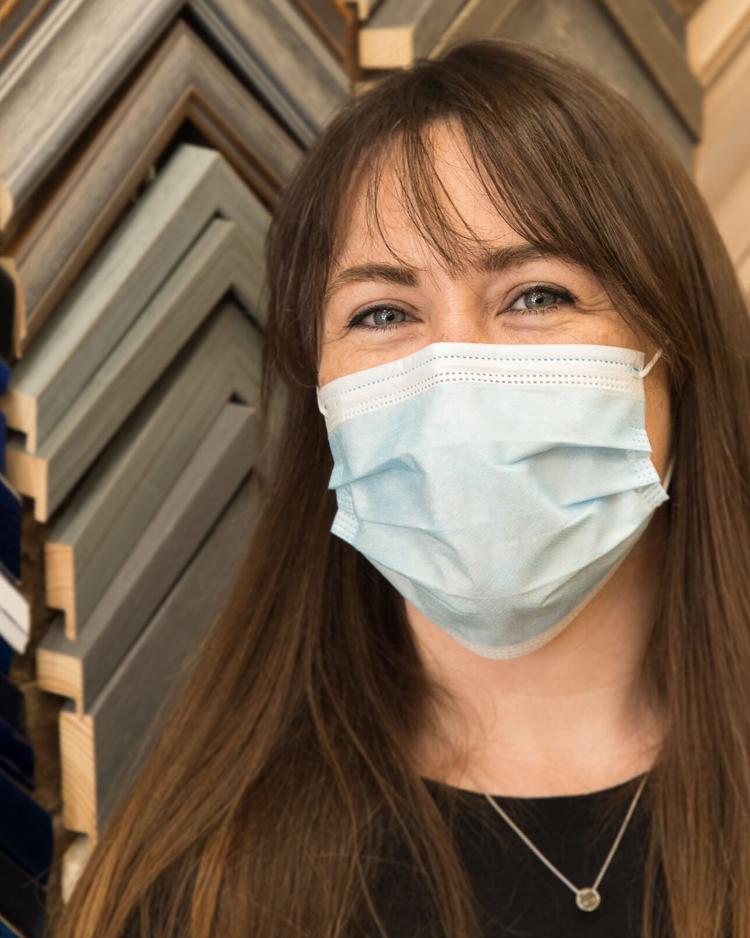 Bright Spots During the Storm
There were personal bright spots. The common refrain talking to this group of "I'm-going-to-make-it" folks was the support from regular customers. People emailed, texted or called to see how their favorite shop was doing. They bought things online where they could and waited outside for their order to be brought out.
And there were more personal surprises. Joelle at Boxcar and Caboose said many folks bought a gift certificate for the store so that 15 percent would go to the local food bank.
Misty at Yarn Barn said people "sent generous checks of support."
A couple of weeks into re-opening and there was still feelings of caution and optimism. Business was uneven as the initial surge of customers dropped off. Maybe it is fear of going out too much. Maybe it is fear of not wanting to spend freely in uncertain economic times.
"Just opening the doors felt like progress," to Delsie at the Guild. "I do feel optimistic."
But none sat around like victims. Rome at Central Cafe created outdoor eating space. The town of St. Johnsbury agreed to allow limited tables and chairs on the sidewalk. Others are offering discounts on items in their shops.
The Future
Misty Colby at Yarn Bank reported June was "great, but I also had pretty low expectations." As during the shutdown, local regulars have kept her in business. For Robin Little at Moose River Lake, they have been busy "with locals and out-of-staters making June fairly normal compared to last year." However, Lisa at Artful Eye has decided to put her building up for sale and get out. "Sales are down, there have been few tourists and the summer folks just are not coming through the door."
Most remain cautiously optimistic but as Little said, "I just don't know what is going to happen." And the increase in cases and deaths around the country do not make it any easier.
Who will survive? Who will manage to grow? Where it all goes from here is of course unknown at this point. But downtown St. Johnsbury cannot afford to lose any of them.