Across the country, small pharmacies that have operated for decades are closing their doors. The problem isn't just competition from larger chains, but in many cases, a fee system put in place by industry middlemen.
Gauthier's Pharmacy opened in St. Johnsbury in 1932 and closed March 13 of this year. Carol Novick, owner for the past 26 years, says it was the last independent pharmacy in the region. She could name a handful of others that were operating across the Northeast Kingdom just 10 years ago.
Novick is in the process of cleaning out her store on Railroad Street after selling her prescription inventory and client records to Walgreens, the parent company for Rite Aid stores in St. Johnsbury and Lyndonville. The windows are shuttered, and the sign removed, but Novick is spending her days inside cleaning out decades of items that have accumulated over 85 years.
She believes her independent pharmacy, and possibly others in the region, might still be operating if not for direct and indirect fees (DIR) from Pharmacy Benefit Managers (PBMs).
"If you look at the numbers, independent pharmacies are folding up like a deck of cards and it's not because of competition with national chains, but an unlevel playing field," she said. "The business let me down. This is the first time in 90 years that a member of my family isn't a pharmacist."
What are PBMs and DIR Fees?
Acting as middlemen between the pharmacy and the insurance carriers, PBMs play a major role in prescription drugs.
They are third-party administrators hired by insurance companies to negotiate drug prices with manufacturers. When dealing with pharmacy owners, they control the cost of a prescription filled.
Prescriptions are submitted digitally to the PBM and eventually on to the insurance carrier, Novick explains. The PBM tells the pharmacy how much it will be reimbursed and how much to collect from the patient. Months later, the PBMs take an additional percentage called direct and indirect remuneration (DIR) from the pharmacy. The basis for these retroactive fees, which can total thousands of dollars, is tied to a report card issued by the PBMs. Novick describes the report card as "murky," because it is difficult to understand.
The grading system, according to Novick, was in-part based on the pharmacy's ability to influence which drugs patients were taking.
"They present it as if it's beneficial to the patient," she says. "They tell me Patient X hasn't been taking their medication and they'd like me to offer them a drug review." To do these reviews properly, Novick would put in several hours of work. That was until she discovered she was being reimbursed less than half of the minimum wage by the PBMs. She cut her time back, but the PBMs still expected results.
"Sometimes I could affect a change, but sometimes the prescriber and/or the patient didn't want the change," she says. "I can't force a change. Any pharmacist will tell you that's the fastest way to ruin a relationship. I would never pick up the phone and tell a patient or a prescriber they have to do this. That's not my job but they were expecting me to make it my job. You can't force feed medication to a patient."
Sometimes the changes requested by the PBMs didn't fit the patient's needs, adds Novick.
"When they did, the benefits were pointed out to the patient, but ultimately the decision was not mine to make," she says.
Large pharmacies also deal with DIR fees, but Novick believes their volume, staffing and large over-the-counter retail sales soften the blow.
"[PBMs] are taking incredible advantage over my profession," she says. "A small business like mine just can't afford it."
PBMs have been around for years, but Novick really began to feel the impact of DIR fees in 2016. It immediately cut into her salary, she said, and the fluctuations made planning and budgeting difficult.
"I couldn't cut the salary of my employees because they've been with me forever and they were doing a good job," she says. "It's just not in my nature to do that. The money isn't there and you don't know how much will be there."
In recent years, she had siphoned around $200,000 from her retirement account to offset operating losses.
"And how long can you do that?" she asked.
DIR fees and PBMs have also attracted attention from larger pharmacies. One of them, Hy-Vee currently operates 268 pharmacies throughout its eight-state Midwestern trade area. In a statement in Supermarket News, Hy-Vee Chairman and CEO Randy Edeker noted DIR fees skyrocketed 45,000 percent since 2010 and, in some cases, have tripled since last year. He noted a lack of transparency for these costs and the fact that they're often charged retroactively, after the point of sale for drugs dispensed to seniors under Medicare Part D.
Many were hoping the Center for Medicare and Medicaid Services (CMS), according to Novick, would step in and reform the fees. These hopes were dashed in May when CMS announced that it would not move forward with a proposal to end the practice of extracting the fees retroactively, which drew criticism from supermarket and drug store industry trade groups like the National Association of Chain Drug Stores and the National Community Pharmacists Association.
According to a Rutland Herald article last October, Rutland Pharmacy sued MVP Health Care, accusing the insurer of using illegal tactics to send business to pharmacies chosen by CVS Caremark, a large PBM that owns its own set of retail pharmacies. Rutland Pharmacy is a family-owned company with locations in Rutland, Springfield and Ludlow.
"The [PBMs] are directing patients to mail-order pharmacies that they own or a chain pharmacy that they have cut a deal with," said Novick.
In 2004, Vermont passed a law aimed at ensuring parity between "brick and mortar" pharmacies and mail-order pharmacies. The law requires insurers and PBMs doing business in Vermont to permit Vermont-licensed retail pharmacists to fill prescriptions in the same manner and at the same level of reimbursement as they are filled by mail order pharmacies.
Back in April, U.S. Rep. Peter Welch unveiled two bills to protect local pharmacies from anti-competitive practices. There are 41 independent pharmacies in Vermont employing 381 full time employees, a statement noted. The first bill would stop the current practice of PBMs imposing retroactive fees. The second would prohibit the current practice of PBMs excluding small independent pharmacies from joining preferred pharmacy networks that fill prescriptions for Medicare beneficiaries. Welch is a senior member of the powerful House Energy and Commerce Committee that has jurisdiction over prescription drug issues.
"It's an indication of how little market power local pharmacies have," Welch said in an April 23 Burlington Free Press article. "They have to go through pharmacy benefit managers and sign a contract that has provisions that are so punitive they're going to destroy community pharmacies."
Pharmacies can decide not to work with PBMs, but the companies they represent insure the majority of patients, especially in Vermont, which has two major insurers in MVP Health Care and BlueCross BlueShield of Vermont. Both are represented by a PBM, according to Novick, and working directly with the insurer is not an option.
"If you want to work directly with [the insurance company] they will say, 'ok, here's my PBM," Novick says. "It's like, call my secretary."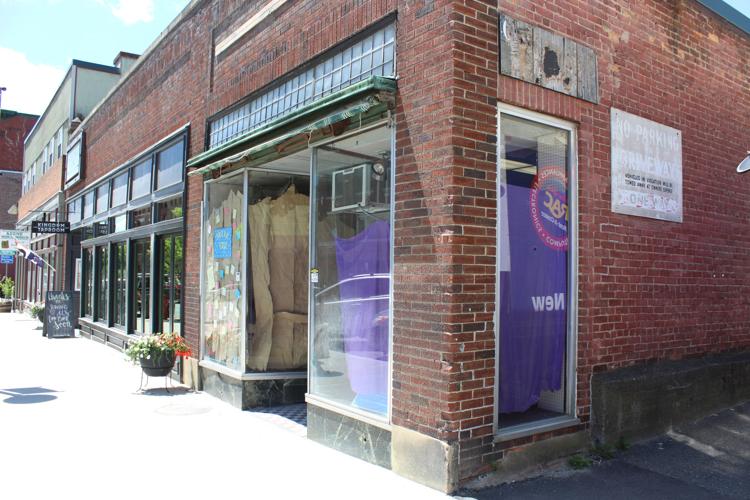 What does this mean for independent pharmacies?
Novick applauds the efforts of lawmakers to address the problem, but she knows it's too late for many pharmacies like hers across the country.
The Washington Post reported last August that more than 16 percent of the independently owned rural pharmacies in the United States shut down between March 2003 and March 2018, according to a policy brief published last month by the RUPRI Center for Rural Health Policy Analysis at the University of Iowa.
From nearby New Hampshire, to across New England, the Midwest and beyond, pharmacists are closing up shop and blaming PBMs.
Family Pharmacy, the only drug store serving a 40-mile stretch along Route 4 from Lebanon to Plymouth, N.H. closed last month after more than 30 years in business.
"When I bought Red Cross in 1970, there were 271 independent pharmacies in New Hampshire. Now there are about 25," co-owner Ed McGee said in a recent Valley News article. "That's a huge drop. Running an independent pharmacy these days is extremely difficult."
Vermont's closings are fewer, According to Andie Pivarunas, Director of Public Affairs for the National Community Pharmacists Association. In the last decade, Vermont has seen only two independent pharmacies close. According to the United States Census Bureau, Vermont's senior population has increased by 20.3 percent over that period, increasing the demand for pharmacy services in the state.
McGee's partner, John Croteau, explained in the article that before PBMs came into existence in the 1980s, the average prescription cost less than $20 in today's dollars. Today, he said, the average is $75 to $80 — after insurance.
"When the PBMs came it's like you gave them a finger and they took the whole hand and now they're taking the whole body and now they're our bosses," Novick said.
Many, if not most, of the small pharmacies are selling to larger, chain stores.
Hard to believe
Novick's late father was a career pharmacist who owned his own store for years before he retired and worked part-time for a chain pharmacy. When independent pharmacies began to struggle with DIR fees, he didn't believe the dismal outlook his daughter saw coming.
"I said to him, this is insane," Novick remembers. He responded, "Carol, come on, things have to change. If every single independent goes out of business what do you think is going to happen?"
His response made perfect sense, according to Carol, but she still had a gut feeling and now it's happening. "He didn't believe it then and he wouldn't believe it now."
The decision to sell
Gauthier's Pharmacy began under the ownership of Alphonse Gauthier Sr. in 1930. His son took it over and was eventually joined by Herbert Oliver. Novick purchased it from the Gauthier family and Herbert Oliver in 1992.
When she decided to sell, Novick engaged a national broker out of Phoenix, Ariz., with the intention of finding a buyer to continue running the business as an independent pharmacy. She was reaching retirement age and when no one stepped forward, she cut her losses.
At the time of closing, she employed six people, some of whom have taken jobs at Rite Aid.
"I always thought with hard work and giving of myself that I'd be fine," she says. "My father always said don't look for life to be fair. You can try to make it more fair, but don't look for it to be fair. Some people have fair complexions and the weather is fair sometimes, that's about it. My father was a pharmacist not a philosopher."