For the next several months, I hope to share look inside a part of rural culture here in the Northeast Kingdom that is changing rapidly, for better and worse.
I'll share stories of the lives and relationships of our rural veterinarians with the farmers and livestock owners they serve. Most of the focus will be on the bonds formed between large animal practitioners and their farmer/clients—the men and women in both these professions.
During the past several decades more women have been entering the veterinary profession, both large and small animal practice, than ever before. As we'll learn, this has been an exciting time for women to perhaps ease the gender barrier as never before right here in the North Country. At the same time, I'll take a look at the impact of the undergraduate and veterinary school debt that can be a huge problem for both the men and women entering the practice of veterinary medicine.
We also want to learn what else is changing here in the Northeast Kingdom that directly impacts our farmers and veterinarians as well as their families. We'll learn from these farmers and vets through interviews and conversations about their individual lives and professions. How is veterinary medicine changing and is the role of the veterinarian changing as well.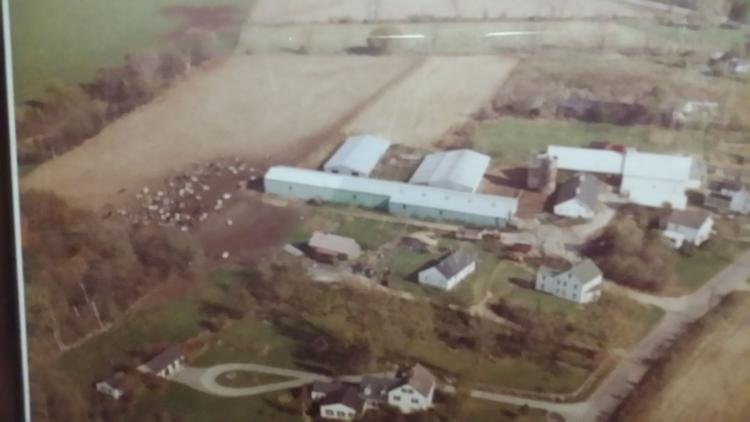 Why this subject and why the Northeast Kingdom? I've milked cows for more than 50 years, the last 40 of those milking a herd built with my late husband, Larry. I hope to share what I've learned about the importance of the relationships and teamwork that farmers and their families share with their vets and their families. This project will be a way to help educate non-farm people who love Vermont's Northeast Kingdom, its image and its history. This will also be an opportunity to show the reality of the future for young and up and coming farmers. It will help people appreciate and understand the changing landscape. The topic is part of the larger fabric of rural Vermont. It will honor those who devoted their lives to something so important as a sustainable way of life connected deeply to the land and to their community.
The following introduces part of my personal history as a young and aspiring farmer.
It was early February 1970, my second semester at the University of New Hampshire. In Dr. Donald Silva's Freshman English class we'd been assigned to write "technical reports." Since most of us were pre-vet, animal science or horticulture majors, he suggested we write about something pertaining to our majors to make it more interesting for us. My topic was an easy choice: "Parturient Paresis in the Dairy Cow in Central Massachusetts." Dr. Silva required us to pass in our outlines the following week, which would include survey questions for each subject interviewed. Little did I know then, this survey would be a stepping stone to my own career.
My survey questionnaire had 12 items and I had made a list of 12 farms to visit. The first few farms were easy; I'd known the farmers most my life. The first question my interviewee always asked was, "What in the world is parturient paresis?" I explained it was "milk fever," a problem of low blood calcium that often negatively affects dairy cows close to calving.
For as long as I could remember I'd wanted to visit the huge dairy farm in Still River, Mass. Now was my chance. I pulled into the yard one cold February afternoon, but had no idea where to go to find the farmer or herdsman. Following the sound of a vacuum pump humming, I slid open a door into the milking parlor. I found a gentleman in striped bib overalls, a hooded sweatshirt with a baseball cap under the hood. I introduced myself as Alice Hekkala, a pre-vet student doing a technical report on milk fever in dairy cows in central Massachusetts.
I asked to speak to the herdsman and this nice fellow told me to wait just a minute he'd be coming right in. A few seconds later, a younger man came in just behind me and was introduced as the "herdsman." Both men laughed while the younger fellow motioned to the man in the pit. I was a bit confused but began asking my questions anyway. "Name of farm?" I asked. "Don't you have this survey thing on a piece of paper or something so I can look at it and think about it before I give you my answers?" the gentleman in the overalls asked. "Well, yes, of course. I can leave this with you and come back another day." By now I was getting red in the face and quite nervous. Both men were chuckling seeing that I was uncomfortable. Suddenly I realized I didn't even have their names. "Before I leave can I have your names please?" The fellow down in the pit said; "I'm Buzzy and he's Buddy, our hired man," pointing to the younger man. Both men were still trying hard not to laugh out loud. "Just leave your paper here with Buddy and I'll get to it. When do you plan to come back for the answers?" Buzzy questioned. "I should be back next Saturday if that's OK with you." I answered quickly as Buddy was ready to let a group of cows out of the parlor and I was right in the way. "Good." Buzzy answered, "We'll see you Saturday."
I was back at the farm the following Saturday morning. Buzzy met me in the dooryard as he was coming out of his house. In his hand he had my questionnaire complete with handwritten answers. "The farm name is Watt Dairy Farm and I farm here with my two brothers." Buzzy rattled off quickly, handing me the completed questionnaire. "Would you like a tour of the place first?" He asked. "Of course, I'd love a tour!" I answered, being unable to contain my enthusiasm.
The Watt Farm not only milked cows, grew their own hay and corn for silage but also bottled their own milk. They maintained contracts with many state hospitals and state prisons to supply them with bottled milk. The first stop on our tour was the dairy processing plant. Buzzy's brother Clifford ran the bottling plant.
I'd never been to a milk bottling plant before so I was overwhelmed by all the shining stainless steel equipment and the huge walk-in cooler. Since the plant was all sanitized we didn't walk through the place but just looked in from the glass door by the loading platform.
We walked out to the feeding barn and the free stall barns where the milking herd were busily either eating corn silage from an endless line of feed bunks, hay from the long hay feeding alley or comfortably resting in the large free stalls. Getting back to business Buzzy began, "We're milking about a 125 right now." Here it was the middle of winter and the place was as clean as a whistle. The free stalls were well bedded, and the cows looked very content.
We walked up and down each of the free stall barns as Buzzy pointed out certain cows and who their sires were. All those Holsteins were huge and looked well-fed with heavy and thick winter coats. Each barn was as clean as the previous one with lots of cows happily chewing their cuds.
Buzzy turned around to face me and said, "So you wanna be a cow vet, huh?" I was a bit startled but answered, "Well, yes, that's my dream and my plan." Buzzy continued, "Yeah, I did too. I started out pre-vet at McGill [University] but flunked out after my second year." Later I learned he did not "flunk out" but quit after the second year to come back home and farm with his father and brothers.
As we walked back to my car, I was reading his answers to my questionnaire. I thanked him for the tour and his time. Before getting into my car, I mentioned that I was looking for a summer job. "Can you milk?" Buzzy asked with a big smile. "Yes, I can, I've milked cows since I was big enough to carry a full milk pail---and I can milk by hand too!" I answered. "Well, we don't do much hand milking here but I'll ask my brothers what they think about hiring a girl and I'll let you know," Buzzy replied. "How will I know if your brothers think it's OK to hire me?" I asked nervously. "Well, why don't you come back when you finish that technical report so I can read it and I'll let you know then." Buzzy answered, again with that big smile.
Returning to the farm in late March with a copy of my technical report; I learned the Watt Brothers had already decided to hire me. I worked on their farm for the next several summers and semester breaks.
It was easy to see that Buzzy would have been a good cow vet. During those years I learned a lot from him as well as our local veterinarians. By my junior year at UNH it was clear my grades were not competitive, compared to my pre-vet classmates, to apply to any of the veterinary schools. Facing that reality I changed my major to Dairy Science with the goal of owning and operating my own dairy farm.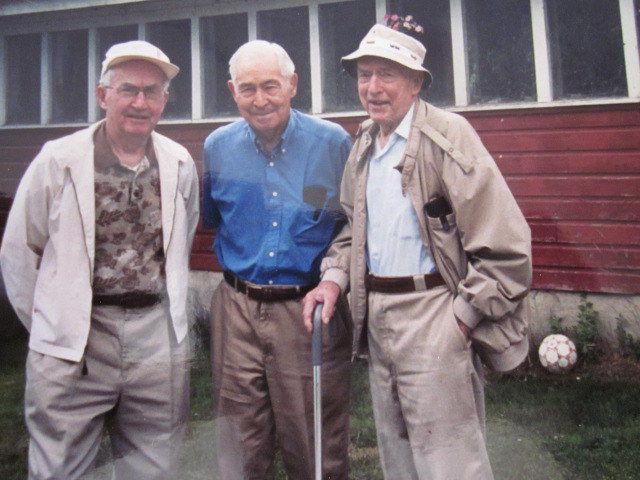 The first 22 dairy heifers for my own herd came from the Watt's herd. They paid my wages in heifer calves that I picked out. At the age of 21, my dairy career began on a rented farm in Worcester County.
As land values and property taxes skyrocketed in southern New England in the early to mid 1970s, the number of operating dairy farms plummeted. Instead, housing developments and strip malls gobbled-up much of what had been good farmland. The only hope to remain in the dairy business would be to move north—to Vermont.
---
Retired dairy farmer Alice H. Allen writes these articles in memory of her late husband Laurance E. Allen and veterinarians Dr. Raymond R. Allen and Dr. Alden H. Russell.