Harriet Tubman, one of our most revered historical figures, is back in the national spotlight with the powerful new film "Harriet." As a child, I was told that our family had a close connection with this courageous icon.
My paternal grandmother, Ethel Hopkins Amos, had grown up in Auburn, New York, where Harriet lived after the Civil War. She and her siblings had known Harriet in the late 1800s. Ethel's great aunt, Sarah Elizabeth Hopkins Bradford, had written the first biography of Harriet in 1869. Recently, I decided to delve into family files and published sources to see if I could uncover more about this interesting family connection.
The highlights of Harriet's story are well-documented. She was born into slavery about 1822 and escaped from her plantation on Maryland's Eastern Shore in 1849, walking 100 miles north to Pennsylvania, a free state. After the passage of the Fugitive Slave Act in 1850, Harriet moved her base of northern operations from Philadelphia to St. Catherines, Canada. Over the next 10 years, she returned south numerous times to lead more than 70 people to freedom in the north. Throughout her perilous journeys as a "conductor" on the Underground Railroad, she was never caught and never lost a "passenger."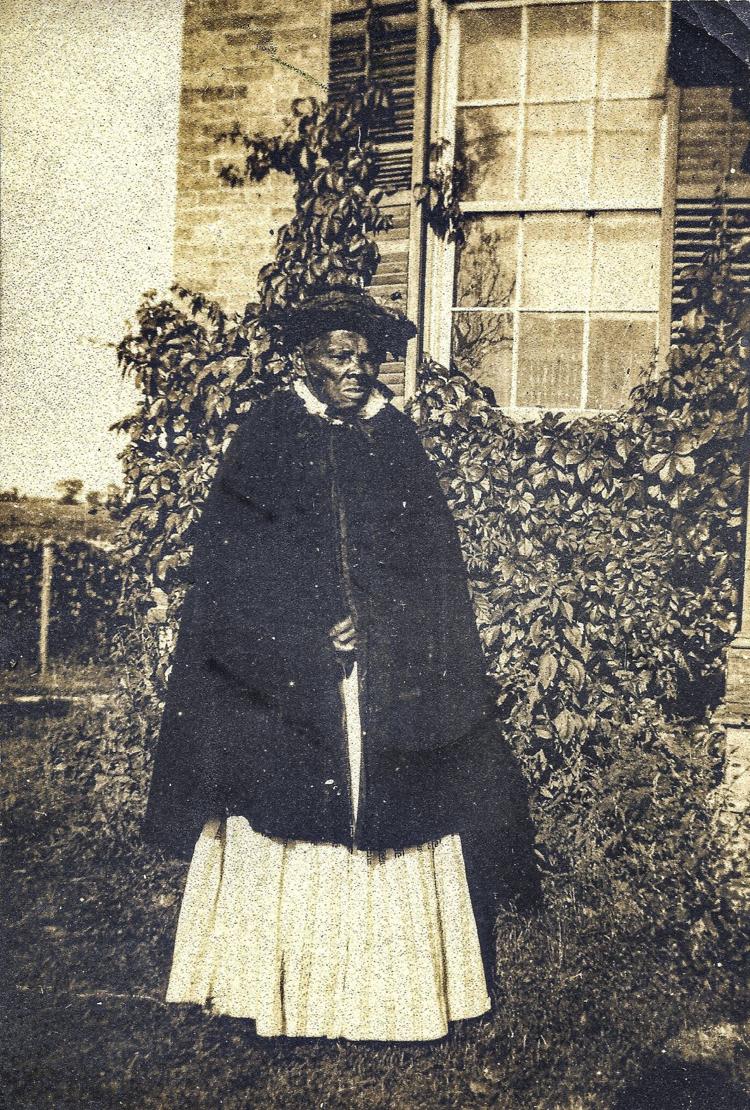 During the Civil War, Harriet served with the Union Army as a nurse, spy, and operative. In 1863 she led the Combahee River mission in South Carolina, which was responsible for rescuing 750 enslaved people, bringing them to the Union stronghold at Beaufort.
After the war, Harriet Tubman supported the women's suffrage movement and established a care home for formerly enslaved elderly people. She died in Auburn in 1913. Today, Harriet's story is well known. How this happened is, in part, my Hopkins ancestors' story.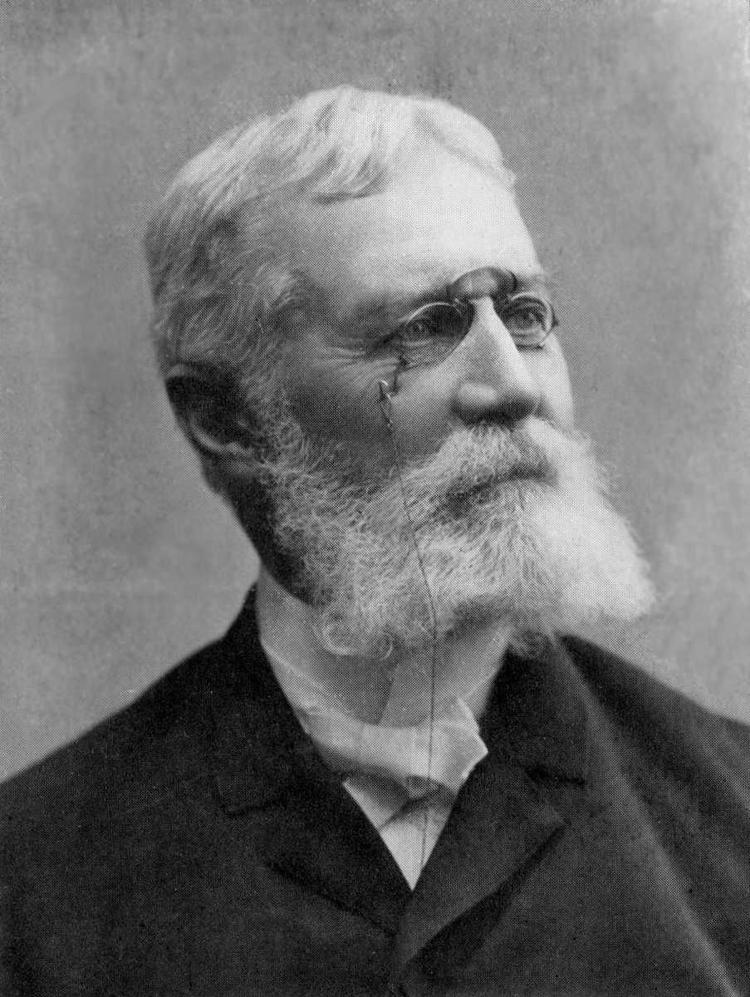 Before the Civil War, Harriet had made many northern connections during her Underground Railroad missions and she was well known by leaders of the abolitionist movement. In 1858 New York senator William Seward offered Harriet property in Auburn for a reasonable mortgage.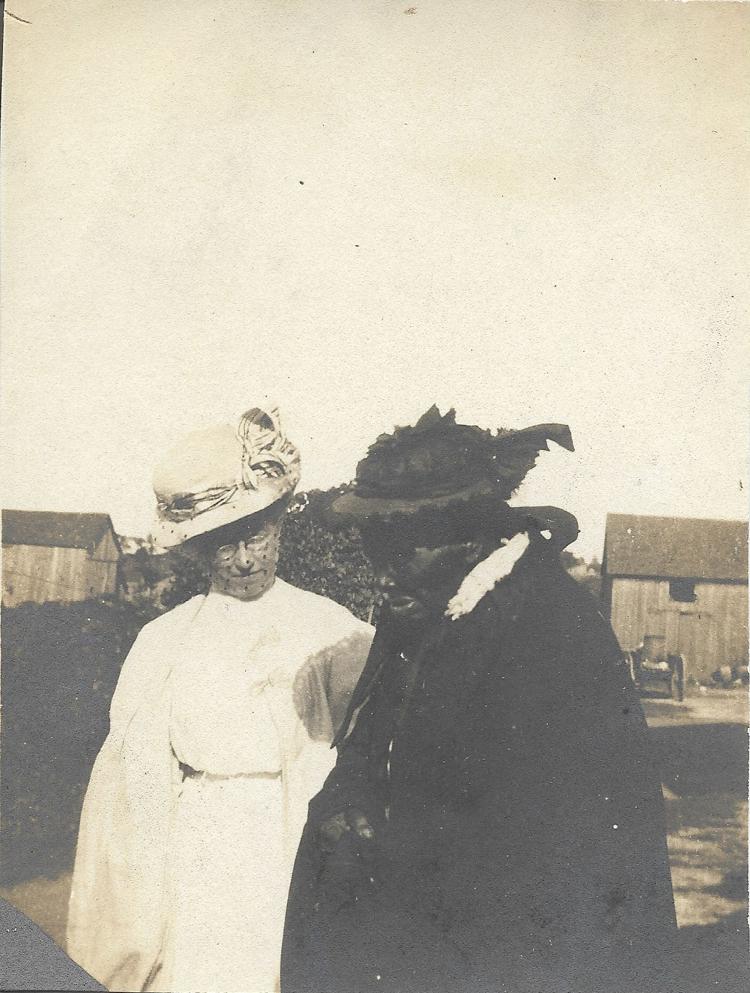 After the passage of the Fugitive Slave Act in 1850, Harriet had made St. Catherines Canada her base of operations, where she could be free from capture by American authorities. After the Civil War, she returned permanently to her Auburn home.
The Auburn community was supportive of Harriet, including my great-great-grandfather Dr. Samuel Miles Hopkins, a professor of theology at Auburn Theological Seminary. Dr. Hopkins and his wife Mary Jane had a big family and lived in a large, rambling house on the north side of town near the seminary.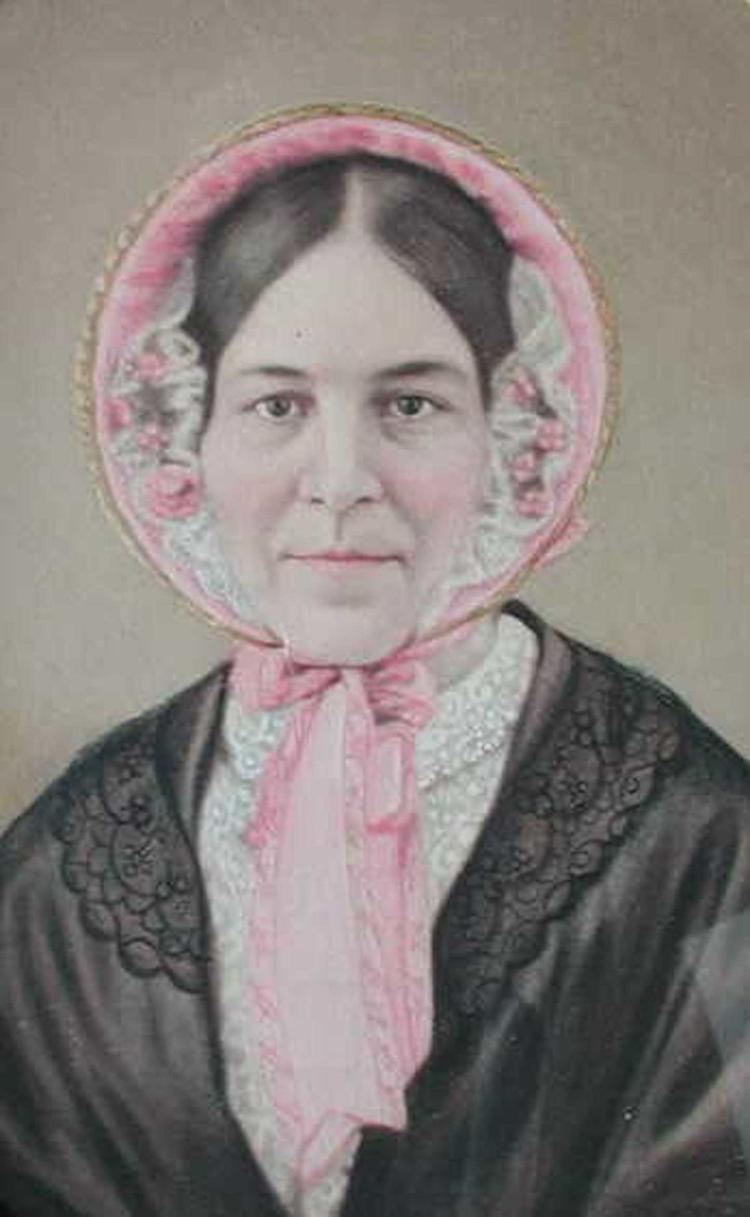 Wealthier residents would often rally around Harriet's financial needs. Having modest means and a large family to support, Dr. and Mrs. Hopkins helped Harriet in other ways, providing food and supplies for her home and its residents and often welcoming her in their house as a guest.
In 1869, Harriet was unable to pay her mortgage. Dr. Hopkins suggested that his sister, Sarah Elizabeth Hopkins Bradford, an author, write a book about Harriet and the proceeds be given to Harriet. Sarah came to Auburn from her home in Geneva. N.Y., to interview her subject and quickly wrote a short biography, "Scenes In The Life Of Harriet Tubman," published in 1869. The book sold well and raised $1,200, which helped pay off Harriet's mortgage. The two women remained close friends for many years.
During her Auburn years, Harriet was a regular visitor to the Hopkins house. In a letter to our family in the 1950s, my great aunt, Julia Hopkins, wrote that Harriet was "devoted" to Dr. Samuel and Mary Hopkins, Julia's grandparents, and that "they helped her in many ways, over many years."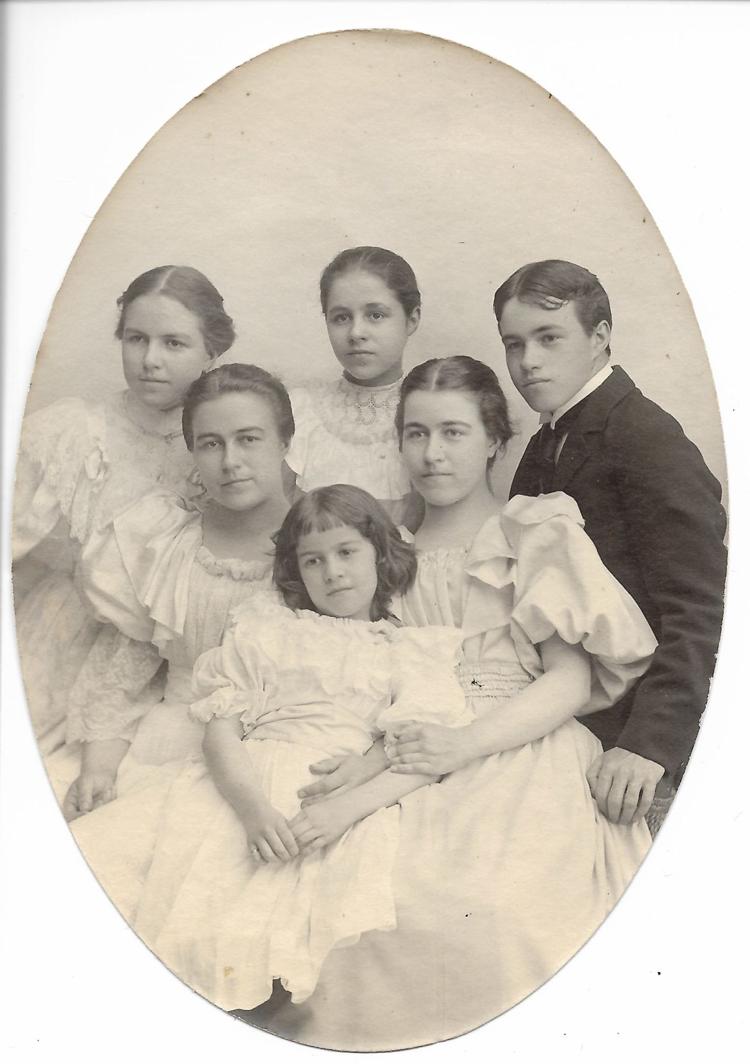 Harriet often attended family gatherings at the Hopkins home during the 1870s and 1880s. The grandchildren (my grandmother, her siblings and cousins) thought of her as an honorary and highly respected elder member of the family and called her "Aunt Harriet."
According to one of the grandchildren, author Samuel Hopkins Adams who wrote about Harriet in The New Yorker in 1947, Harriet would often sit and sing songs and tell stories about her adventurous life to the grandchildren. To them, she was a celebrity hero, and, indeed, the entire family was in awe of her.
According to Adams, Harriet was especially fond of and close to his grandmother (my great-great-grandmother) Mary Jane Heacock Hopkins, who was small of stature, but by all family accounts formidable in temperament—in those two respects similar to Harriet, which is possibly why Harriet liked her so much. Mary Jane once took Harriet to see a matinee stage production of "Uncle Tom's Cabin." Harriet enjoyed the experience, approved of the overall theme of the play, but was honest in her criticism of certain details. Adams wrote that she was "critical of Eliza's escape across the ice, declaring the affair ill-managed and intimating that she could have handled it better."
Although they were close in age, Mary Jane died much earlier than Harriet—in 1885. Harriet attended the private funeral at the Hopkins home as a family guest. But, according to Adams' recollection, she couldn't bear to witness the sad event and chose to stay in the kitchen, where she sat in a chair, softly weeping over the loss of her friend.
In 1886, at Harriet's request, Sarah Bradford rewrote and expanded her biography of Harriet, retitled "Harriet, The Moses Of Her People." The new edition sold well and proceeds were again given to Harriet.
Harriet's final dream was to establish a home for formerly enslaved elderly African Americans. For this, she was able to purchase property adjacent to her home in 1896. The publication of an even newer edition of Bradford's biography, in 1901, provided some funding. However, Harriet could not afford the taxes on this additional property and in 1903 turned the property over to the AME Church, which was to open and operate the home.
In 1907, my great aunt, Emily Hopkins Drake, and her husband Frank C. Drake came to Auburn to visit and interview Harriet. Emily was another one of the Hopkins grandchildren who had known Harriet in the 1870s and '80s. Frank was a writer for the New York World and New York Herald. They hoped that writing about Harriet in a major publication would bring attention to the fundraising campaign for the Harriet Tubman Home for the Elderly.
Harriet's financial situation had continued to be precarious. Produce from her small farm brought in some income, and in 1889, after years of soliciting the U.S. government, Harriet finally began receiving a small military pension of $20 per month. However, this was not enough to support her and the home's residents. Obviously disappointed, she told Drake, "You wouldn't think that after I served the flag so faithfully I should come to want under its folds."
Drake's article in the New York Herald detailed Harriet's achievements as a conductor on the Underground Railroad and as an operative during the Civil War. He also recounted a conversation about her apple orchard, which he later referred to as "the parable of the apple trees." He wrote, "Looking musingly at her orchard she asked suddenly, 'Do you like apples?' On being assured that I did, she said— 'Did you ever plant any apple trees?' With shame, I confessed that I had not. 'No,' said she, 'but somebody else planted 'em. I liked apples when I was young, and I said, someday I'll plant apples myself for other young folks to eat. I guess I done it.'" Even in her last years, Harriet was still a teacher at heart and still looking toward the future.
Drake's article again reminded the country of this great American hero. Funds were raised and the Harriet Tubman Home for the Elderly opened in 1908. Harriet herself spent the last two years of her life there as her health declined.
Then, in 1947, Samuel Hopkins Adams, yet another of the Hopkins grandchildren, wrote an article about Harriet in The New Yorker magazine. The author mentioned that his cousins Julia Hopkins and her brother Winthrop (my grandmother's siblings) returned to Auburn in 1910 to visit Harriet. When they arrived, Harriet was outside working, vigorously sweeping the walkway to her namesake home for the elderly. She was in her late 80s. Julia and Winthrop, who were both closer to 40, introduced themselves to Harriet as grandchildren of her old friend Dr. Hopkins, who had died in 1901. Harriet stared at them appraisingly for a few seconds and then responded, "Don't think you can just ride into heaven on your granddaddy's coattails." Properly put in their place, the Hopkins siblings began a lively conversation with Harriet about their shared times many years before at the old Hopkins home, as well as the women's suffrage movement, a cause to which both Harriet and Julia were devoted.
It is interesting now to read the words of my great-great-grandfather Dr. Samuel Hopkins in the introduction to the second biography (1886 version) of Harriet Tubman. Samuel knew Harriet well for many years. He deeply admired her and was a champion of her causes. Yet, he feared and suspected that she might be forgotten, regardless of the notice the first 1869 edition his sister Sarah H. Bradford's book had brought. It seems Samuel had little faith in the country's desire to remember and honor the historic importance and heroic deeds of a formerly enslaved black woman. Promoting her as a national hero was, in those years, an uphill battle.
Samuel would be delighted to know that he was wrong and recognition and admiration for Harriet have continued to grow over the years. There have been multiple excellent biographies published over the past 15 years, and several years ago the U.S. Treasury Department announced that the image of Harriet Tubman will eventually replace that of Andrew Jackson on the $20 bill. There are now Harriet Tubman National Historical Parks in both Church Creek, Maryland, near her birthplace, and Auburn New York, and The Harriet Tubman Museum in Cambridge Maryland. The new movie "Harriet" is the latest major tribute to this courageous woman. Harriet Tubman's legacy as one of America's greatest historical figures is secure.
My ancestors' relationship with Harriet Tubman is a small—and, for me, personal—part of the story about this remarkable woman. Members of the Hopkins family certainly helped to spread the word, but Harriet was always her own greatest advocate, though never for selfish reasons. The help and recognition she sought were always for the benefit of those she was trying to help. She continued to tell her story, traveling throughout the north for many years, speaking about her experiences and later to support the women's suffrage movement. From her days leading enslaved people to freedom, through her service during the Civil War and support of women's suffrage, and finally to the establishment of her home for the elderly, Harriet never stopped working or helping those in need.