St. Johnsbury is officially in the running for a $25,000 matching grant, courtesy of the Mortimer and Mimi Levitt Foundation, toward a second free concert series at Dog Mountain.
To secure funding, Catamount's proposal needs to earn more online votes than competing proposals from small cities and towns nationwide.
St. Johnsbury was the smallest town to submit a proposal last year, but secured more than enough votes to earn a coveted spot among the top five proposals and win one of 15 grants awarded by the Levitt Foundation.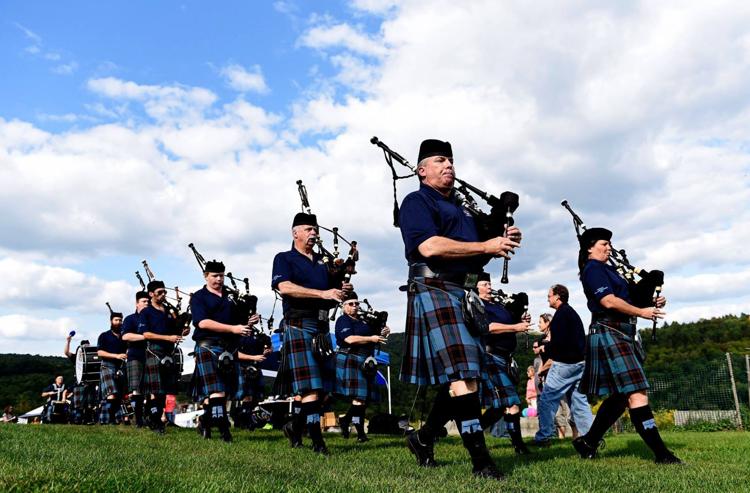 That's how the 2017 Levitt AMP St. Johnsbury Music Series came to Dog Mountain, drawing about 900 concertgoers (and their dogs) every Sunday afternoon all summer to see free live music.
The Mortimer and Mimi Levitt Foundation, dedicated to strengthening the social fabric of America through free live music, challenges non-profit agencies to transform underused public spaces into thriving community destinations. Two key features of the Levitt AMP grant application ensure community involvement: the matching grant and the online voting process.
The matching grant means that agencies applying for a $25,000 Levitt AMP award must raise an additional $25,000 on their own. The online voting process means that each Levitt AMP Series is demonstrably supported by community members. It's not enough, then, to have the money; community members must participate by voting online for the project.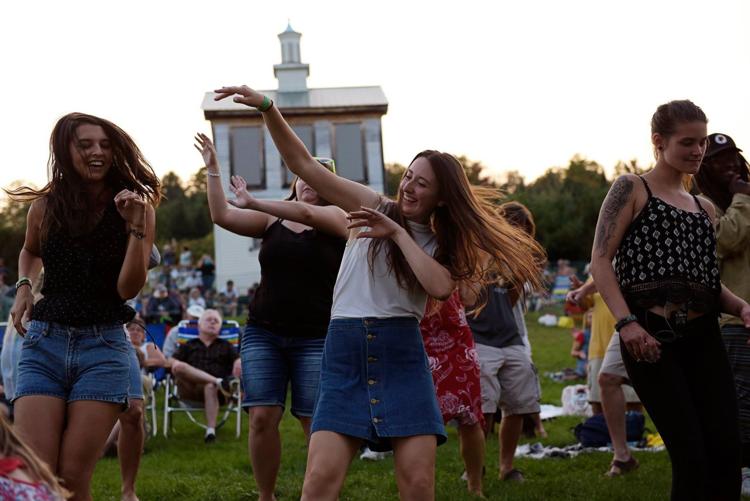 The 2017 Levitt AMP St. Johnsbury Music Series was "community-driven from day one," says Catamount Arts Executive Director Jody Fried. "When we asked people to come and show the Levitt reps some love, they came," he adds, referring to a visit from Levitt Foundation staffers to one of the Dog Mountain concerts. "When we asked people to share their photos, they flooded the Internet. The whole community has really taken ownership of this series. It's amazing to watch."
Indeed, the 2017 series included Brazilian samba, a big brass band, swoony jazz standards, countrified blues rock, psychedelic funk, and New Orleans soul. One riveting series highlight was Vermont's Catamount Pipe Band marching parade-style up the hill, preceded by the wail of their own bagpipes echoing over Dog Mountain. Every Sunday night at Dog Mountain featured kids spinning, hula hooping, and turning cartwheels to one side of the stage while their parents (and grandparents) danced, clapped, and sang along up front.
(It was) an incredible party," adds series coordinator Molly Stone of Catamount Arts. "I'm blown away by it, honestly. So many good people in one spot making magic happen."
Stone refers not only to the generations of family members, friends, and neighbors who frequented the concerts, but the local sponsors, businesses, volunteers, and musicians who pitched in as well.
Catamount Arts and Friends of Dog Mountain staffers are already coordinating outreach strategies to campaign once again for enough community support to bring a 2018 Levitt AMP St. Johnsbury Music Series to town. Community members, friends, and families can vote online at the Levitt AMP website as soon as the voting period opens on Nov. 1. The process requires voters to log into the Levitt Foundation site and only takes a few minutes.
"We'll have instructions online, in the newspaper, everywhere," Fried promises. "And don't worry: we'll remind you when it's time."