For the second year in a row, St. Johnsbury is one of 15 small to mid-sized towns and cities to win a $25,000 matching grant from the Mortimer & Mimi Levitt Foundation to present free weekly summer concerts and breathe new life into an underused public space. The free family- (and dog) friendly concerts will take place Sunday evenings at Dog Mountain.
August 5
Latin Grammy®-winning mariachi ensemble Flor de Toloache captivates mainstream and traditional ranchera music fans alike with their soaring vocal arrangements, keening trumpet, and intricate classical guitar work. A quartet of four women from diverse ethnic and musical backgrounds, Flor de Toloache is forging new paths for traditional Mexican music with virtuoso talent and irresistible crossover appeal.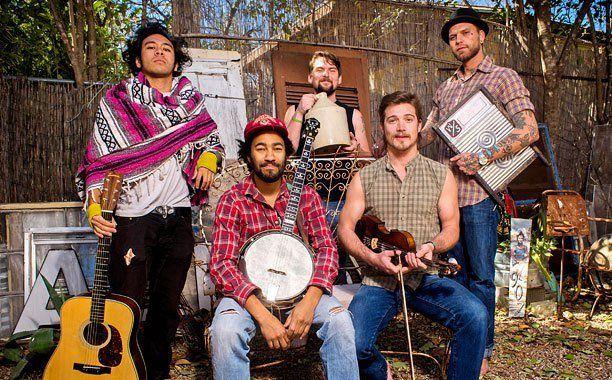 August 12
Whiskey Shivers, known for tearing into their stringed instruments at breakneck speed, plays what the Washington Post calls, "apocalyptic Americana." It's "frenetic bluegrass," reports NPR, "with a punk spirit." Fiddle master and frontman Bobby Fitzgerald, always grinning, often barefoot, considers every audience part of the band. Whiskey Shivers isn't just a performance; it's a party.
August 26
Legend has it that a blistering Jackie Venson guitar solo knocked Pluto straight out of planetary existence. The Austin American Statesman credits her with an "astonishing mix of raw soul, superb musicianship, and laidback grace," earning comparisons to Joss Stone, Amy Winehouse, and fellow Austin native Gary Clark, Jr. Originally a classical pianist, Jackie picked up a guitar shortly after graduating from Berklee College of Music and honed a gritty fervent sound that demands attention and deserves admiration.
September 2
Gaelic supergroup Dàimh (pronounced "dive") are a five-piece, Scotland-based folk festival favorite known as much for achingly poignant ballads as thrilling pyrotechnic jigs. Infusing authentic Gaelic music with a modern edge and a magnificent range of expression, Dàimh is blazing a new trail and bringing traditional compositions to wider, more mainstream audiences.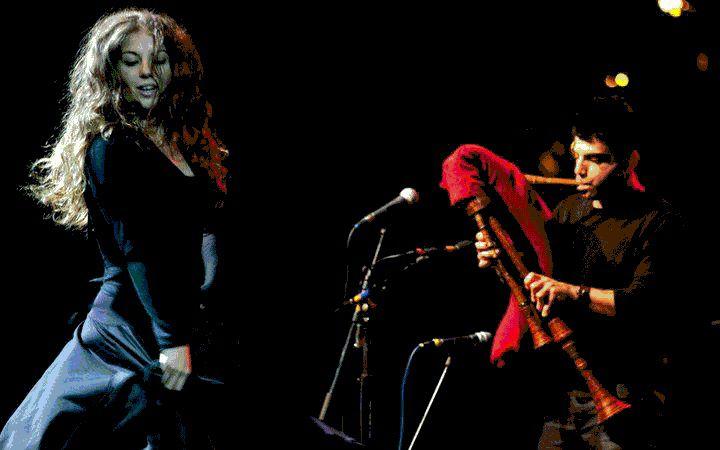 September 9
Italy's fascinating dichotomy of tradition and modernity come together in the music of Canzoniere Grecanico Salentino. The seven-piece band and dancer are leading a new wave of young performers re-inventing Southern Italy's Pizzica musical and dance traditions for today's global audience. Known also as "taranta," referring to the fevered excitement endured by victims of spider bite, Pizzica music is passionate, mysterious, and conducive to trance. Froots magazine calls CGS "one of the best bands in the world at this moment, without a shred of doubt."
The 2018 Levitt AMP St. Johnsbury Music Series runs every Sunday evening from 4 p.m. to 7 p.m. through Sept. 16 at Dog Mountain. (In case of rain, concerts will be held at the Fenton Chester Arena across from Lyndon Institute.) The concerts are free. Parking is on-site (with handicapped parking available), and carpooling is encouraged. Food and drink is available for sale thanks to Kingdom Taproom, who provides beer and wine, and local food vendors such as Genuine Jamaican, Back Road BBQ, and Chez Mami. No outside alcohol is permitted.
For artist bios and more concert information, including a list of local opening acts, visit www.levittamp.org.
The Levitt AMP St. Johnsbury Music Series is supported in part by the Mortimer & Mimi Levitt Foundation, empowering towns across America to transform underused public spaces into thriving destinations through the power of free, live music.