Catamount Arts has released the line-up for the third Levitt AMP St. Johnsbury Music Series scheduled this summer at Dog Mountain.
For the second year in a row, St. Johnsbury is one of 15 small to mid-sized towns and cities to win a $25,000 matching grant from the Mortimer & Mimi Levitt Foundation to present free weekly summer concerts and breathe new life into an underused public space. The free family- (and dog-) friendly concerts will take place Sunday evenings at Dog Mountain beginning July 14. Dog Mountain is located at 143 Parks Road in St. Johnsbury.
July 14
The 2018 Levitt AMP St. Johnsbury Music Series opens with American roots/blues singer-songwriter Peter Karp, a multi-instrumentalist who blends country, honky-tonk, funk, and swamp rock to keep audiences listening and dancing all night long. Known as much for his sense of humor as his considerable piano and guitar chops, Karp's dark clever lyrics stay with you long after the last note plays.
July 21
Albannach returns to Dog Mountain, back by popular demand, bringing their energetic blend of Celtic rock. Driven by thrilling percussion by three drummers, Albannach is exciting, enchanting, and guaranteed to resonate deep in your spirit.
July 28
Rio de Janeiro's own B2Wins, short for Brazilian twins, promises an unforgettable, charismatic show that's part rock, part dance party, and part stand-up comedy. The twin brothers got their start playing handmade violins in the slums of Brazil and were awarded full scholarships to study music in the US, where their orchestra was featured on NPR before the boys could even speak English. Ten years later, they now tour full-time, aiming to change the world through music.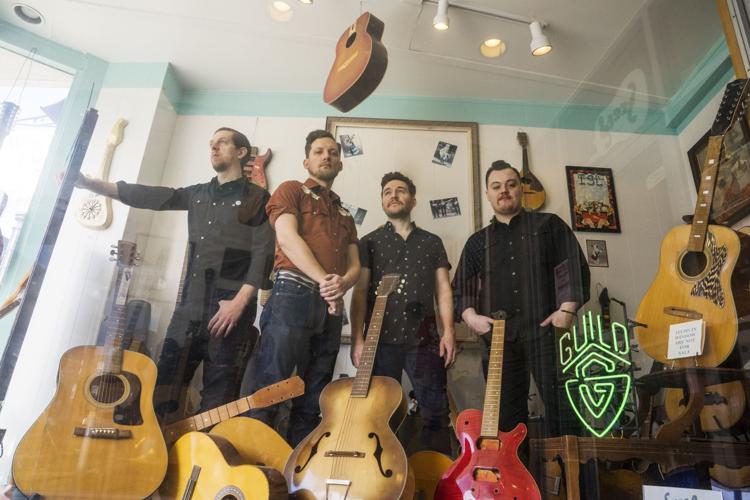 August 4
Ward Hayden & the Outliers first appeared in the Kingdom last year as Girls, Guns, & Glory, captivating local audiences with their authentic, pedal steel-infused rockabilly riffs and characteristic Hank Williams brand of high lonesome. Rolling Stone called them, "Buddy Holly plus Dwight Yoakam divided by the Mavericks," but their heart-wrenching ballads and foot-stomping honky-tonk belong in a class all its own.
August 11
Described by Irish Music Magazine as "A full bodied pipe and whistle extravaganza" Réalta make full use of the intricate melodies and driving rhythms that make Irish music so loved throughout the world. Performing on dueling uilleann pipes, whistles, bodhrán, guitar, bouzouki, double bass and vocals, this award winning, Belfast band will lead the listener on a journey of music and song through the full range of the Irish tradition.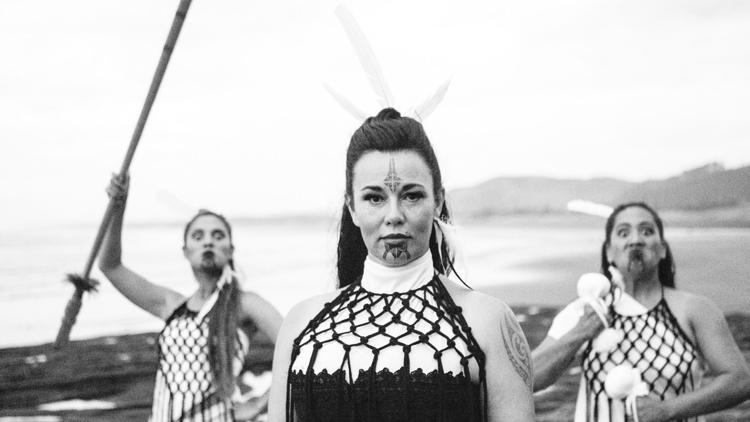 August 18
A powerful show of stunning contemporary Māori music, dance, instruments, language, stories and costumes, Māmā Mihirangi & the Māreikura are a powerfully fierce all-female world-roots production. "Queen of Loops" Māmā Mihirangi weaves ancient chants with intricate harmonies, traditional & contemporary instruments, beats & deep bass. The Māreikura are traditional dancers who present the virtues of feminine power and cultural identity with the Women's haka, traditional weaponry and Māori martial arts combined into a contemporary cultural performance that is inclusive, informative and truly inspiring,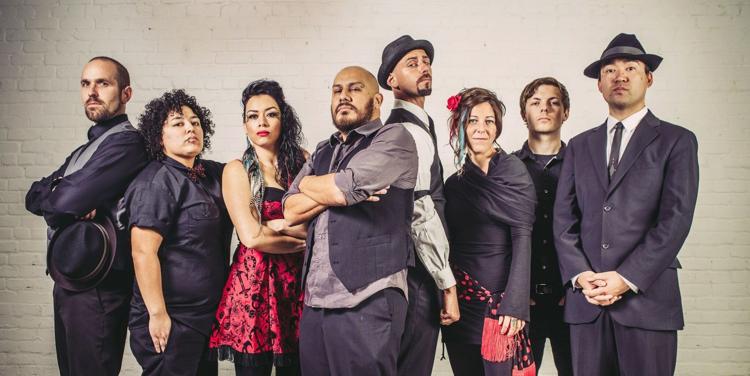 August 25
La Misa Negra is a 7-piece band from Oakland, California, known for their unique blend of heavyweight cumbia and high-energy, Afro-Latin music. On stage, they deliver an electrifying performance that explodes with infectious dance grooves and punk rock energy, powered by horn and accordion-driven riffs, a fierce rhythm section, and a vintage-inspired sound. On the strength of their wild and one-of-a-kind shows, they have gained a reputation as one of the most exciting live bands to emerge from the Bay Area in recent years, garnering a diverse fan base that transcends musical, cultural, and generational divides.
September 8
A special double billing brings co-headliners Barika & Daby Touré for West African-flavored psychedelic funk and Afropop-infused soul. Burlington-based Barika is fronted by Craig Myers, an original member of Rubblebucket and current member of Mike Gordon's band. Mauritania-born Daby Touré of Paris and Montreal has forged a unique musical path, with influences ranging from African folk melodies and desert blues, to jazz, pop, reggae, funk and soul. Touré's catchy songs are as likely to appeal to fans of Youssou N'Dour as they are to fans of Paul Simon.
September 15
The Durham County Poets are a lively and soulful group, who write and perform an eclectic blend of blues, folk and rock, with tinges of country, gospel. Anchored by lead vocalist Kevin Harvey, called "one of Canada's most underrated blues singers," by music critic Mike Sadiva, the Durhan County Poets are reinventing folk music one gorgeous ballad at a time.
September 22
Nomadic Massive performs in English, French, Creole, Spanish and Arabic. This Montreal-based multilingual crew delivers an unbounded hip-hop that skillfully combines live instrumentation with sampling and a wide range of flows, challenging audiences to give global hip-hop a second listen. The collective puts on an action-packed show where the crowd is an integral part of the concert.
The 2019 Levitt AMP St. Johnsbury Music Series starts July 14 and runs every Sunday evening, rain or shine, from 4pm to 7pm, through September 22 at Dog Mountain. The concerts are free, family-friendly, and dogs are welcome! Parking is on-site (with handicapped parking available), and carpooling is encouraged. Food and drink is available for sale thanks to local food vendors and Kingdom Taproom, who will provide beer and wine. No outside alcohol is permitted.
For artist bios and more concert information, including a list of local opening acts, visit www.levittamp.org. Anyone willing to be a Levitt AMP St. Johnsbury parking volunteer is welcome to contact Molly Stone at 748-2600 or at mstone@catamountarts.org.
The Levitt AMP St. Johnsbury Music Series is supported in part by the Mortimer & Mimi Levitt Foundation, a private foundation that empowers towns and cities across America to transform underused public spaces into thriving destinations through the power of free live music. In 2018, nearly 500 free Levitt concerts will take place in 26 towns and cities, all featuring a rich array of music genres and high caliber talent. Learn more at www.levitt.org.