The Peacham Acoustic Music Festival (PAMFest) returns for its eighth year on Aug. 17 and 18 for a highly-anticipated weekend of music, dance, food and fun for young and old in Peacham Village.
This year PAMFest again brings a variety of acoustic genres to the stage. There will be bluegrass, old time, swing and folk music with workshops and jam sessions.
The heart of the festival revolves around a schedule of world class concerts presented in three very different venues – the historic Peacham Congregational Church, the Catamount Stage, and a return of the Craft Fair Stage.
For a full performance schedule, visit www.pamfest.com.
Opening Concert Aug. 17, 5:30-10:30 p.m.
Del Rey started playing guitar when she was four years old. At 13, she was immersed in the world of folk music, via the San Diego Folk Festival. Rags, blues and tunes of the early 20th century is her specialty, even as she writes new music to add to the tradition. Del Rey also has fashion sense that would make Minnie Pearl smile.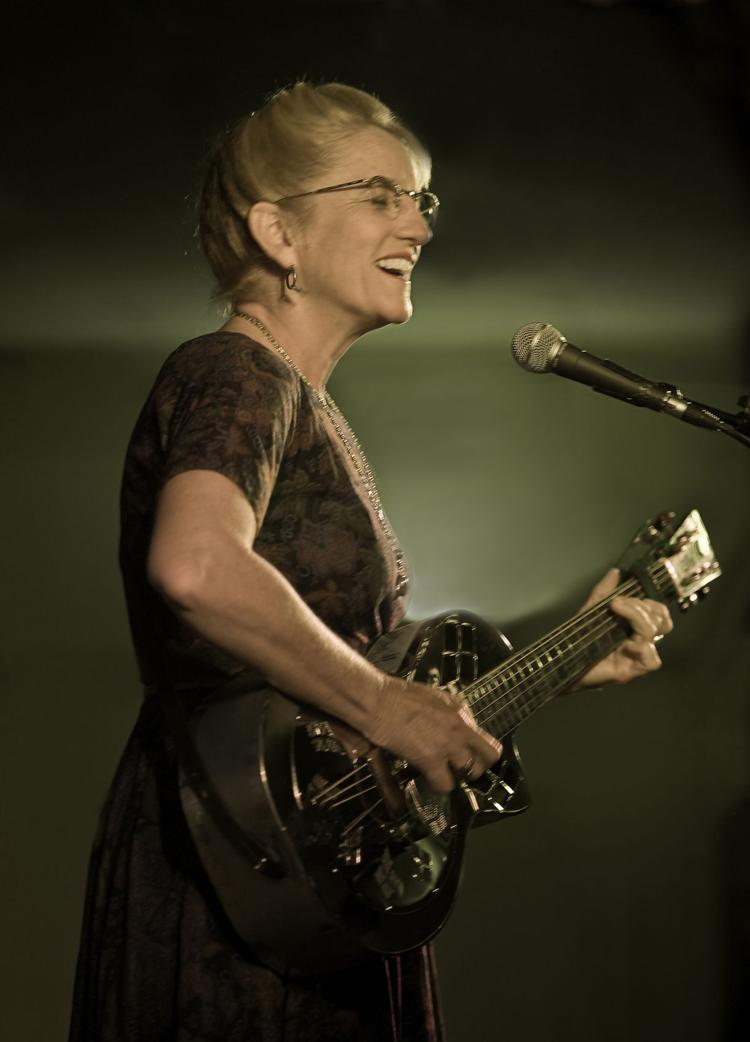 Jason Bergman & The Primal Boys will present American roots music, blues and bluegrass. The Primal Boys are Russell Seeger, guitar, and Jason Bergman, fiddle, with special guest percussionist Larry Eagle. Bergman became a Barnet resident after performing on five continents as half the New York duo Jason 'n' Grayson. Seeger is a talented songwriter and guitarist who's been around the New York scene since the 1970s when he was a member of the Sheiks. Eagle keeps his musical portfolio diversified. He's a founding member of Bruce Springsteen's Seeger Sessions Band (Grammy winner for traditional folk music) and played drums on pop star John Legend's Grammy nominated second album.
Bob Amos & Catamount Crossing are a talented bluegrass ensemble, featuring some of New England's favorite acoustic musicians. Straight ahead bluegrass featuring Amos on banjo, guitar and vocals, Sarah Amos on vocals, Freeman Corey on fiddle, Gary Darling on mandolin, Steve Wright on guitar, and Chris Krueger on bass. The band puts on a stellar, high-energy show with terrific original material and bluegrass classics.
The genius of a performance by Dana & Susan Robinson lies in their ability to capture the imagination of their audience, evoking a transformative experience that touches on the deepest humanity. They can make the audience howl with laughter or hush with poignant reflection as they take them on a journey across America and convey the mystery and wonder of the places they visit. Underpinning the songs is the undeniable rhythm of their trademark guitar/banjo sound. Whether it is quiet or driving, there is a steady and unrelenting groove to the music that supports the lyric and delivers the story in an effortless and magical way.
Doug Perkins of Washington, Vt., is a virtuosic acoustic guitar player, whose high-octane chops have enlivened many of Vermont's most popular bands, over his several decades as a working musician in the state. His powerful and subtly expressive technique and composing in diverse genres including jazz, bluegrass and classical, was recently recognized for its excellence when his first solo effort Music for Flat-top Guitar (2012 Thunder Ridge Records) was designated "Best Instrumental Album" by the Barre-Montpelier Times Argus. Doug is an unparalleled master of the steel string guitar and has brought the instrument into a new relationship with modern styles of music.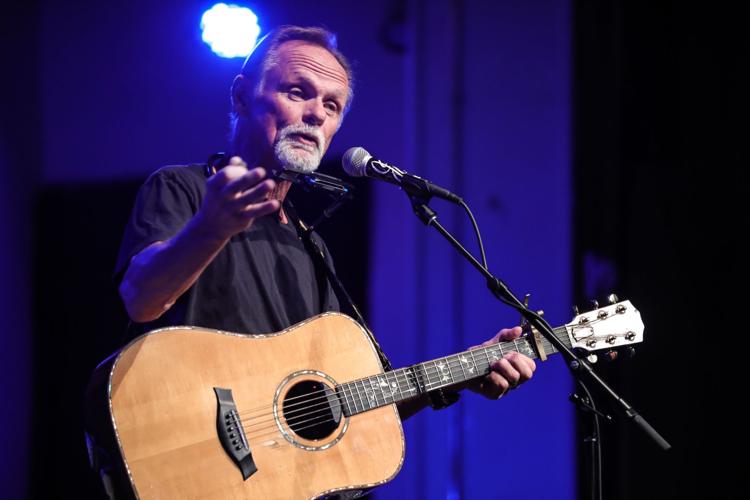 Finale Concert Aug. 18, 5:30-10:15 p.m.
Warm as summer sunshine, real as the truth, intimate as a long overdue visit between old friends … such is a Jonathan Edwards concert. Four decades into a stellar career of uncompromising musical integrity, the man simply delivers, night after night – songs of passion, songs of insight, songs of humor, all rendered in that pure and powerful tenor which, like fine wine, has only grown sweeter with age.
Take a little bit of folk music and mix it with acoustic blues, Western swing, and vintage jazz from the 1920s and '30s, and you end up with Annie and the Hedonists. Annie is a captivating singer. She delivers a lyric like it was a cherished bedtime story; as comfortable as your favorite sweater.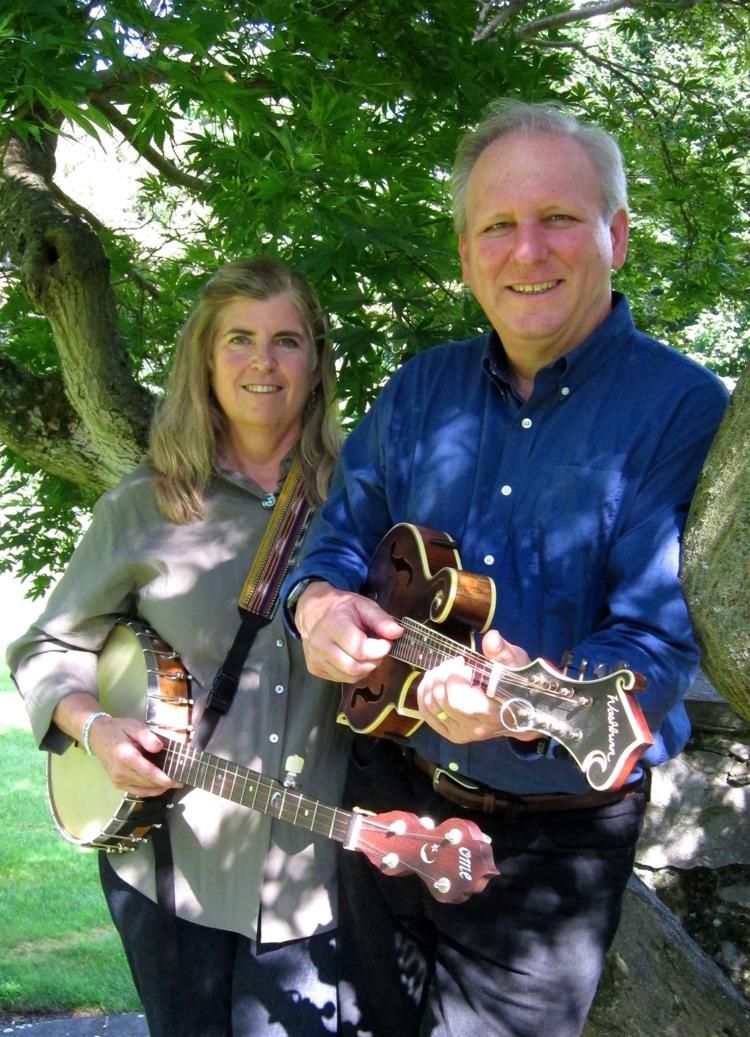 Lively fiddle tunes, folksongs and fancy footwork are featured in a concert with John Kirk & Trish Miller. Many of their music selections are rooted in the local lore of the Adirondacks and northeast woodlands. This married couple is from upstate New York, near Saratoga Springs. They play music for community square and contra dances, and both are dance callers.
The Bayley-Hazen Boys take you on a rollicking ride from the hills of northern Vermont down through Americana to the southern Appalachians. With an energetic and entertaining stage presence, the "Boys" add their own special brand of bluegrass to our PAMFest lineup.
Dance - Friday Evening and Saturday
Always an important part of PAMFest – The Dance has grown substantially this year, offering two contra dances and a family dance. The dances will feature Nils Fredland, an excellent dance caller from the Upper Valley with music by Quickstep – John Kirk And Trish Miller.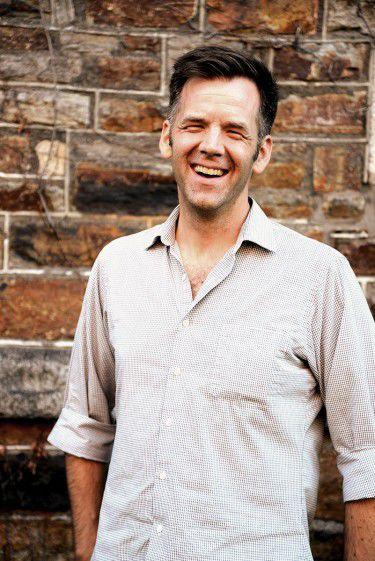 Other Notable Performers
Tom "Banjo" - Crankie Show
Tom Azarian, a.k.a. Tom Banjo, has been kicking around Burlington's musical community for decades. Affably gruff and indubitably experienced, he's among the few local pickers who stuck with old-time music well past the 1960s folk revival. A "crankie show" is an old-timey form of entertainment in which hand-drawn images on a scroll are hand-cranked across a screen or small stage. These are typically accompanied by a musician, who tells the story on the scrolls in song form.
Bob and Sarah Amos
Join this wonderful father/daughter duo in an intimate concert in the Peacham Congregational Church on Saturday afternoon as they sing arrangements of original and classic songs in genetically perfect harmony. Not to be missed.
Fifth Business
Like the weather in the Northeast Kingdom from which they hail, if you don't like the music of Fifth Business, just wait a minute. Classically trained violinist Nick Anzalone has been turned to the traditional side and leads the way with expressive fiddling; Stuart Corso contributes a lively button accordion; Hannah Davie adds depth with mandolin; and Steve Davie keeps it all together with guitar and octave mandolin. Along with Heather Alger and Kate Davie, everyone provides vocals in a repertoire that leans to songs about rural living and/or people who are behaving badly.
Alan Greenleaf
Singer-songwriter Alan Greenleaf is one of Vermont's most prolific and beloved songwriters. Robert Resnik considers Alan "the best songwriter in Vermont." A self-taught finger picking guitar player Alan's songs and lyrics reflect the people and country around him. His music draws from many American traditions, including Country, Appalachian, Blues and Jazz.
Grassfed Boys
Based in Lyman, N.H., they have been playing up-tempo bluegrass since 2008. You may have seen the boys perform at gazebo concerts, the Lyndonville Street Festival, or at your local watering hole. On the five-string banjo and lead vocals is Jeff Simano.
Workshops start at 9 a.m. and are taught by the performers at the Congregational Church and other nearby locations. Offerings range from instrument workshops to song writing and jam sessions.
Jam Sessions are throughout the festival. Some will be formal and many impromptu. People are encouraged to bring their instruments and join a jam or start your own!
Instrument Petting Zoo is back by popular demand on Saturday from 12-3 p.m. A program designed to give young, old and curious a chance to explore different instruments and become inspired to start playing.
The Craft Fair is open for business from 10 a.m. to 4 p.m. There will be a diverse group of vendors offering numerous crafts, jewelry, massage, rum, baskets and more.
A Family Tent will offer a variety of activities for the children (young and old). The giant xylophone will be back and an instrument make and take playshop will be offered.
The festival has Food Vendors serving a variety of fare featuring Jamaican, tacos, seafood, ice cream, and more.
Camping is available through the generosity of our neighbors at Kempton Farms, but reservations are requested by calling (802) 592-3632.
Tickets are available at Catamount Arts regional Box Office in St. Johnsbury, or by calling 748-2600. 24-hour online sales are available at www.catamountarts.org. Tickets will be available on site, at the festival registration area while supplies last.
The Peacham Acoustic Music Festival is produced by Frank Miller and Copithorn Productions in partnership with Catamount Arts and support from our generous sponsors. For more information visit www.pamfest.com.