First Night North 2020 welcomes a new decade on Tuesday, Dec. 31, bringing eight hours of live entertainment to St. Johnsbury at 14 stages in 11 buildings. The 27th annual New Year's Eve festival of the arts features over 80 shows by over 250 musicians and other performers in circus arts, comedy, puppetry, storytelling, magic, and hypnotism.
People often ask, "If it takes place on the last night of the year, why call it "First Night?"
The legal answer: "First Night" is the trademarked name for family-friendly, substance-free New Year's Eve festivals held in many cities across the United States, which began in Boston in 1976. St. Johnsbury's First Night North is the only First Night in Vermont.
The practical answer: "Even though our shows do take place in the final hours of 2019, First Night feels much more like a "first" kind of thing than a "last" thing," according to First Night chair Jay Sprout. "First Night is a time to look forward to the year ahead and to new possibilities, not just back at the past and old problems."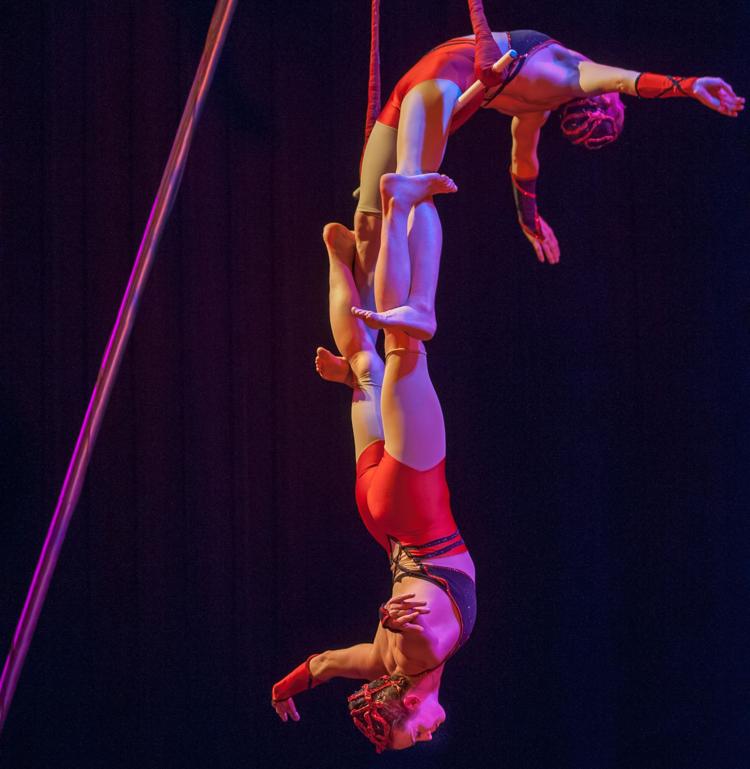 "In New York City's Times Square, dropping the ball at midnight marks the New Year," Sprout added. "Here in the North Country, thanks to the makers group at The Foundry and Classen's Crane Service, we raise a giant lighted ball (which is even bigger than theirs) to set off our Fireworks Finale. First Night North is all about looking up and ahead, not down and back."
And there's so much to look forward to at First Night North 2020. In addition to dozens of perennial First Night favorites, at least 16 acts are making their First Night debuts or returning after a year or two hiatus. Among the returnees is the Nimble Arts Circus. As always the emphasis is on music, with 50 bands, choruses, ensembles, and as solo instrumentalists and singer-songwriters performing tunes from everything from Americana to world music, classical to pop, folk to rock, bluegrass to jazz, covers to originals, ancient to contemporary. There are two venues designed for dancing with six bands playing all night long.
Revelers can plan their evening by studying the First Night program booklet or scrolling through the website at www.FirstNightNorth.org.
"Of course, you can just pick a venue and stay as long as you like and enjoy the variety of entertainment that changes every 45 minutes," said Sprout. "But many people find walking from place to place, greeting their friends and neighbors and our many visitors, to be among the happiest parts of the evening."
Along the way to the next show, there's outside entertainment on Main Street where Phoenix Bazaar offers a 20-minute show of fire artistry before each of the hours from 6 to 10 p.m. And new this year is the 2020 Intentions Generator Art Installation at 142 Eastern. From across the avenue one can press the button to see swirling inspirations for the New Year emerge from the storefront window. There's a link at the First Night North website for people to register their intentions.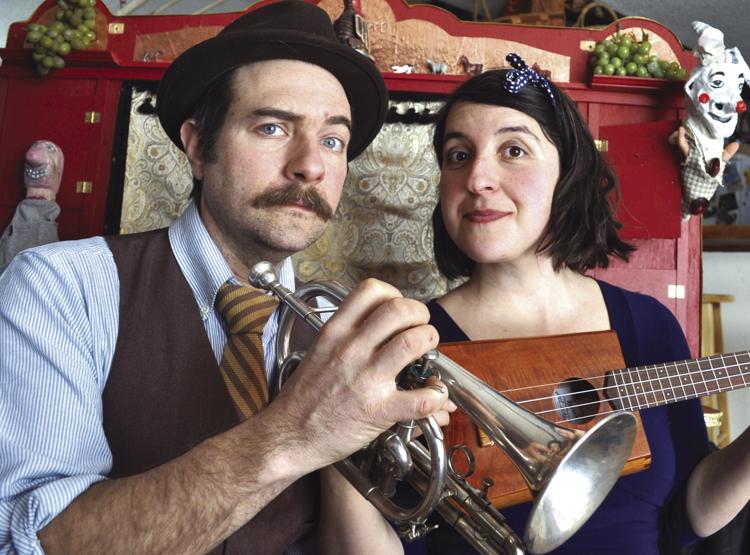 To get people from venue to venue a Rural Community Transportation shuttle bus makes the rounds continually all night long. And to help people expand their First Night experience, an additional shuttle going up and down Western Ave from 4 to 8 p.m., to and from the St. Johnsbury School on a more frequent short loop. That way, everyone can enjoy the Family Fun Fair and the puppet shows and student performances by the Kingdom All-Stars and special guest artists. And the free Maple Grove pancake supper is being served by the Parent-Teacher Organization.
It's all there for the price of a First Night North 2020 button. A button purchased by Dec. 24 is $22 for adults and $13 for students. Take $2 off that price with a coupon from select area businesses. From Dec. 25 on, the price is $25 for adults and $15 for students. And pre-schoolers are always free.
Those who buy a special 2020 sponsor button for $20+20 or $40 to subsidize buttons for those on a tight budget. Sponsor buttons are also available at two for 70, three for $90, or four for $100.
Buttons are available at CatamounTIX.org. Or stop by the Catamount Arts box office at 115 Eastern Ave. or call at 802-748-2600, ext. 3.