Three Vermont artists reflect on spirit guides, journeying, introspection and winter's quiet in an exhibit on display March 3 through May 28 at Highland Center for the Arts in Greensboro.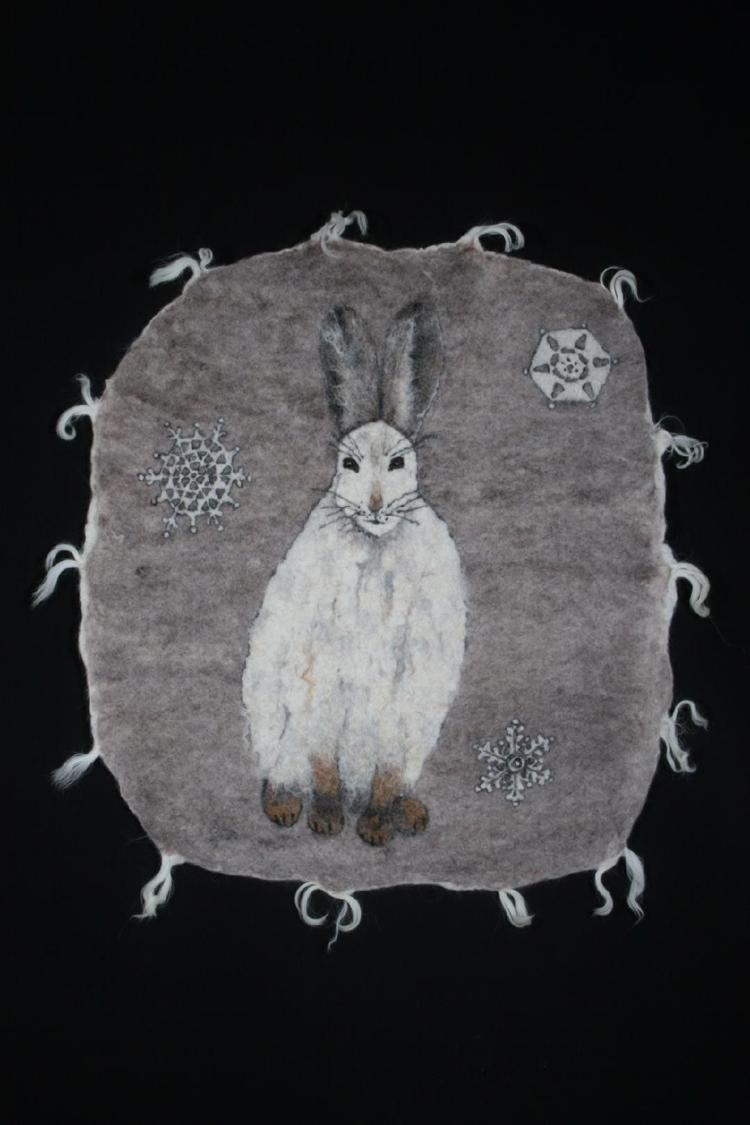 Amanda Weisenfeld is a traditional rolling, pounding, hand felter. For three decades, she has created functional art that is a deep pleasure to experience. Crows, ravens, foxes, birch trees and the Scandinavian Tomten who cares for all farm animals are reoccurring images in her work. Weisenfeld makes every effort to support local Vermont sheep farmers and her favorite fleeces are Navajo Churro, Cotswold, and Border Leicester.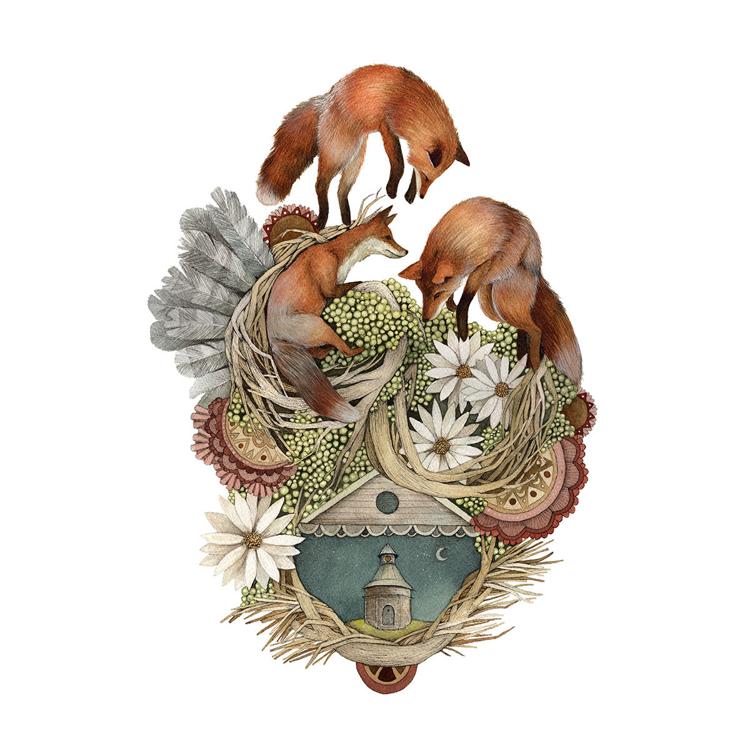 Jess Polanshek's illustrations are an escape into the world of an imagined forest with intricate patterns and vivid color. They start with a vaguely sketched animal that slowly grows into a visual story filled with curiosity and magic. Along with a traditional arts education, Polanshek has spent time traveling internationally which has been a great influence for her artistic progression. Within these different environments Polanshek's art has always revolved around elements of northern forests and the creatures that inhabit them. Focusing on high detail and loose realism, her art has evolved into an illustrative and whimsical style with a strong focus on the beauty and intricacies of the natural world.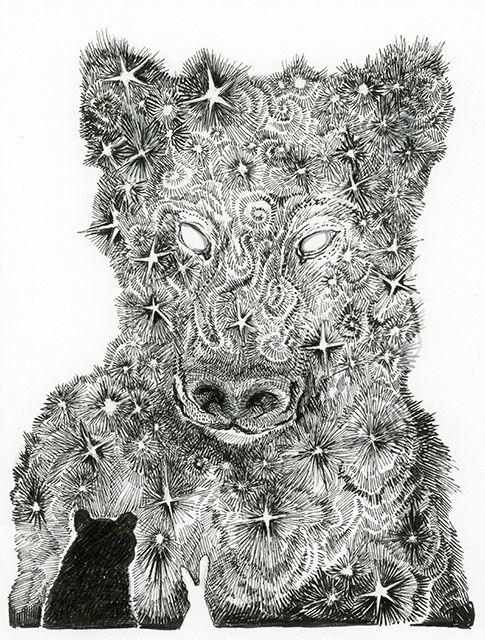 Kristin Richland paints and illustrates woodland creatures that possess characteristics of fragility and strength. Creatures who have appeared in oral traditions around the world for thousands of years, who are relatable yet always wild. Her series of 8x10 inch paintings began a year ago as studies in colored pencil. She revels in the effects of light and shadow and is in- spired by the cold pink sky before a winter's sunrise, the moon warming a thin layer of clouds and strange light in icy woods. In each piece a single bear or rabbit appears, standing sentry, alone and waiting. Richland attended the Maine College of Art and graduated with honors with a Bachelor of Fine Arts.
Come take in this imaginative and affirming exhibit and meet Amanda, Jess and Kristin at the opening reception Friday, March 9 from 4-6 p.m. Catered by the Hardwick Street Cafe.
Free and open to the public. For more information, please call (802) 533-2000 or visit www.HighlandArtsVT.org.