The KCP Presents Performing Arts Series has announced a thrilling 2022-23 line-up, featuring dance, music, theater, comedy, and acrobats in eleven live performances from seven countries. Renowned for bringing big city acts to small NEK towns, KCP Presents packs Vermont venues from churches and high schools to state-of-the-art performance centers with acts whose tours play the world's most famous stages. This year's season began Sept. 24th with a 17-piece orchestra and ends March 29th with iconic traditional drummers from Japan.
It all started Sept. 24 with the Brian McCarthy Jazz Orchestra at Vermont State University (VSU)-Lyndon. Vermont's own Brian McCarthy, saxophonist and composer, directs a 17-piece orchestra combining groundbreaking new works and stellar musicianship. Featuring trumpet icon Ray Vega, the orchestra will showcase Latin jazz originals and classic standards arranged by McCarthy and Vega.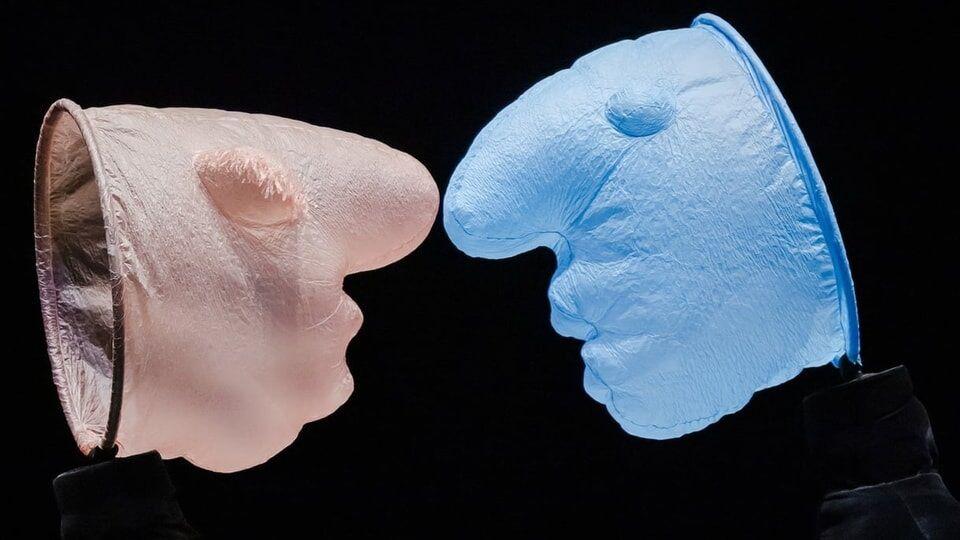 On Oct. 13, Switzerland-based theater troupe MUMMENSCHANZ celebrates 50 years of transcendent innovation at VSU-Johnson. Creating playful experiences through inventive use of shadow, light, and creative manipulation, MUMMENSCHANZ is a visually stunning and unexpectedly moving spectacle the New York Times calls "witty, dazzling, and delightful."
The Acting Company, New York's premier touring theater company, presents Shakespeare's iconic "Romeo and Juliet," on Oct. 27, at Fuller Hall. Boasting alumni such as Kevin Kline, Patti Lupone, Frances Conroy, and Rainn Wilson, the Acting Company specializes in breathing new life into enduring tales. Gorgeous costumes, haunting music, enchanting parties, moonlit nights, foreboding graveyards, and blood-strewn streets guarantee the Acting Company's production of "Romeo and Juliet" transcends all others.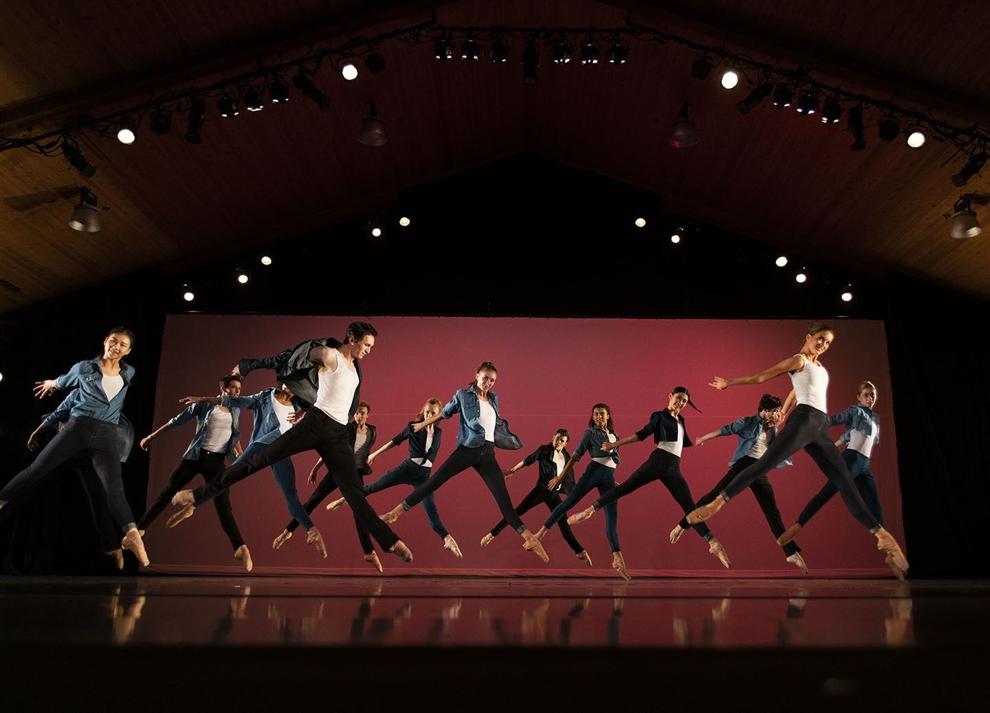 On Nov. 13, the American Ballet Theatre Studio Company will perform at Lyndon Institute. Tasked with developing the next generation of one of the world's greatest dance companies, the Studio Company performs masterworks of the classical and neoclassical canons as well as ABT repertoire and original choreography. "Buoyant, vibrant, and cheeky," praised the London Times of an ABT Studio performance, "a feelgood fillip for all."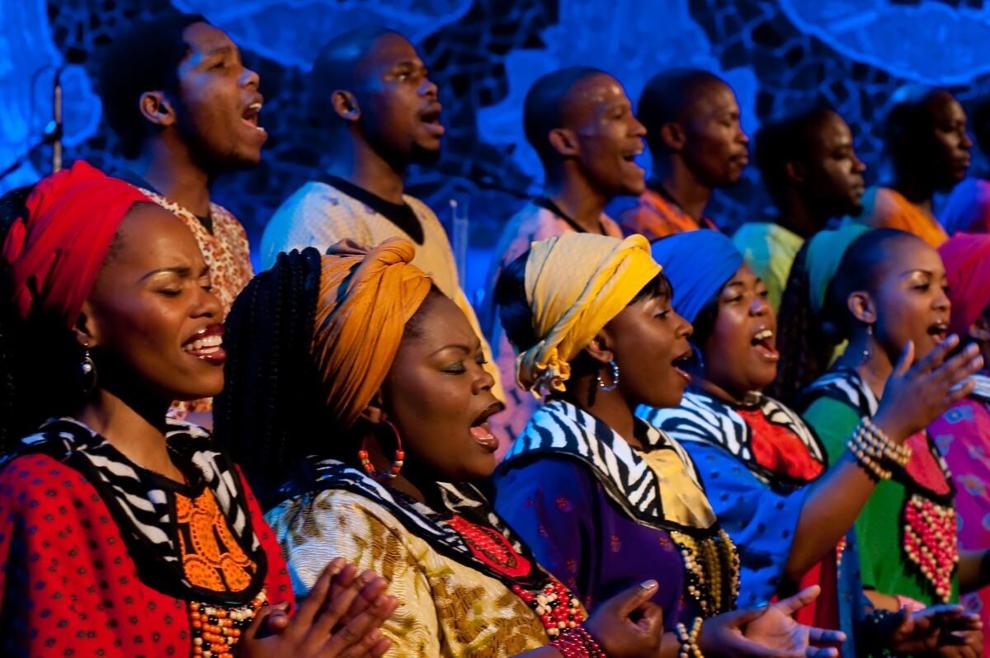 On Dec. 8, at St. Johnsbury Academy's Fuller Hall, the three-time Grammy-winning Soweto Gospel Choir commemorates South Africa's historic Freedom Movement and the similarly powerful US Civil Rights Movement with a rousing new program. "HOPE" includes South African freedom songs that inspired their Rainbow Nation as well as beautiful renditions of works by legendary American artists such as Billie Holiday, James Brown, Otis Redding, Curtis Mayfield, and Aretha Franklin.
Two short days later, Grammy-nominated Trio Medieval presents a stunning program of medieval sacred music, folk music, contemporary Nordic jazz, and startling improvisation, both with and without instruments, at South Church Hall, December 10th. "Sublime," raves London Guardian, "a richly musical and imaginative encounter."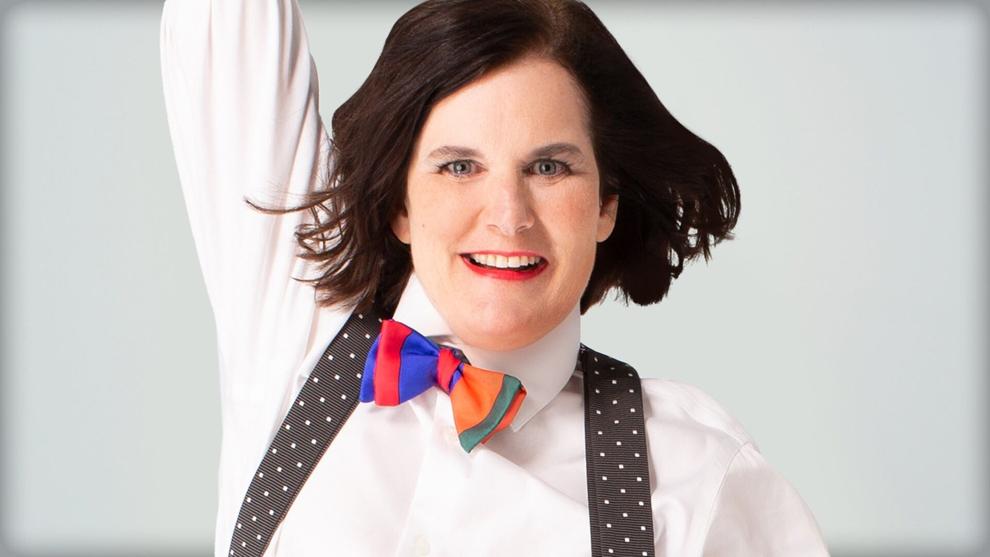 Finally, after years of pandemic-related postponements, Emmy-winning comedian Paula Poundstone will play two shows at VSU-Johnson on Dec. 16 and 17. Famous for her razor-sharp wit and spontaneity, dubbed one of the "greatest stand-ups of all time," by Comedy Central, Poundstone has been a frequent guest on Leno, Letterman, and Prairie Home Companion and remains a beloved staple of NPR's "Wait! Wait! Don't Tell Me."
The New Year will bring the Lviv National Philharmonic Orchestra of Ukraine, on January 29th, to Lyndon Institute Auditorium. Established in 1902 in the medieval city of Lviv, the orchestra performed 115 concerts for 115,000 people in its first year. Award-winning conductor Theodore Kuchar, the most recorded conductor of his generation, will lead the orchestra in a thrilling program that includes Brahms, Bruch, and Beethoven, before they move on to engagements including the Kennedy Center and Carnegie Hall.
Northeast Kingdom favorites Natalie MacMaster and Donnell Leahy return to Fuller Hall on December 21st with their characteristic fast-paced jigs, reels, and Maritimes fiddle favorites. Two of Canada's brightest stars, MacMaster and Leahy have been captivating audiences since they were children. Their high-energy shows include foot-tapping melodies, heartrending ballads, and world-class step dancing in a mesmerizing whirlwind of piano, bagpipes, guitar, accordion, and of course fiery fiddles.
On March 29, the Peking Acrobats will be at VSU-Johnson performing daring maneuvers atop a precarious pagoda of chairs, trick-cycling, precision tumbling, juggling, and defying gravity with astonishing displays of contortion, flexibility, and control. Part of a time-honored tradition rooted in centuries of Chinese folk art, the Peking Acrobats have been redefining audience perceptions of Chinese acrobatics for 32 years, integrating 21st century technology and human innovation to bring their act—literally—to unprecedented heights.
Finally, the KCP Presents season closes on April 16th at Lyndon Institute with the Yamato Drummers of Japan. Hailing straight from the birthplace of Japanese culture, Wadaiko drums, made of animal skins and trees that are often hundreds of years old, personify the pulse and life source of the human soul. Played with athletic reverence and power by highly trained, tireless performers, the drums resonate with audiences worldwide long after the last beat has been struck.
For more information on the 2022-23 KCP Presents season, and to purchase season passes or single show tickets, visit www.catamountarts.org or www.kcppresents.org. The KCP Presents Series is produced by Catamount Arts working in association with Kingdom County Productions and supported by generous local sponsors including Passumpsic Bank, St. Johnsbury Academy, Vermont Broadcast Associates, Vermont Public, Seven Days, and The Point, and with grant funding from The National Endowment for the Arts, Vermont Arts Council, and the New England Foundation for the Arts.