To walk among the artworks of W. David Powell—collages, digital prints, tapestries, paintings, assemblages—is a little journey in time travel, into another dimension where centuries mix and match, smack of reality and fantasy. These works fascinate, tickling the mind, with pleasure and intellectual curiosity.
A collection of these works is on display in the Northeast Kingdom Artisans Guild Backroom Gallery from Sept. 30 through Nov. 18.
Professor Powell writes in his artist statement: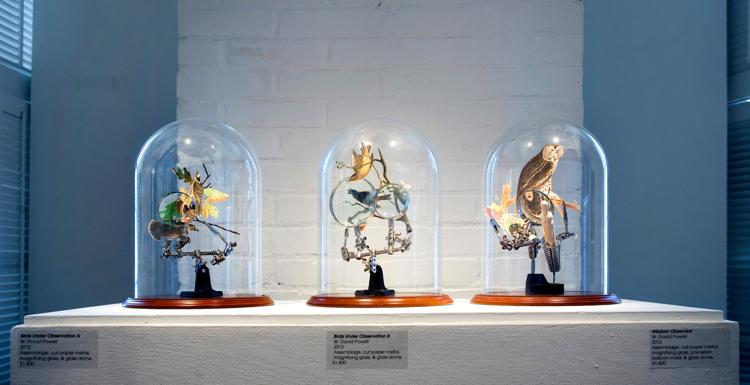 "I am increasingly interested in the 19th century, when knowledge was shared and scientific pursuit was part of a holistic "natural philosophy" not a narrow search for new weapons or drugs. We have lost much of our child-like wonder and awe for a universe that presents us with new marvels. The need to quantify existence has become a shackle to science and education."
You may feel, as you view this exhibit at Northeast Kingdom Artisan Guild, that you've stepped into a side room at the Fairbanks Museum when it opened over a century ago. These works are part of that world, just liked the stuffed animals and birds in the central hall, a world in love with all the curiosities of the universe in the newly reawakened world of science and nature.
W. David Powell, a resident of Underhill, is an associate professor of art at SUNY in Plattsburgh. Originally hailing from Georgia, where he earned his Bachelor of Fine Arts in painting at the University of Georgia, he continued his studies and received his Master of Fine Arts from the Vermont College of Art. In the 1980s, Powell founded Wonder Graphics where he created the album cover for the "Eat a Peach" Album for the Allman Brothers, which was selected by Rolling stone Magazine as one of the top 100 album covers of all time. He also founded Porcupine Graphic T-Shirts (including works for Ben & Jerry's and Vermont Castings. He was also the Art Director for Computer Games Magazine in Burlington, VT. W.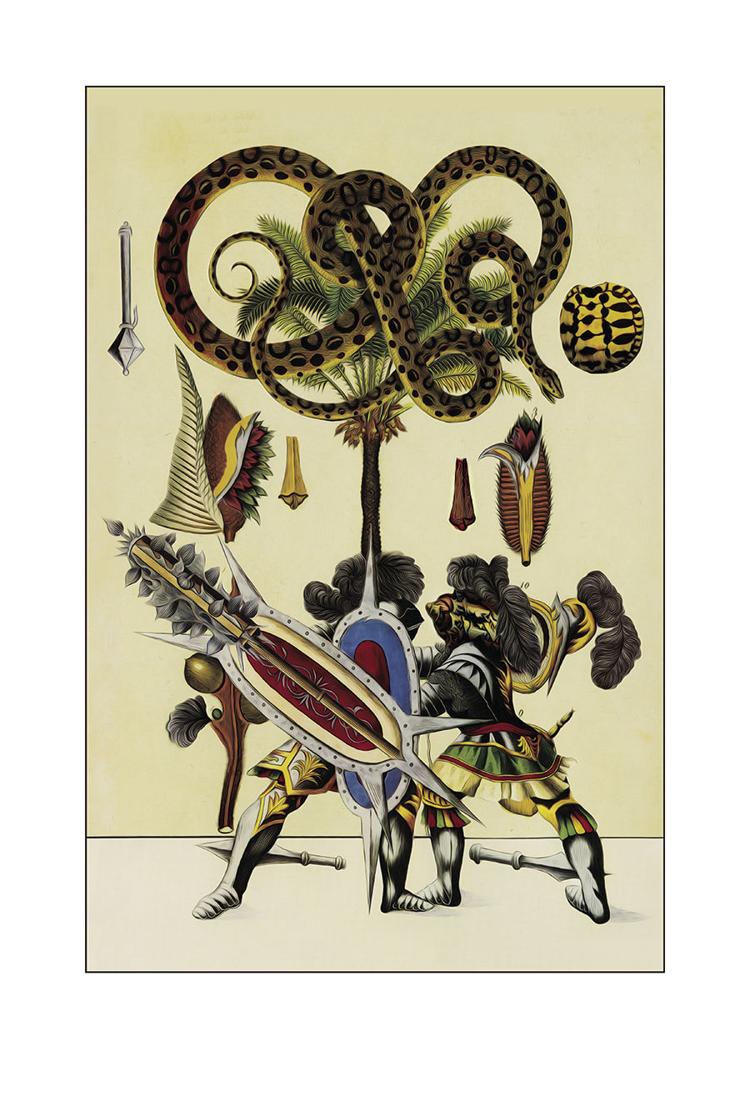 David Powell's art has been shown in galleries and museums in London, England, and all over the United States. And best of all his work is shown all over our beautiful state of Vermont. (He recently designed the poster for the Boreal Feast group exhibit at Miller's Thumb in Greensboro.) His work is in the collections of MOMA in NYC, the Fleming Museum, Hampshire College, New York Public Library, University of Pittsburgh, Smith College, University of Vermont and Yale University, as well as in numerous private collections.
The Northeast Kingdom Artisans Guild is located at 430 Railroad Street in St. Johnsbury and is open 10:30 a.m. to 5:30 p.m., Monday through Saturday. Call 748-0158 or visit www.nekartisansguild.com for more information.