Catamount Arts has announced their School Time Performance line-up for the 2017-18 season.
School Time Performances bring eight weekday shows featuring four diverse acts to St. Johnsbury Academy's Fuller Hall for the enjoyment of local schoolchildren.
This season's acts include a one-man circus, marionettes, the region's premiere youth rock band, and Japanese drummers.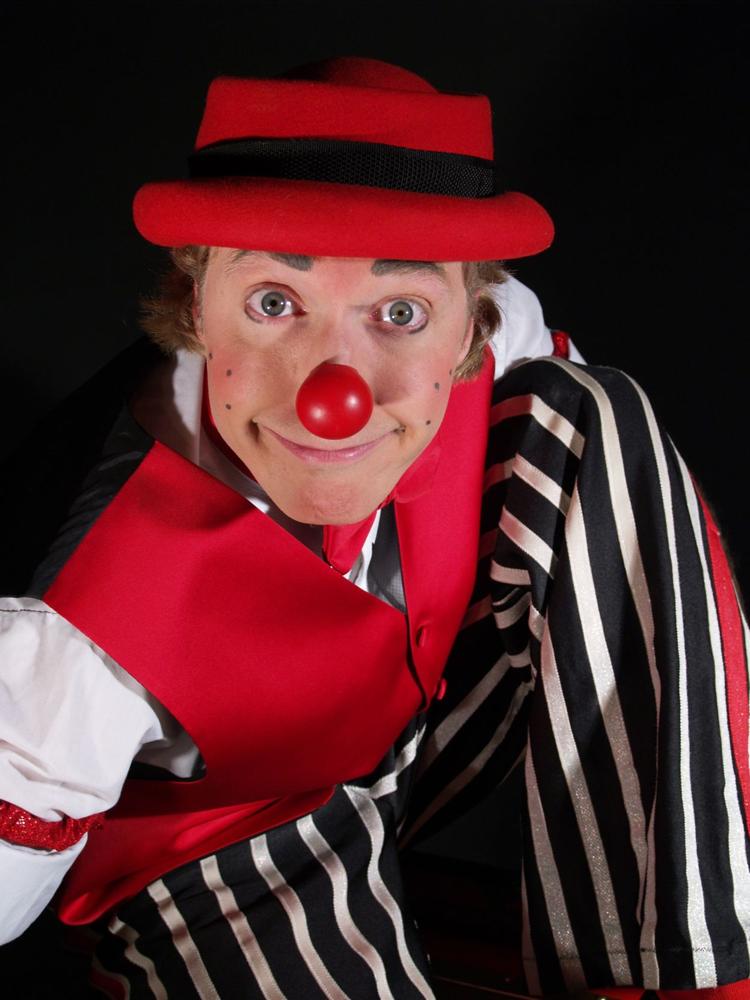 On Wednesday, Oct. 4, Wunderle's Big Top Adventures presents Wunderle's One Man Circus at 10:30 a.m. and 1:00 p.m. A one-man show that thrills with the rich and time-treasured joys of the circus, this interactive show aims to dazzle and delight young and old alike. Troy Wunderle wows his audiences with expert juggling, wacky globe walking, astounding ladder balancing, sensational plate spinning, daring unicycle antics, dangerous rola bola stunts, enchanting bubble routines, mischievous magic, and comic buffoonery.
A graduate of the Maryland Institute College of Art and the Ringling Brothers and Barnum & Bailey Clown College, Wunderle has performed internationally with the Ringling Brothers and Barnum & Bailey Circus. For the past twenty years, he's toured the United States with Vermont's own Circus Smirkus. His antics have been featured on the Disney Channel, The Today Show, Martha Stewart, and America's Funniest Home Videos.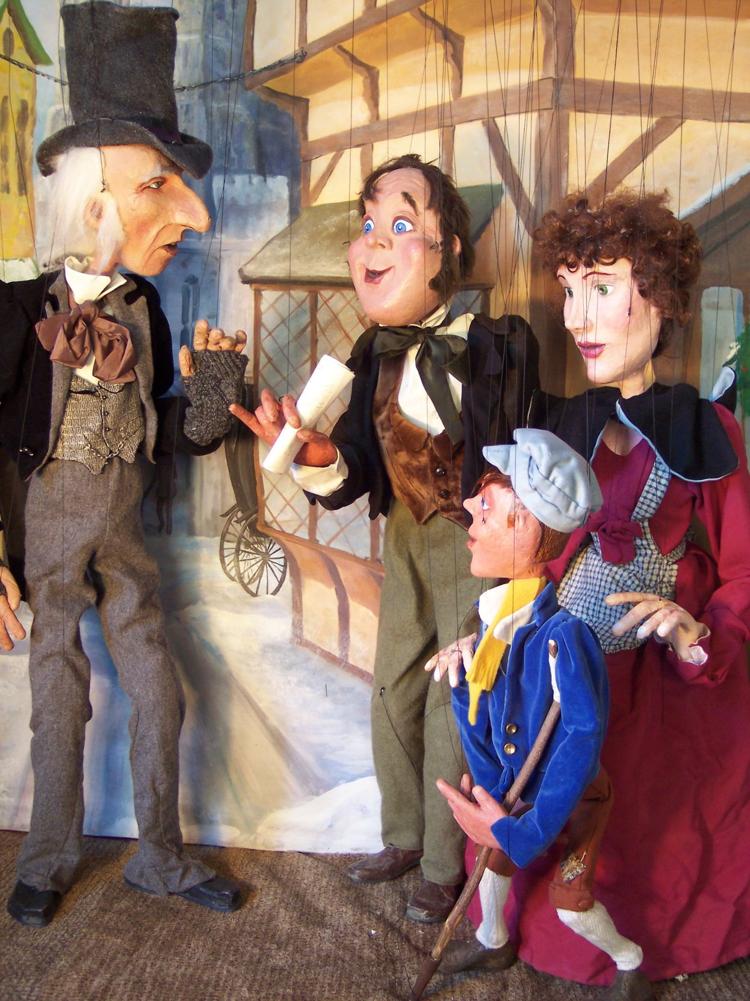 Wednesday, Dec. 6, the No Strings Marionette Company will present two performances of Scrooge…A Christmas Carol at 10:30 a.m. and 1 p.m. Audiences of all ages will enjoy this timeless story told through the magic artistry of puppets. Eighteen large-scale marionettes whisk viewers through the good old streets of Charles Dickens' London. If the Ghosts of Christmas Past, Present, and Future can awaken the forgotten love and joy within the stingy heart of Scrooge, just imagine what they can do to encourage the eternal Spirit of Christmas in us all.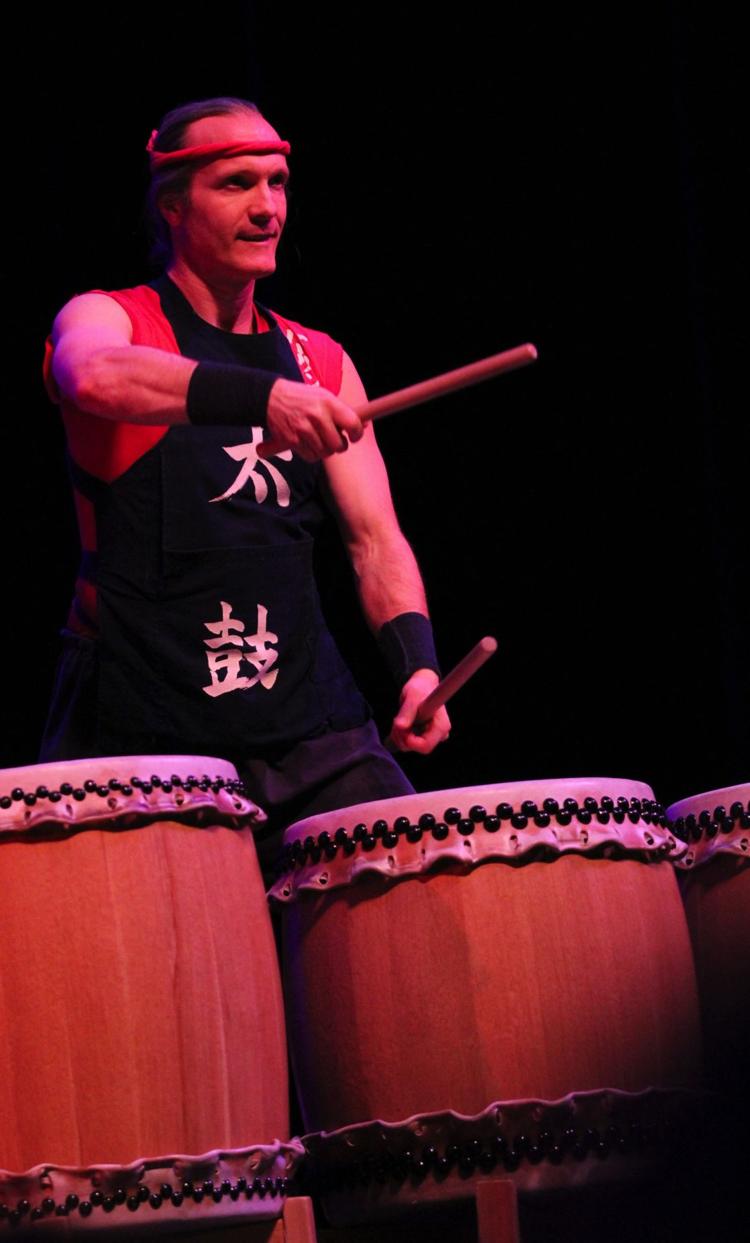 Puppeteers Dan Baginski and Barbara Paulson have toured the United States together for over sixteen years. Their traveling stage transforms any space into an intimate theater where the seamless blend of movement, music, and masterful manipulation captivates young and old alike. With puppeteers in full view, audiences can see how the puppets are brought to life. These Vermont artisans lovingly handcraft the marionettes, props, and scenery for original tales as well as adaptations of beloved classics.
On Wednesday, Feb. 21, also at 10:30 a.m. and 1 p.m., Fuller Hall will be thumping with local music legends The Kingdom All-Stars. This hardworking team of student musicians was featured live in concert in the Vermont State House, on Vermont Public Radio, and at the Rising Star Showcase at Lyndon State College. Band members come from nine public and private schools in northeastern Vermont. The Kingdom All-Stars feature six new members this year, including the first ever from Danville.
The Kingdom All-Stars, known for their irresistible blend of popular and rock music with roots in blues, R&B, gospel, and country, have been featured on WCAX Channel 3 and Fox 44 television, the Caledonia County Fair, Somersworth International Children's Festival, and the Discover Jazz Fest in Burlington.
On Wednesday, April 4, Burlington Taiko will perform a 10:30 a.m. show and a 1 p.m. show. Taiko—Japanese for "big drum"—is a relatively modern revival of ancient Japanese drumming traditions. Over time, many areas of Japan developed unique choreography and rhythms to celebrate festivals and re-creations of historic events. In modern times, Taiko has emerged as a performance art.
Since 1987, Burlington Taiko has been captivating audiences with the powerful, spellbinding, and propulsive sounds of the Taiko. Using a background of thunderous drums, graceful movement, and colorful pageantry, Burlington Taiko provides a unique opportunity for entertainment and education.
All School Time Performances take place at St. Johnsbury Academy's Fuller Hall. Students and school groups are especially encouraged to attend, but the general public is also welcome. For more information, to reserve tickets, or to inquire about group discounts, call the Catamount Arts Box Office at 748-2600 or visit www.catamountarts.org/education/school-time-shows